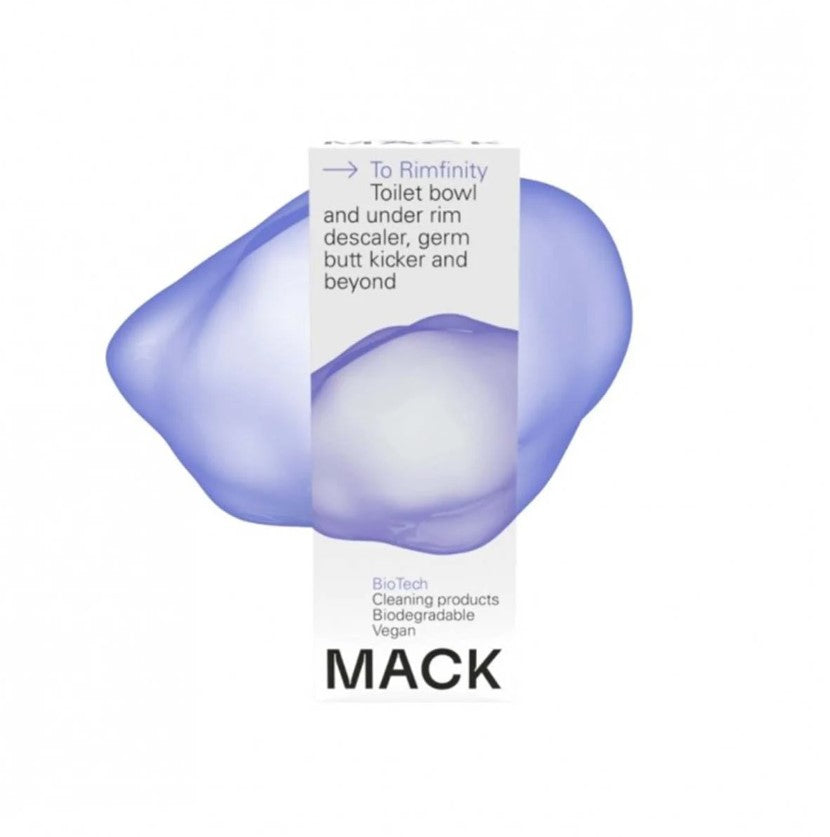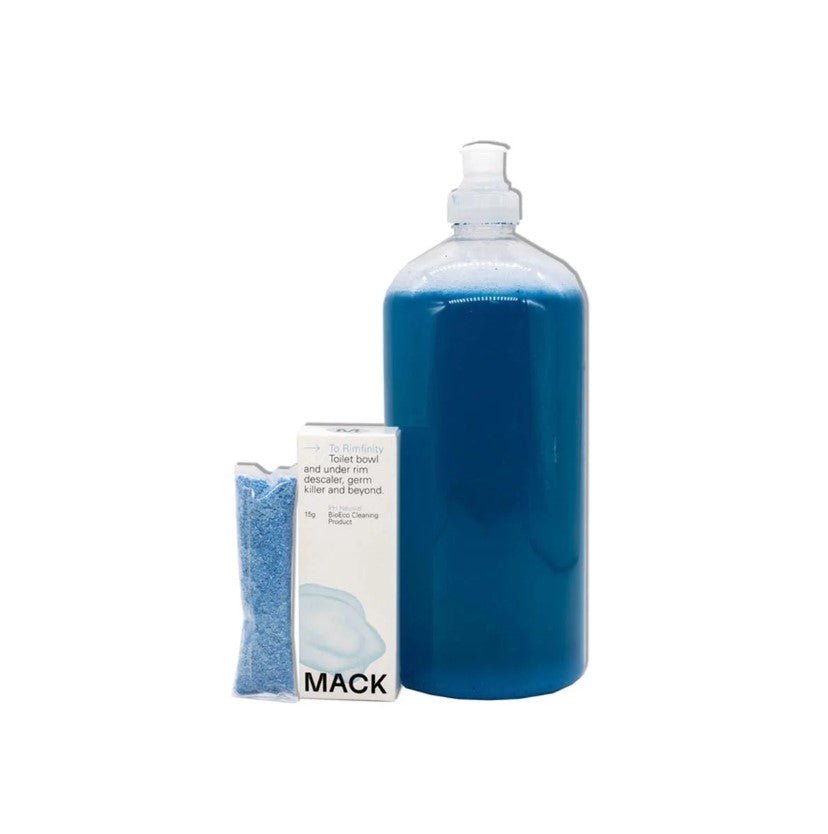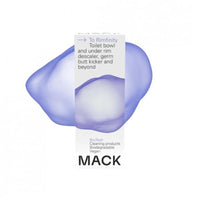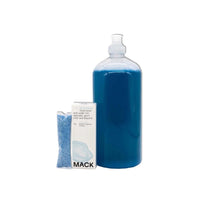 Toilet Cleaner – To Rimfinity
Size - 8g
Conventional toilet cleaning gels don't and can't break down the Uric acid found in urine, but the biological components in this formula can break it down into ammonia and carbon which then simply evaporate. The natural bacteria within the fermentation extract then stays behind and keeps your toilet clean long after you've finished cleaning. These 'million little helpers' keep your toilet clean for longer without any extra effort.
This product cleans using fermentation extracts and enzymes – a harmless concoction that does all the hard work for you. The initial clean easily breaks down dirt and grime, leaving it easy to wipe away with just water.
This product is pH neutral and planet and people safe. Arriving at your door in an easy to use biopod, you simply mix your Toilet Cleaner with warm water, shake, and then spray away the dirt from your loo. By shipping products to you in powder form, MACK saves on huge amounts of fuel wasted in water weight transport.
Add the BioPod to a clean 750ml - 1l bottle, fill with warm water and shake to dissolve, then scrub away the germs from your toilet.
Pack contains a pre-printed MACK information sticker to label a repurposed trigger bottle.
MACK has developed a unique range of biotech cleaning products aimed specifically at the domestic market. They are not only eco-friendly they are also extremely effective. The products were originally designed for commercial settings, where high performance and good value is essential.
Packaging - recyclable cardboard box