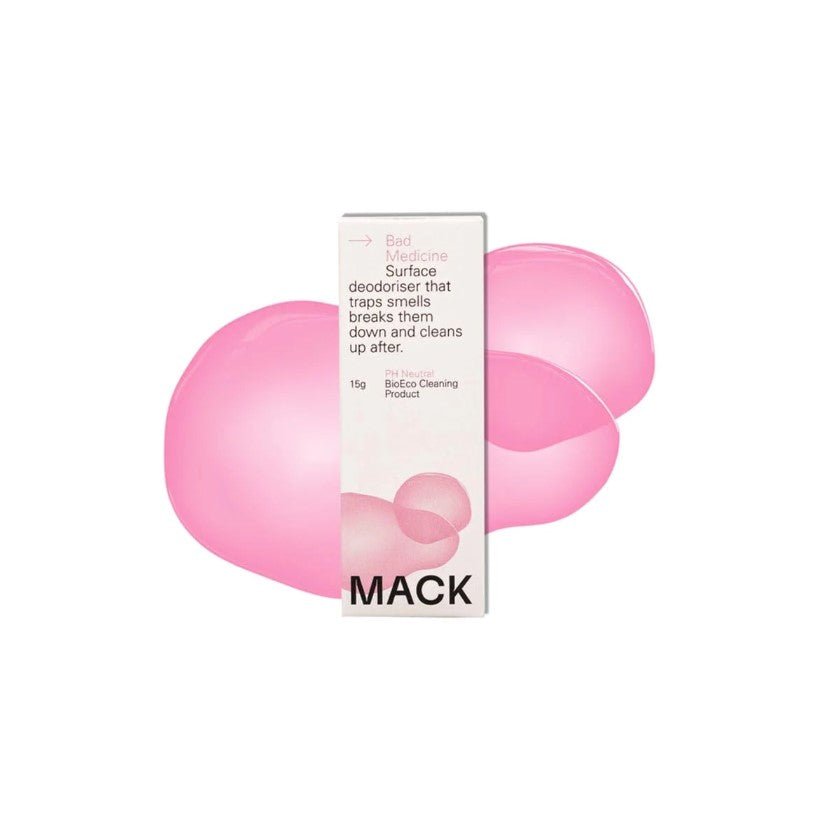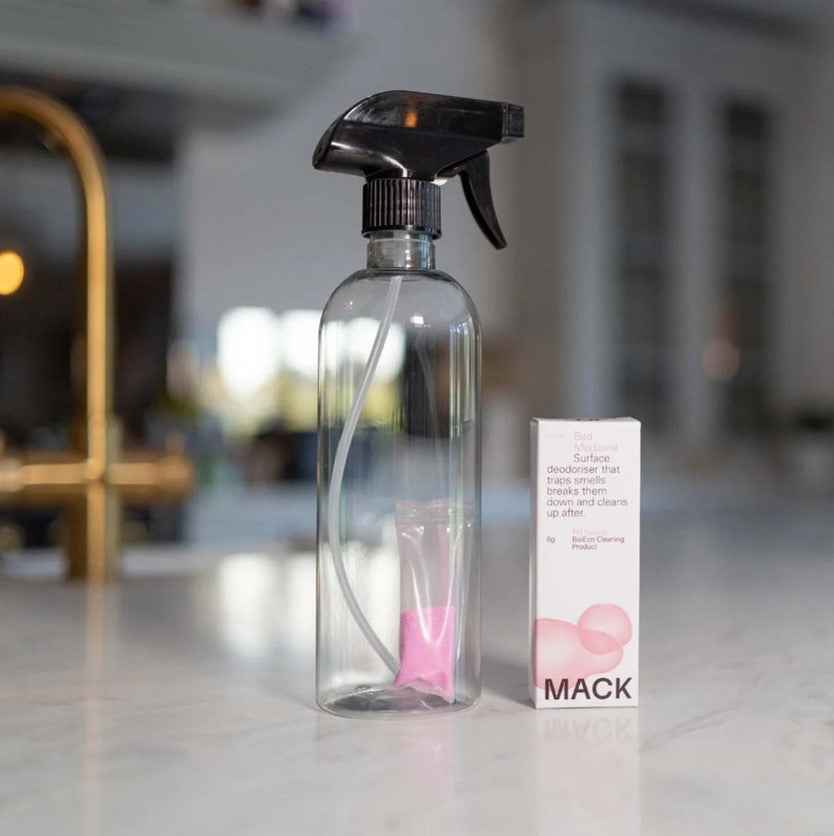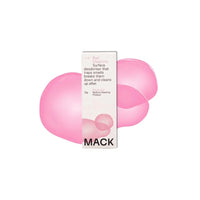 Surface Deodoriser – Bad Medicine
Size - 8g
The Bad Medicine formula by MACK is a cherry scented liquid remedy for bad odours. Good for dealing with smelly footwear, pet beds, cushions and sofas.
This product is pH neutral and pet, planet and people safe. Arriving at your door in an easy to use biopod, you simply mix your deodoriser with warm water, shake, and then spray onto the affected areas. By shipping products to you in powder form, MACK saves on huge amounts of fuel wasted in water weight transport.
Add the BioPod to a clean 500 – 750ml trigger bottle, fill with warm water and shake to dissolve.  Spray it on to smelly areas of the house and see how the odour transforms!
DO NOT use as an air freshener and always test on an inconspicuous area first.  
Pack contains a pre-printed MACK information sticker to label a repurposed trigger bottle.
MACK has developed a unique range of biotech cleaning products aimed specifically at the domestic market. They are not only eco-friendly they are also extremely effective. The products were originally designed for commercial settings, where high performance and good value is essential.
Packaging - recyclable cardboard box