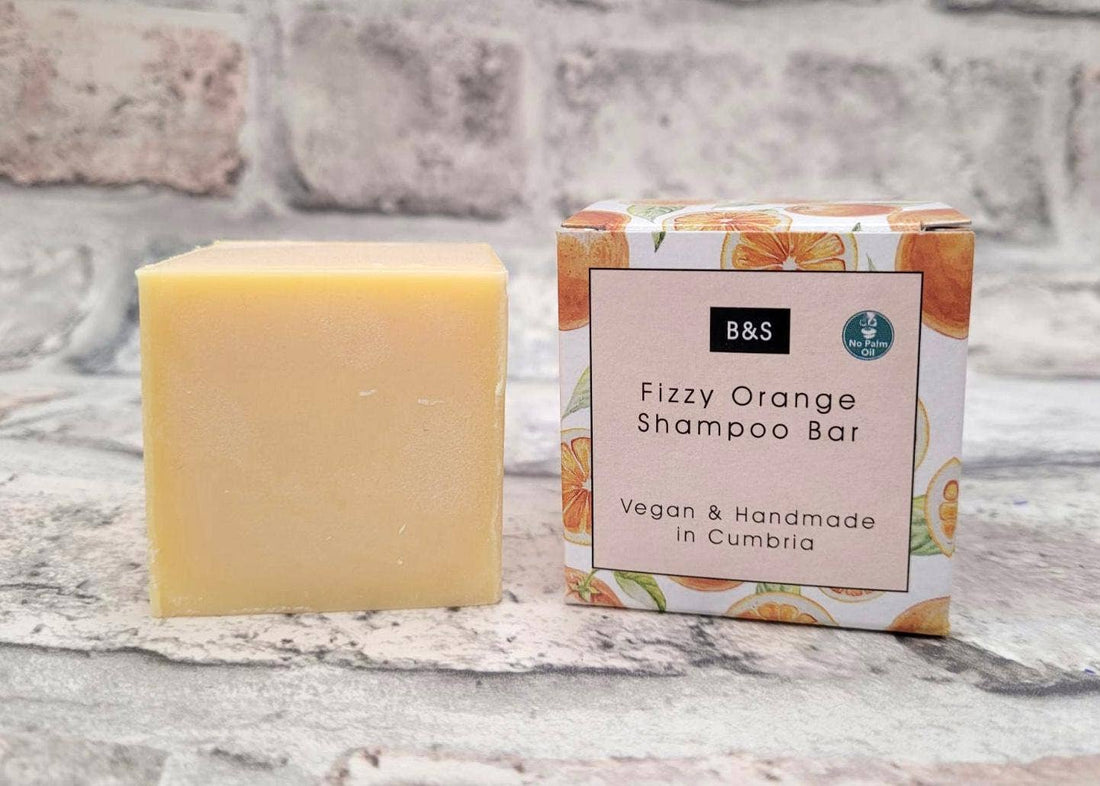 Fizzy orange shampoo bar - VEGAN - 130g
Elevate Your Haircare Ritual with our Zesty Citrus Shampoo Bar

Experience a hair transformation like no other with our Solid Zesty Shampoo Bar – a burst of citrusy freshness that not only delights your senses but also elevates your cleansing routine. Crafted with a blend of invigorating essential oils, this shampoo bar is your ticket to vibrant and revitalized hair.

Indulge in the sprightly fusion of citrus essential oils that dance through the air as you lather up. With notes of Orange, Grapefruit, and Lemongrass, this blend not only imbues your locks with a delightful scent but also enhances the cleansing power, leaving your hair feeling truly rejuvenated.

Our commitment to nature's finest is reflected in every bar. Handmade using the cold process soap making technique, this natural shampoo is a testament to our dedication to quality. Free from preservatives and SLS, our shampoo bar harnesses the power of pure, natural ingredients – a true gift for your hair and a healthy alternative to commercial shampoos laden with chemicals.

At re:gn, our values resonate with your preferences. Our Solid Zesty Shampoo Bar is a proud vegan creation, devoid of animal testing, and offers a guilt-free solution for conscientious consumers. Embrace the power of nature's purity and experience a new level of care for your hair.

Transitioning to our natural shampoo bars is a transformative journey that may lead you through what's known as a "transition phase." As your hair adjusts to this gentle yet potent formula, you'll witness the magic unfold, revealing hair that's healthier, happier, and radiantly alive.

Experience the joy of vibrant, lustrous hair that mirrors your commitment to nature's beauty. Embrace the transformative power of our Solid Zesty Shampoo Bar and let the zest of citrus be your guide to haircare perfection. Join us in celebrating the natural way to nourish your hair – because you deserve nothing less.