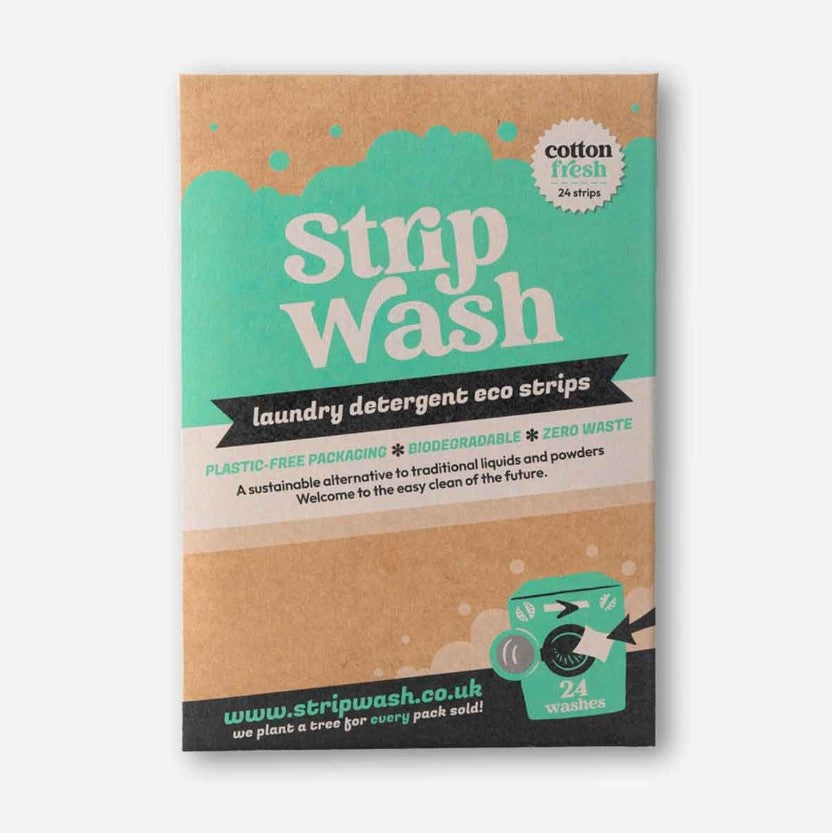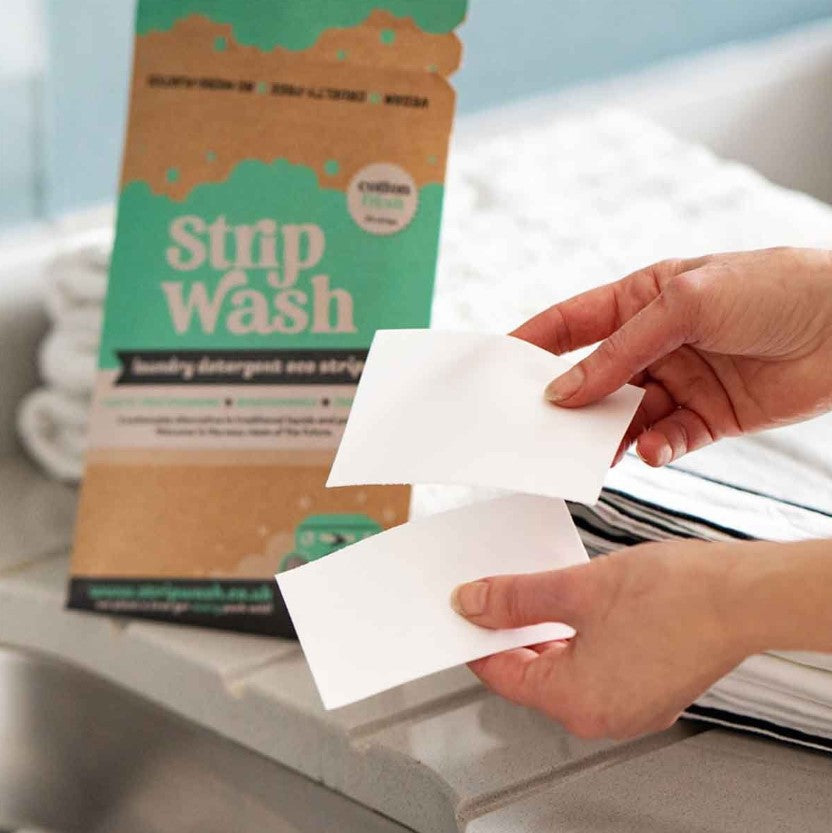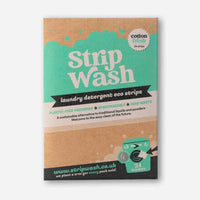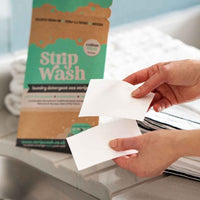 StripWash Laundry Detergent Sheets Cotton Fresh – 24 Sheets
Introducing Cotton Fresh laundry sheets - a convenient and lightweight alternative to traditional laundry detergents. With 24 sheets per pack, you can say goodbye to bulky bottles and cluttered cabinets. The thin packaging allows for easy storage, freeing up your cupboard space. Not only that, but StripWash, the creators of these sheets, have reduced carbon emissions by 94% compared to regular detergents due to the lightweight nature of the sheets and packaging. It's a hassle-free solution with no mess, no fuss, and no waste.
Using traditional laundry detergents can be costly, especially considering that most of it goes down the drain before your machine even starts. That's where laundry sheets come in.
Here are the benefits of using laundry sheets:
Reduced Emissions: Laundry sheets are lightweight and compact, resulting in 94% less emissions during transport. It's a sustainable way to wash your clothes.

Space-Saving: With less packaging and volume, laundry sheets take up minimal space. If you're tired of crowded cupboards, these sheets are perfect for you.

Plastic-Free: Laundry sheets are an environmentally friendly alternative that doesn't use any plastic. They effectively remove stains and freshen clothes, just like traditional detergents.

Easy to Use: Simply toss 1-2 sheets with your laundry for fresh clothes every time. No need for measuring or pouring.
Join StripWash today and strip for the planet! The packaging is made from recyclable and biodegradable paper envelopes, further reducing environmental impact.