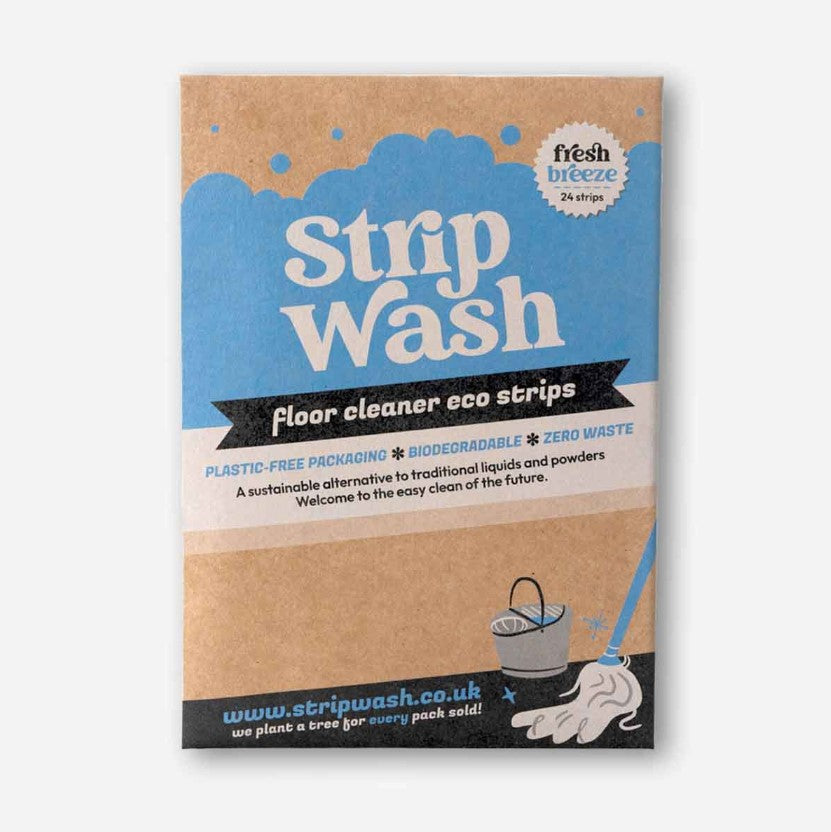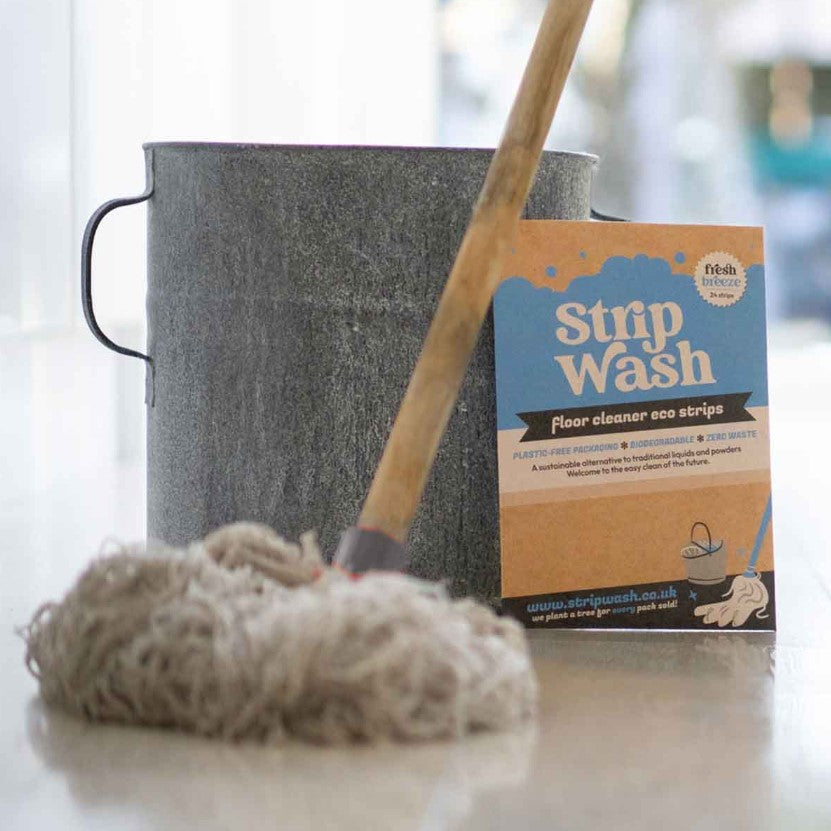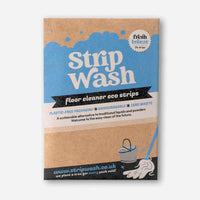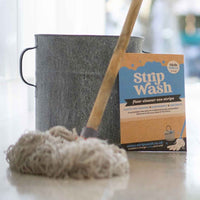 StripWash Floor Cleaner Sheets – Fresh Breeze
24 Sheets - Fresh Breeze 
Eco Living made it their mission to make cleaning easy-peasy. These biodegradable floor cleaning strips are packed in lightweight, plastic free packaging. Throw one strip in a bucket of 3-5 litres warm water, watch the strip dissolve in seconds, then mop your floors to remove dirt, grease and grime.
StripWash strips contain no bleaching agents, preservatives or phosphates. Drop into water, swirl with a mop to dissolve and clean your floors.
Benefits of Floor Cleaner Sheets: 
Zero mess: Big plastic bottle, bulky boxes and cluttered cabinets are a thing of the past. The packaging is super thin so you can easily slot it away and reclaim your cupboard space.
Zero fuss: No more measuring cups or sticky patches, just grab a strip and toss it in with your load.
Zero waste: StripWash dissolves, leaving behind nothing but clean floors and a clean conscience.
Zero water: Our strips are super lightweight, and use 94% less carbon emissions than transporting regular heavy water based or powder detergents.
Join StripWash today and Strip for the planet!
Packaging - recyclable/biodegradable paper envelope