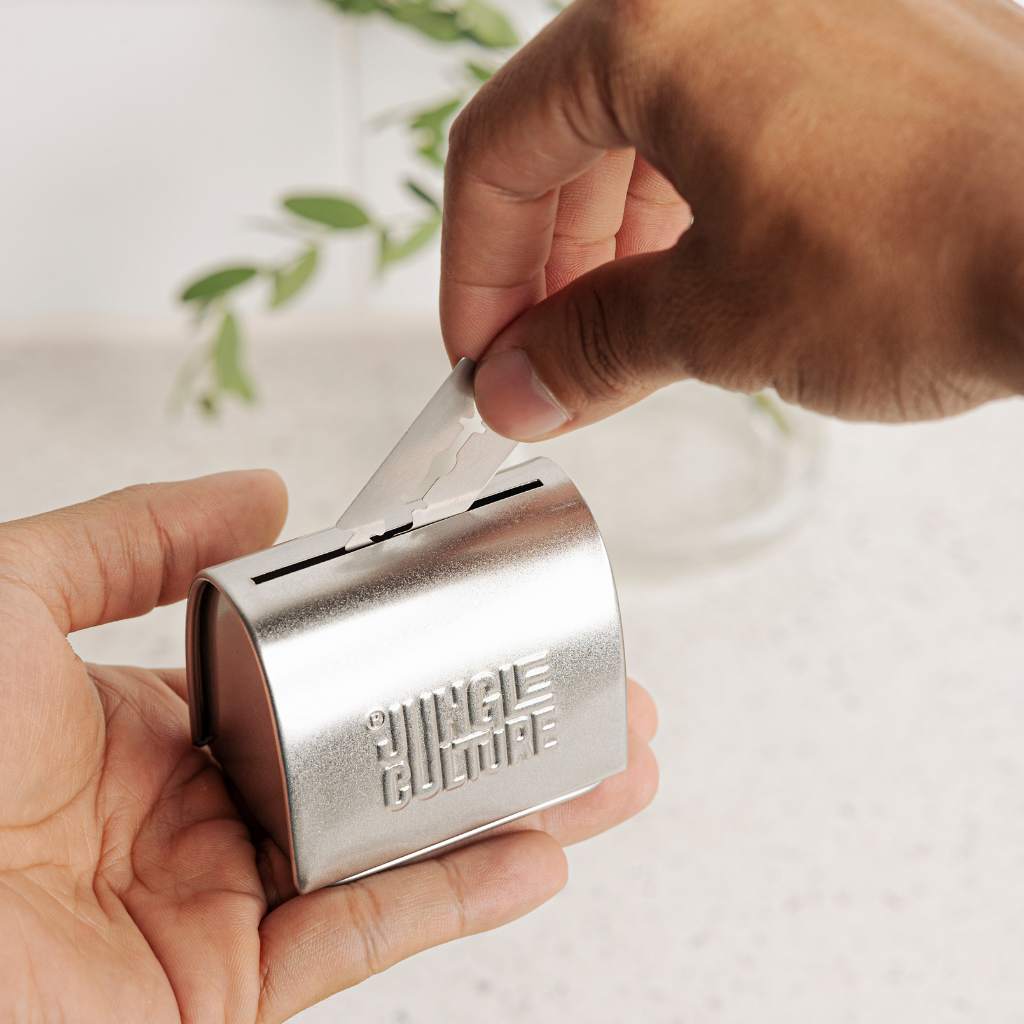 Safety Razor Blade Disposal Tin
Introducing Jungle Culture's Safety Razor Blades Disposal Tin, the perfect storage solution for your used double edge safety razor blades. Designed with convenience and safety in mind, our discreet and compact razor blade storage tin seamlessly blends into any bathroom, bedroom, or salon environment.

With a capacity to comfortably store up to 100 used safety razor blades, our razor blade bank ensures that you can easily and responsibly dispose of your blades without the worry of them ending up in the wrong hands.

Crafted to last, our sturdy little recycling container can withstand accidental drops onto hard tiled floors, providing an added layer of safety for households with children. You can confidently store your used blades, knowing they are secure and out of harm's reach.

Not only does our razor blade storage tin offer a simple and effective way to store your blades for bulk recycling, but it also presents a fantastic opportunity for retail stores and e-commerce shops to upsell their shaving products. Create shaving bundles or package this tin alongside safety razors for a complete and sustainable shaving experience.

To further emphasize our commitment to sustainability, each set includes not only the Razor Blade Recycling Storage Tin but also a Kraft paper box made from recycled materials. By choosing Jungle Culture, you're making a conscious choice to reduce waste and contribute to a greener future.

Don't compromise on safety or environmental responsibility when it comes to disposing of your used safety razor blades. Choose Jungle Culture's Safety Razor Blades Disposal Tin and experience the perfect blend of functionality, durability, and eco-consciousness.