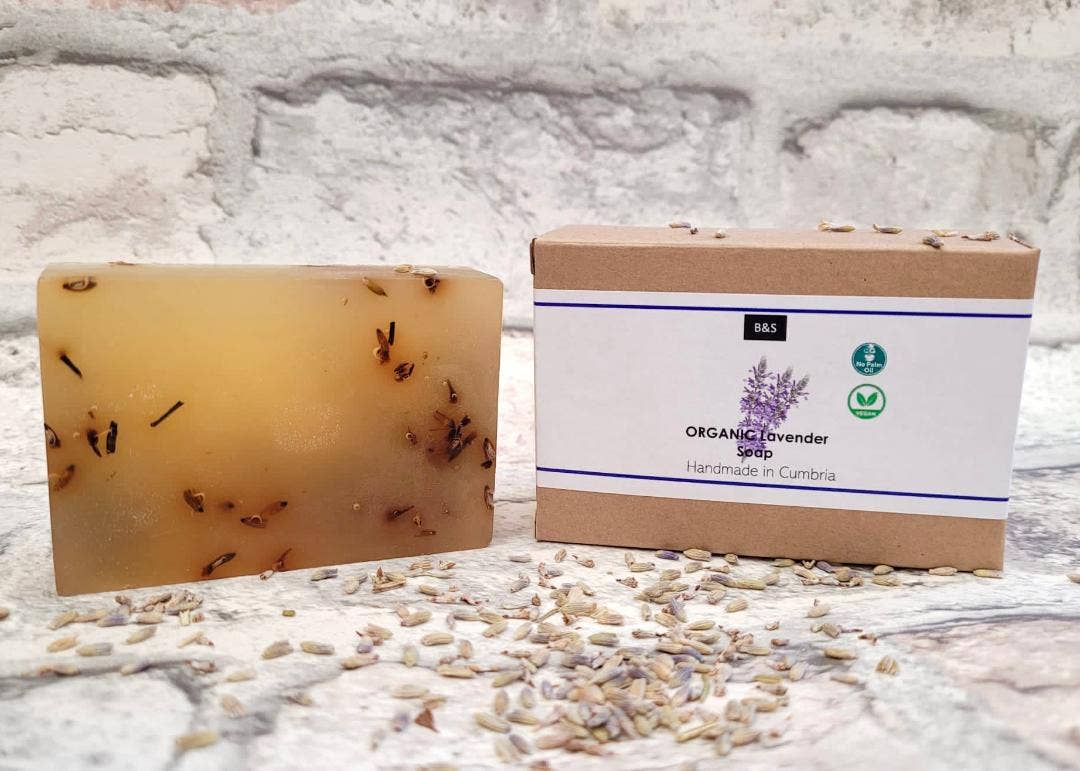 ORGANIC LAVENDER SOAP - 100g
Embrace Tranquility with Our Classic Lavender Bar Soap: Your Pathway to Relaxation

Experience the timeless allure of our tried and tested Lavender Bar Soap – a journey back to the basics of self-care. Versatile, calming, and undeniably relaxing, this soap is your key to unlocking a world of soothing serenity that transcends the ordinary.

Indulge in the gentle embrace of our Lavender Bar Soap, perfect for every step of your daily routine. Whether at the basin, in the bath, or under the shower's warm cascade, this soap offers a moment of respite from the chaos of the day. Transform your pre-bedtime routine into a luxurious ritual, allowing the calming scent of lavender to pave the way for a peaceful and rejuvenating sleep.

Each bar is a masterpiece, topped with delicate home-dried lavender flowers that speak of the essence of nature's beauty. With a weight of 100g, it's a compact indulgence that promises to transport your senses to a world of pure tranquility.

Our commitment to quality is unwavering. The Lavender Bar Soap boasts a meticulous blend of thoughtfully selected ingredients, including glycerin, aloe Barbadensis leaf juice powder, and the pure essential oils of Lavandula angustifolia. The result is a symphony of luxury that not only cleanses your skin but also nourishes it, leaving you with a softness that caresses your senses.

For those attuned to nature's whispers, our soap is a certified organic delight, a testament to our dedication to purity. While enjoying this sensory journey, rest assured that any allergens – Geraniol and Limonene – are present in trace amounts, carefully balanced to ensure your comfort.

Rediscover the beauty of simplicity and immerse yourself in the calming allure of our Lavender Bar Soap. Elevate your self-care routine to a realm of relaxation that transports you beyond the confines of time. Embrace the essence of lavender, masterfully blended with organic devotion, and let every wash be a reminder of the beauty of life's most basic pleasures. Your path to tranquility begins here.