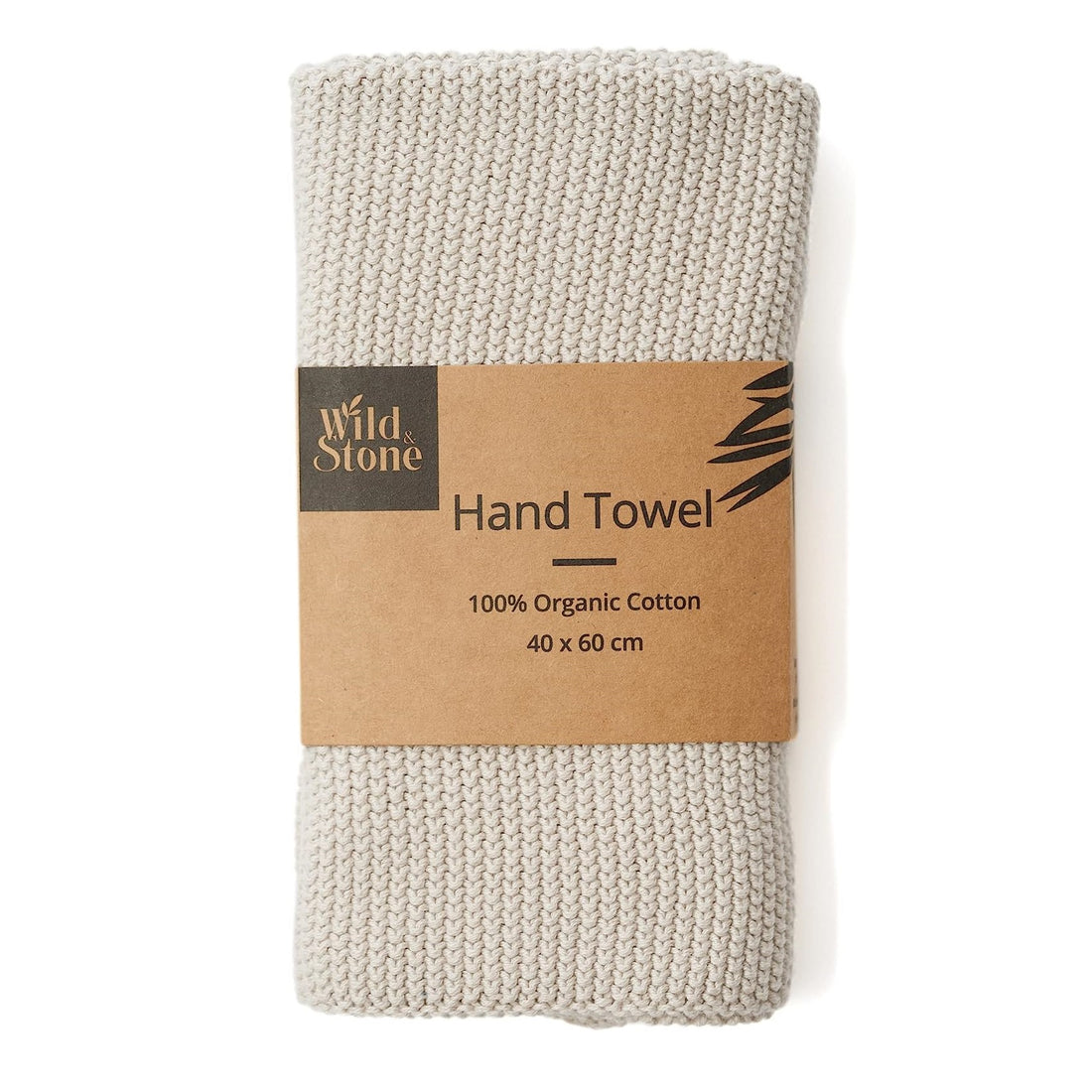 Organic Cotton Hand Towel - Beach Sand
Introducing Wild & Stone's Organic Cotton Hand Towels, the ultimate blend of functionality and sustainability for your home. These hand towels are designed to meet your everyday needs while making a positive impact on the environment.
Crafted from organic cotton, these towels offer exceptional absorbency, making them ideal for drying plates, glasses, and utensils. Say goodbye to wet dishes and hello to efficient and effective drying with these highly absorbent towels.

Not only are they functional, but these hand towels also prioritize comfort. The softness of the organic cotton ensures a gentle touch, making them perfect for drying your hands. Experience the luxurious feel of these towels while knowing that they are also kind to your skin.

When it comes to sustainability, our organic cotton hand towels truly shine. Once you've finished using them, simply cut them into strips and place them in the recycling bin. Unlike traditional towels that contribute to landfill waste, our towels are designed to fully biodegrade, leaving no harmful impact on the environment.

By choosing Wild & Stone's Organic Cotton Hand Towels, you make a conscious decision to reduce waste and support a greener future. Embrace eco-friendly alternatives in your daily life, starting with these biodegradable hand towels.

We at Wild & Stone believe that small changes can have a big impact. With our organic cotton hand towels, you can make a positive difference without compromising on quality or functionality.

Upgrade your home essentials with Wild & Stone's Organic Cotton Hand Towels and join us in creating a more sustainable world, one towel at a time.
1 Pack
Choice of 7 colours
Dimensions: 40 x 60 cm
The useful hanging tag allows you to hang it up between uses
100% Organic Cotton
Dyed to Oeko-Tex Standard
Machine wash at 60°C
Can be tumble dried
We do not recommend using fabric softener as it reduces the towels drying abilities
Great product
I was given one of these as a present and like it so much I have brought another one - hangs well, washes brilliantly and keeps its shape. A great product.