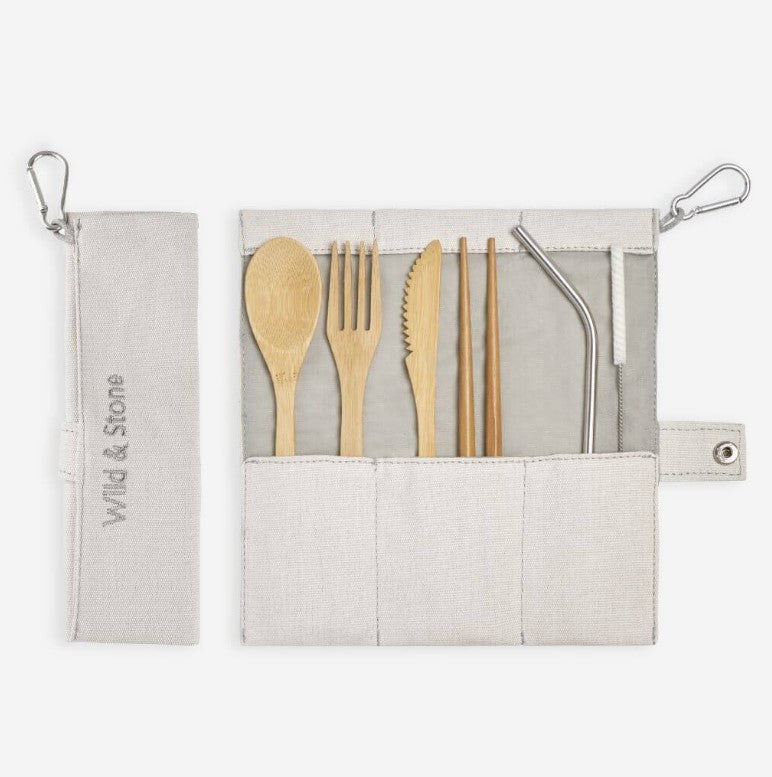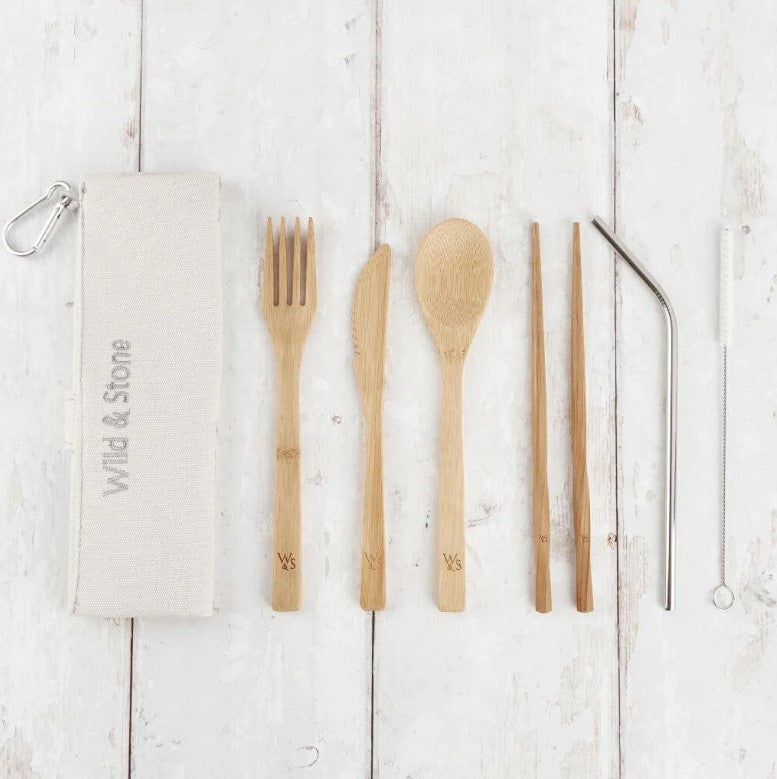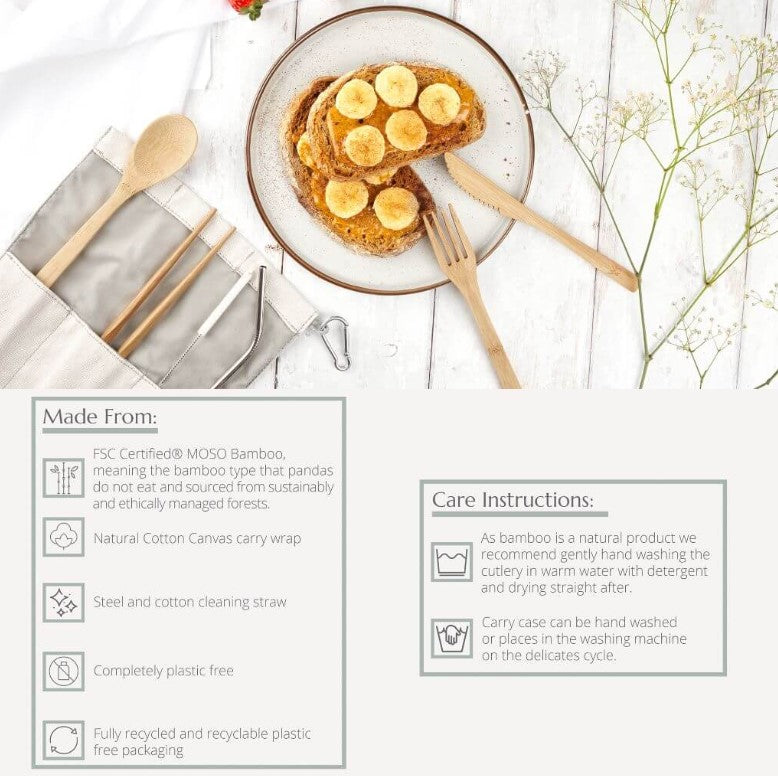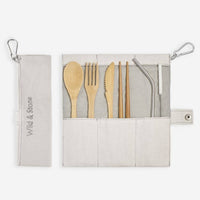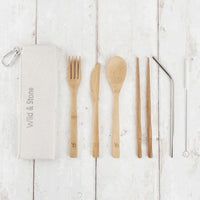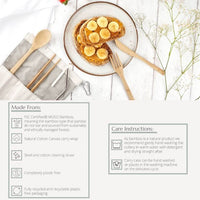 Reusable Bamboo Travel Cutlery Set
Wild & Stones reusable bamboo picnic cutlery set has been designed to be used at any outdoor occasion, but works great at festivals, picnics, barbecues, camping trips and for on-the-go meals. The cutlery is made from FSC® 100% certified bamboo and is biodegradable, so it won't end up polluting the environment.

ENVIRONMENTALLY MATERIALS: Solid bamboo texture, very meticulous and smooth, anti-corrosion. Natural environmental protection.
EASY TO CARRY: Portable healthy and reusable bamboo cutlery set, the pouch keeps utensils sanitary, prefer for camping, travel, school, office or home.
PERFECT SIZE: Ergonomically designed handle for a secure grip, provides good balance and anti-slip.
DURABILITY: durable flatware, bamboo has incredible tensile strength, making this cutlery set can use long lasting and easy to clean.
UNIQUE DESIGN: The pouch is designed well, each utensil has a compartment so that they aren't bumping into each other, which can build up unnecessary wear.
PRODUCT DETAILS
Spoon: 20cm
Fork: 20cm
Knife: 19cm
Set of Chopsticks: 20cm
Stainless Steel Straw: 20.5cm
Straw Cleaner: 20cm
Cotton light grey carry/storage pouch with carabiner clip
Great for traveling
Bought these to take camping with me and I must say I was very impressed with the quality of them.