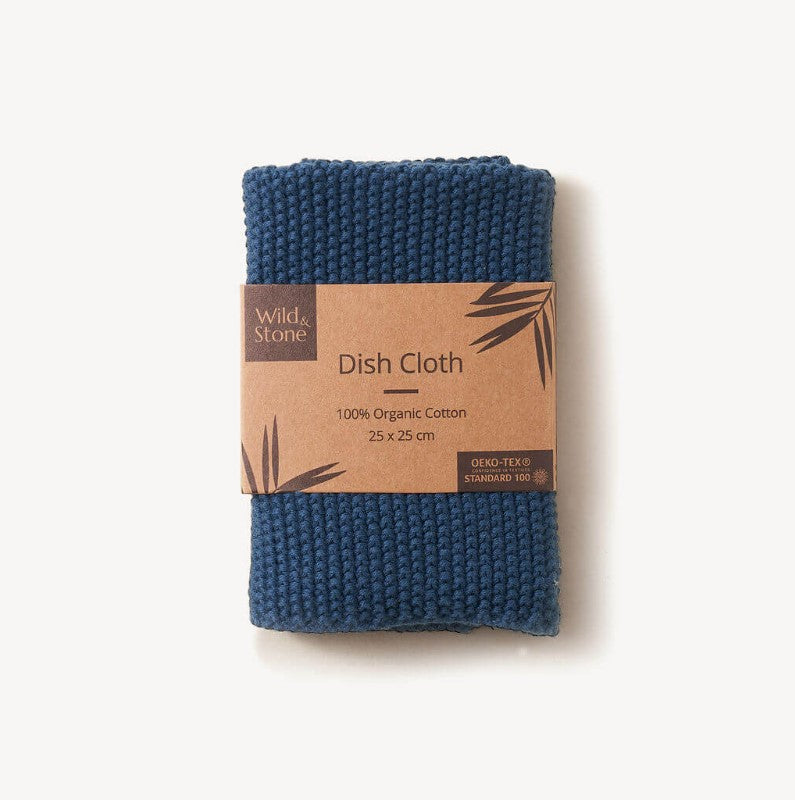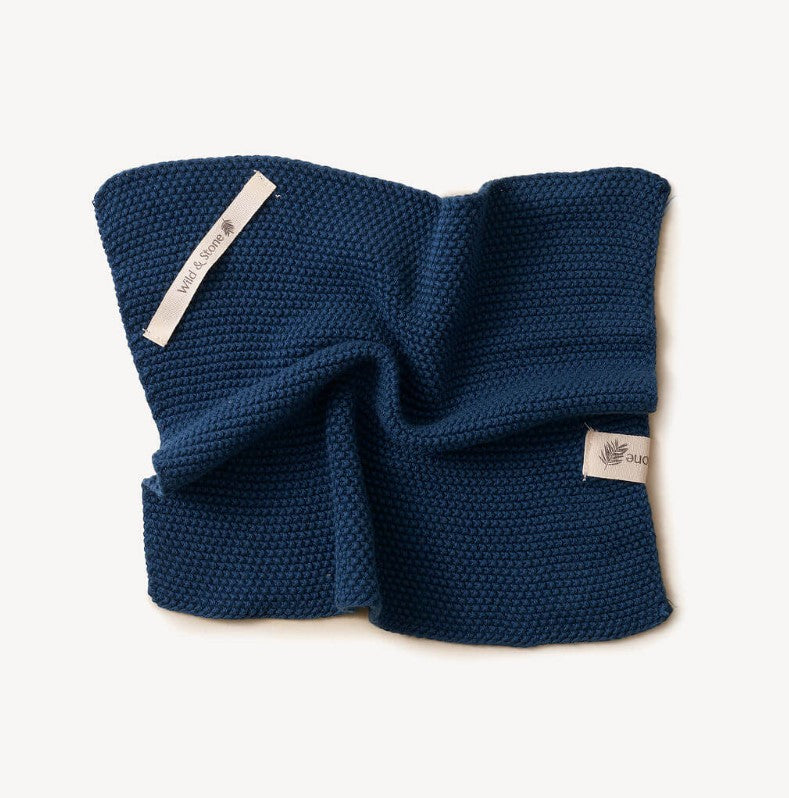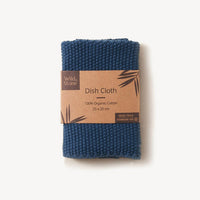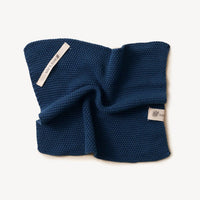 Organic Cotton Dishcloth - Ocean
Discover our all-new Organic Cotton Dishcloths – the perfect blend of practicality and style for your kitchen space. Crafted with utmost care, these knitted cotton dishcloths from Wild & Stone not only offer exceptional functionality but also add a delightful touch of charm to your home.

Made exclusively from organic cotton, our dishcloths are an eco-conscious choice, ensuring a sustainable and environmentally friendly approach to your cleaning routine. By opting for organic cotton, you actively contribute to reducing the use of harmful chemicals, while supporting a healthier planet for everyone.

With outstanding absorbency, our dishcloths effortlessly handle any mess that comes their way. From tackling spills and stains to wiping down surfaces, these dishcloths are up to any task. Their robust design ensures they remain highly durable, standing up to frequent use and maintaining their effectiveness over the long haul.

In addition to their impressive functionality, our dishcloths bring a touch of elegance to your kitchen decor. The beautiful knitted pattern adds both texture and visual interest, making them a charming accessory that complements any kitchen style – be it classic or contemporary.

By choosing our Organic Cotton Dishcloths, you actively embrace sustainability and take a step towards reducing unnecessary waste. Incorporating these reusable and washable dishcloths into your cleaning routine eliminates the need for disposable alternatives, creating a positive impact on the environment.

At Wild & Stone, we are deeply committed to offering products that not only benefit you but also demonstrate our dedication to the planet. Our Organic Cotton Dishcloths are a testament to our unwavering pursuit of sustainability and quality craftsmanship.

Elevate your kitchen cleaning experience with our Organic Cotton Dishcloths and join us in making a meaningful and positive impact on the environment – one dishcloth at a time. Together, let's embark on a journey towards a greener, cleaner future.
- 1 Pack

- Choice of 6 colours

- 25 x 25 cm

- Useful hanging tag allows you to hang it up between uses

- Can be used for dishes or as a general cleaning cloth

- 100% Organic Cotton

- Dyed to Oeko-tex Standard
- Machine washable

- Dry flat or tumble dry

- Do not use fabric softener