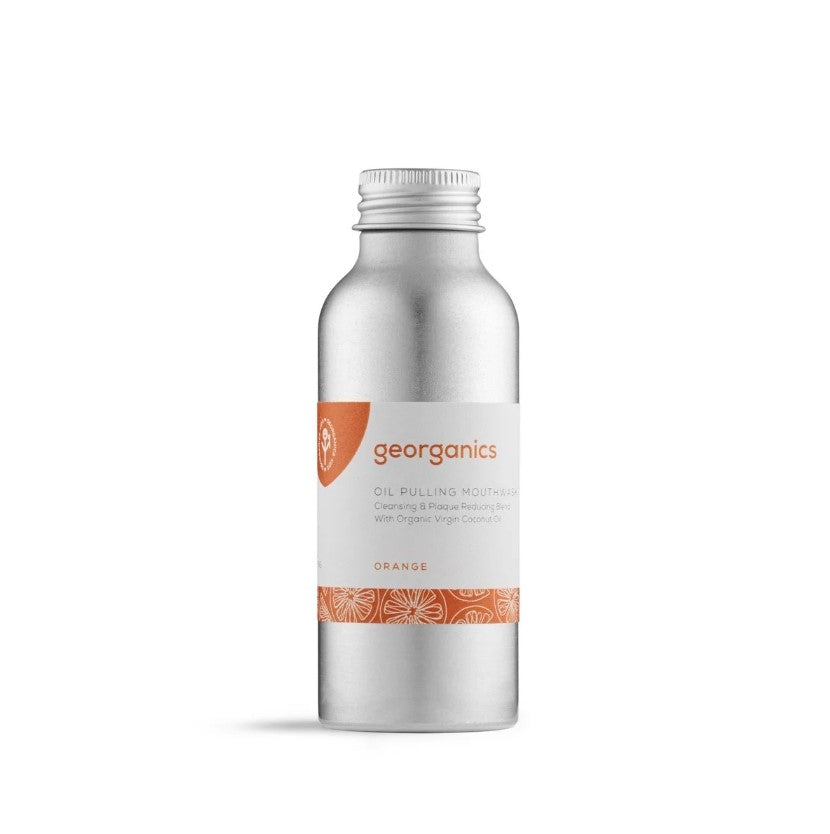 Oil Pulling Mouthwash – Orange
Red Mandarin natural oil pulling mouthwash made in the UK using 100% natural ingredients.
Red Mandarin gives a sweet, citrusy and warming flavour, while helping support a healthy immune system. Ideal for children and to use during pregnancy.
Fluoride, SLS and glycerin free
Vegan and cruelty free
Recyclable packaging
Take 1-2 tablespoons of oil and swish around the mouth for 5-20 minutes before spitting out.
For best results, swish until the oil has turned milky white, indicating the bacteria and been "pulled" off