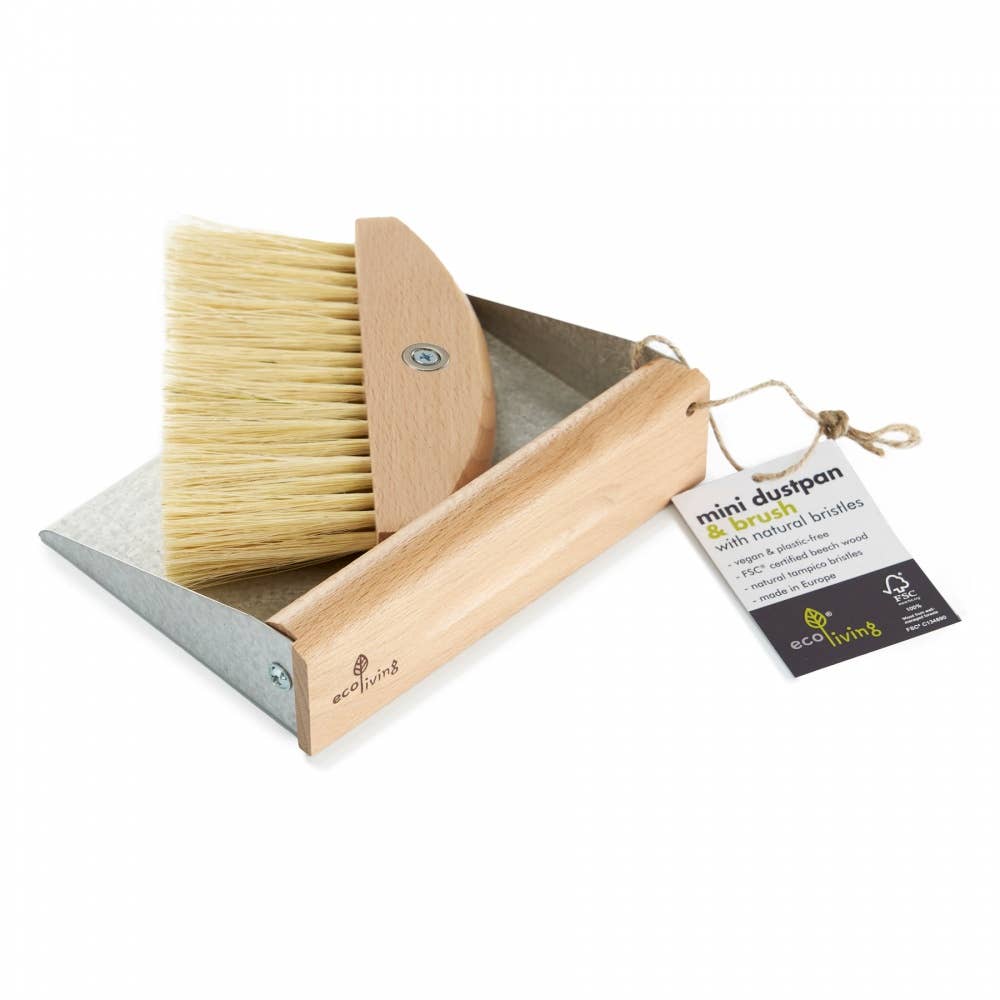 Mini Dustpan Set with Magnets
Introducing the perfect solution for tidying up crumbs and debris from tables and surfaces - the mini dustpan set. Crafted with care, this set features a sustainable mini dustpan and brush, designed to make cleaning a breeze. The dustpan and brush are constructed using responsibly sourced beech wood and adorned with long, natural vegan tampico bristles, accompanied by a sturdy steel pan. Convenience is at the forefront, as the brush boasts a handle magnet for effortless attachment to the pan, ensuring effortless storage.
Not only does this mini dustpan set excel in functionality, but it also champions eco-friendly values. By embracing a plastic-free composition and vegan materials, it aligns with sustainable living. Additionally, the beech wood used in its creation carries a reputable sustainability certification.
The dimensions of this compact set measure 16cm x 13cm x 4cm, making it perfectly suited for various cleaning tasks.
Originating from Europe, this mini dustpan set exudes quality craftsmanship.
Moreover, each purchase of this brush set contributes to the planting of a tree, further enhancing its positive environmental impact.
To top it off, the packaging for this brush set is designed with minimal waste in mind. It arrives without any excess packaging, opting instead for a simple natural twine string and card label.