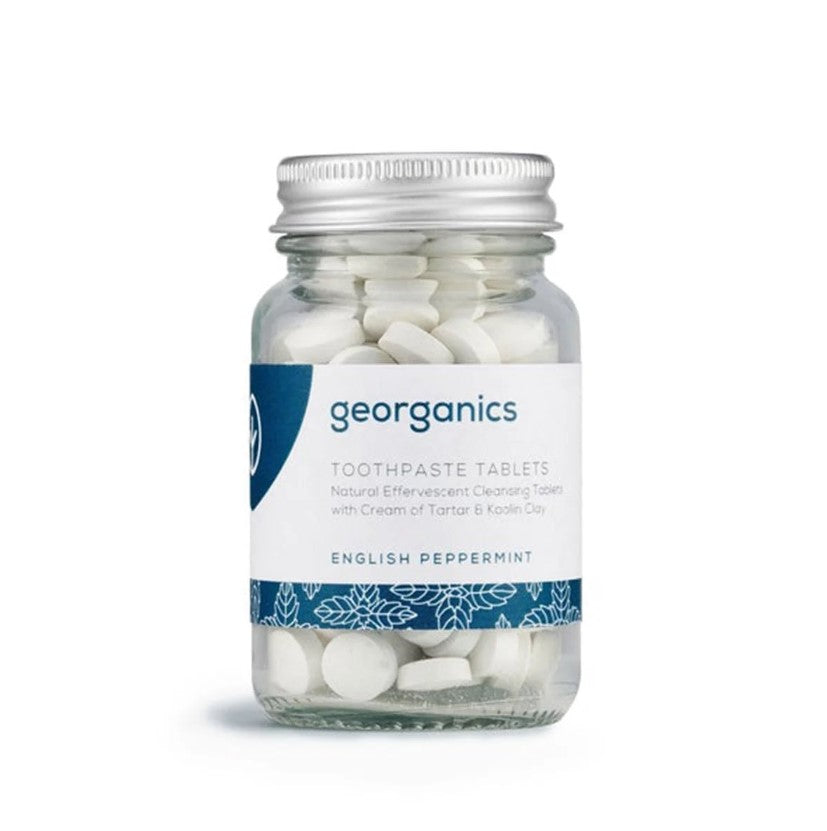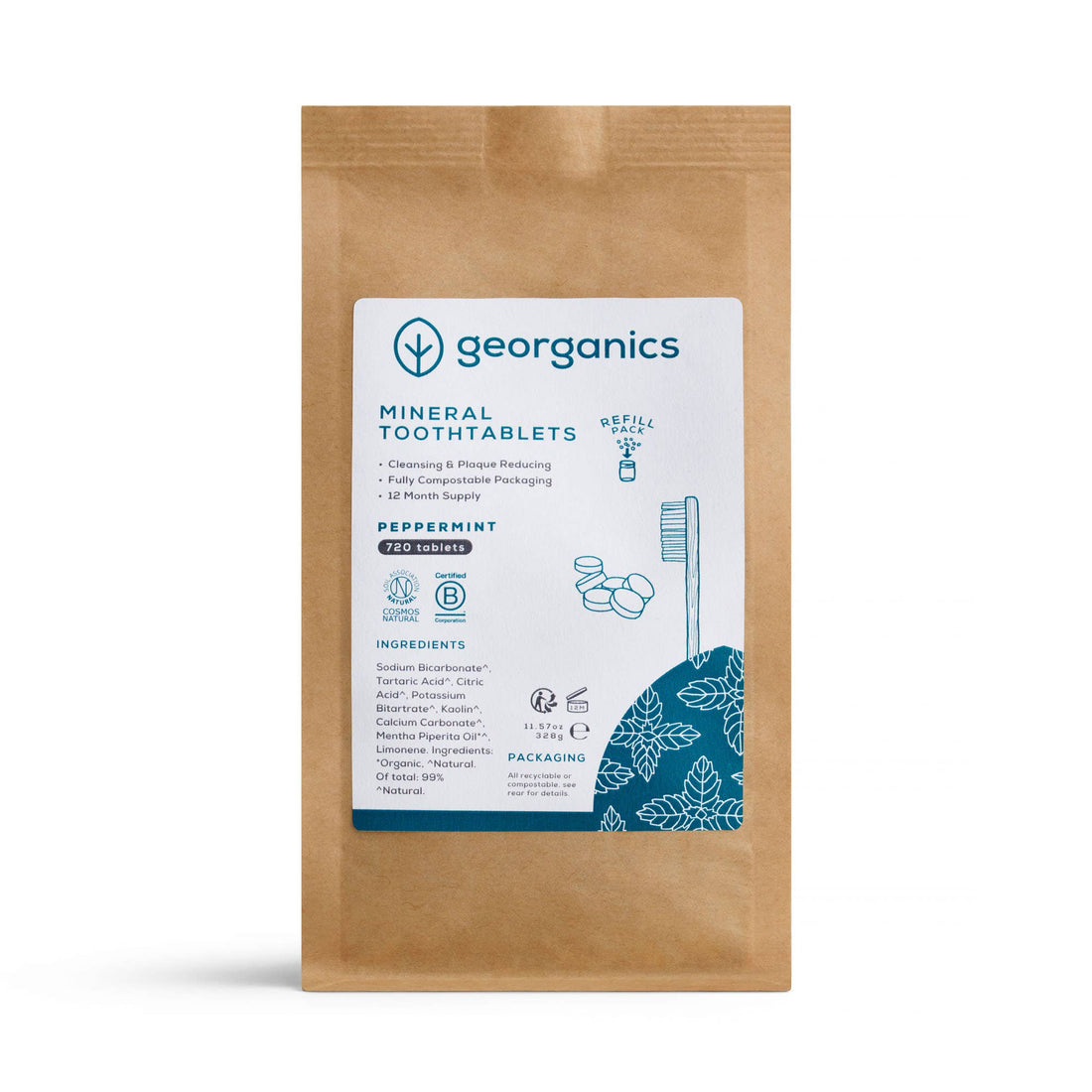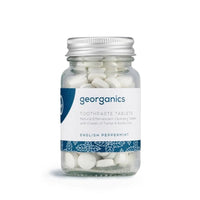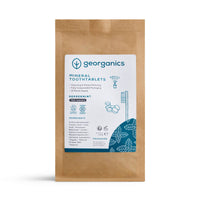 Toothpaste Tablets – Peppermint
Sustainable, natural and plastic-free, Georganics toothtablets are a clean and refreshing way of brushing your teeth.
Naturally foaming, these toothpaste tablets are flavoured with English peppermint essential oil for its natural antiseptic properties and fresh mint aroma.
100% Natural
Fluoride, SLS & glycerin free
Certified PETA vegan & cruelty free
Made in the UK by Georganics
120 and 720 Tablets - Approx 2 months & 8 months supply
A clean and refreshing way of brushing your teeth, Georganics toothpaste tablets are free from synthetic ingredients and colourants. Instead Georganics use natural and effervescent agents like Cream of Tartar and Sodium Bicarbonate that give their tablets a naturally foaming property. Flavoured with certified essential oils from seasonal, organic farming.
These toothpaste tablets make it super easy to maintain healthy gums and teeth in a sustainable manner, not only are they completely natural, the packaging is plastic-free and zero waste!
Georganics tooth tablets are fantastic for travelling with, especially when flying, camping and trips away, a simple no mess no fuss solution to plastic-free dental care.
Key Ingredient:
Organic English Peppermint Essential Oil – Similar to spearmint, peppermint also contains antioxidants and natural antiseptic properties that help to eliminate germs that thrive in the mouth. English peppermint is great for bad breath but it also helps relieve pain and toothache.
Packaging
Glass bottle with a metal lid. Recyclable/compostable card box, biodegradable label and biodegradable lid liner.
The box is 100% compostable.
Chew 1 tablet in your mouth and let it dissolve
Brush as usual for 2 minutes
Spit out and rinse well
Store in a dry place for up to 12 months from opening
Fizzy toothpaste tablets
My mouth feels very clean after using these and of course they are excellent value for money. Also, they don't foam up which is great. I don't want a mouth full of foam when I'm brushing my teeth!