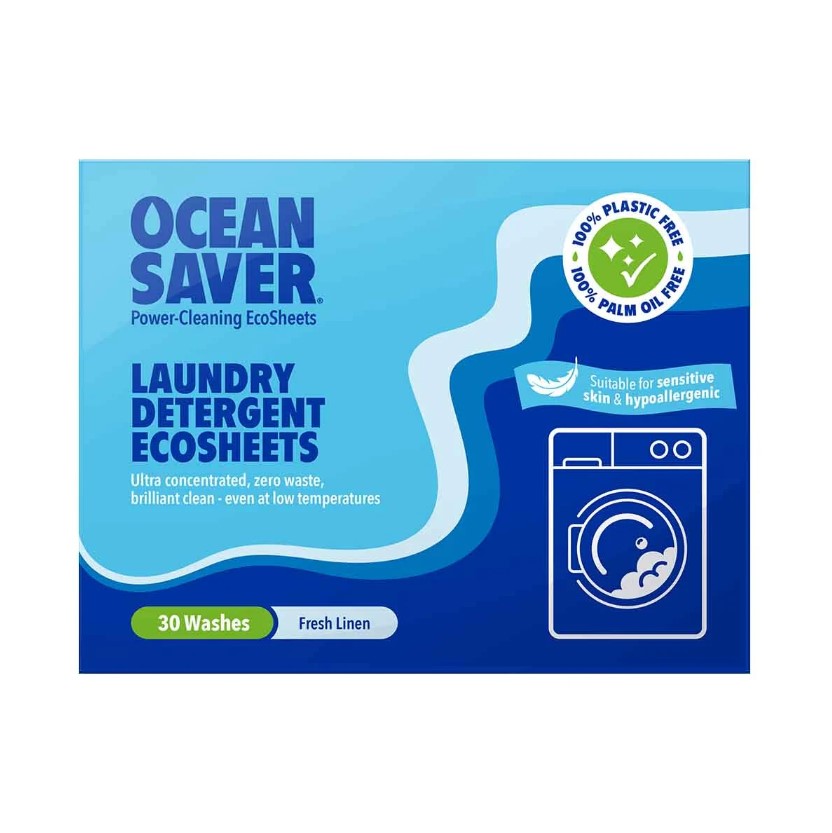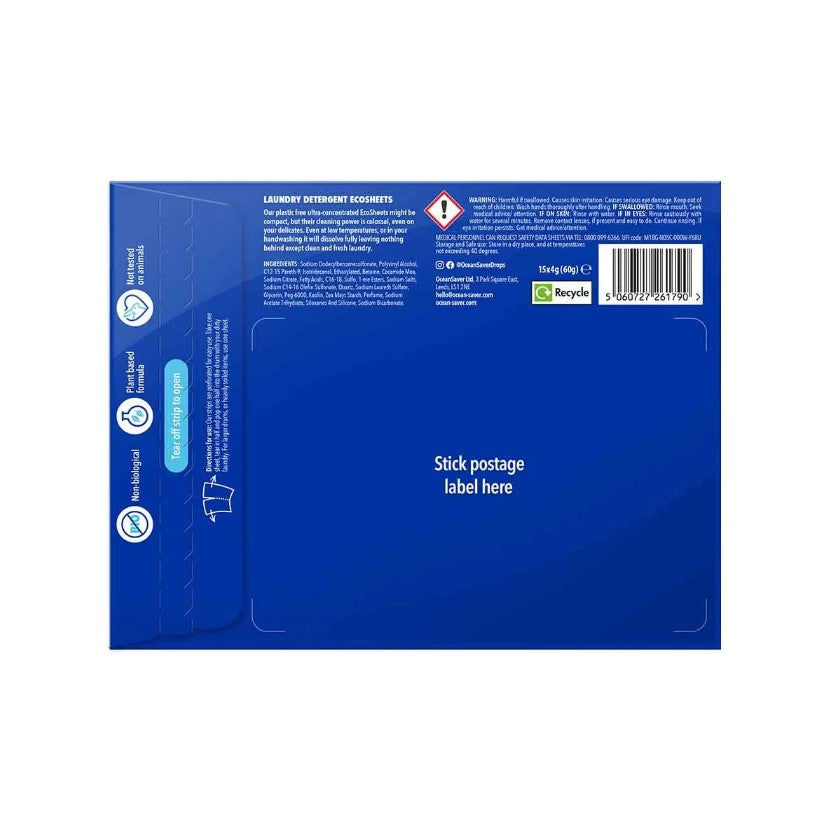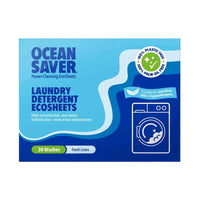 Laundry EcoSheets Fresh Linen – 30 Washes
Introducing Laundry Strips: The Future of Effortless Laundry!
Experience laundry like never before with our revolutionary Laundry Strips. Effortlessly achieve maximum results while giving your wardrobe the care it deserves, without any added fuss. Each pre-measured sheet is packed with a concentrated formula, delivering precisely what your clothes need. Our high-powered natural cleaning agents swiftly tackle dirt and odors, ensuring fresh and clean garments every time.
At Ocean Saver, we believe that bigger isn't always better, especially when it comes to packaging. That's why we have focused on optimizing our formula and removing unnecessary ingredients, allowing us to create a compact and lightweight box without compromising the cleaning power of our EcoSheets.
Benefits of Laundry Sheets:
Less Emissions: Our lightweight and compact laundry sheets contribute to a 94% reduction in emissions during transport, making them a sustainable choice for washing your clothes.

Space-Saving: With less packaging and volume, our laundry sheets save valuable cupboard space. Say goodbye to cluttered storage areas!

Plastic-Free: Our laundry sheets are entirely free from plastic, providing a safer alternative for both the environment and your clothes. Rest assured, they effectively lift stains and freshen garments, just like traditional detergents.

Simple to Use: No more measuring or pouring! Simply toss 1-2 sheets into your laundry, and enjoy fresh clothes every time.
Packaging: Our Laundry Strips are packaged in recyclable and biodegradable paper envelopes, aligning with our commitment to sustainability.
Experience the future of effortless laundry with our convenient and eco-friendly Laundry Strips.