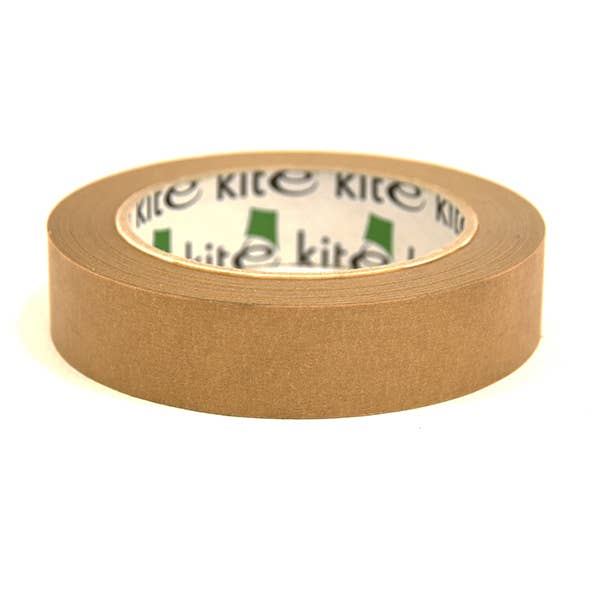 Kraft Paper Tape - 25mm x 50m
Introducing Our Eco-Friendly Self-Adhesive Tape – The Ideal Plastic-Free Solution!

Say goodbye to traditional plastic sticky tape and embrace our eco-friendly alternative! Crafted with care, this tape is designed to cater to all your eco-conscious needs. From crafting to gift wrapping and postal packaging, it's the perfect choice for a planet-friendly lifestyle.

Proudly made in the UK, our vegan-friendly tape is not only self-adhesive but also impressively sticky, ensuring a reliable hold without compromising the environment. Bid farewell to harmful plastics and opt for this hand-tearable, plastic-free option.

Measuring approximately 50 meters in length and 24mm wide, it provides ample coverage for various projects, making it a versatile addition to your eco-friendly toolkit.

Designed with sustainability in mind, this eco-friendly tape is suitable for recycling, further reducing its impact on the environment. Make the switch today and experience the joy of using an eco-friendly alternative that aligns with your values.

Join the movement towards a greener future with our Eco-Friendly Self-Adhesive Tape. From eco-conscious crafting to earth-friendly gift wrapping, this tape does it all with a touch of eco-friendly charm. Step into a world of responsible choices and bid farewell to plastic, one adhesive strip at a time.
This tape is great.
This tape is great. You can tear it, so no scissors needed and it seems to stick very well. I also found that I could move a strip without it tearing the packaging.