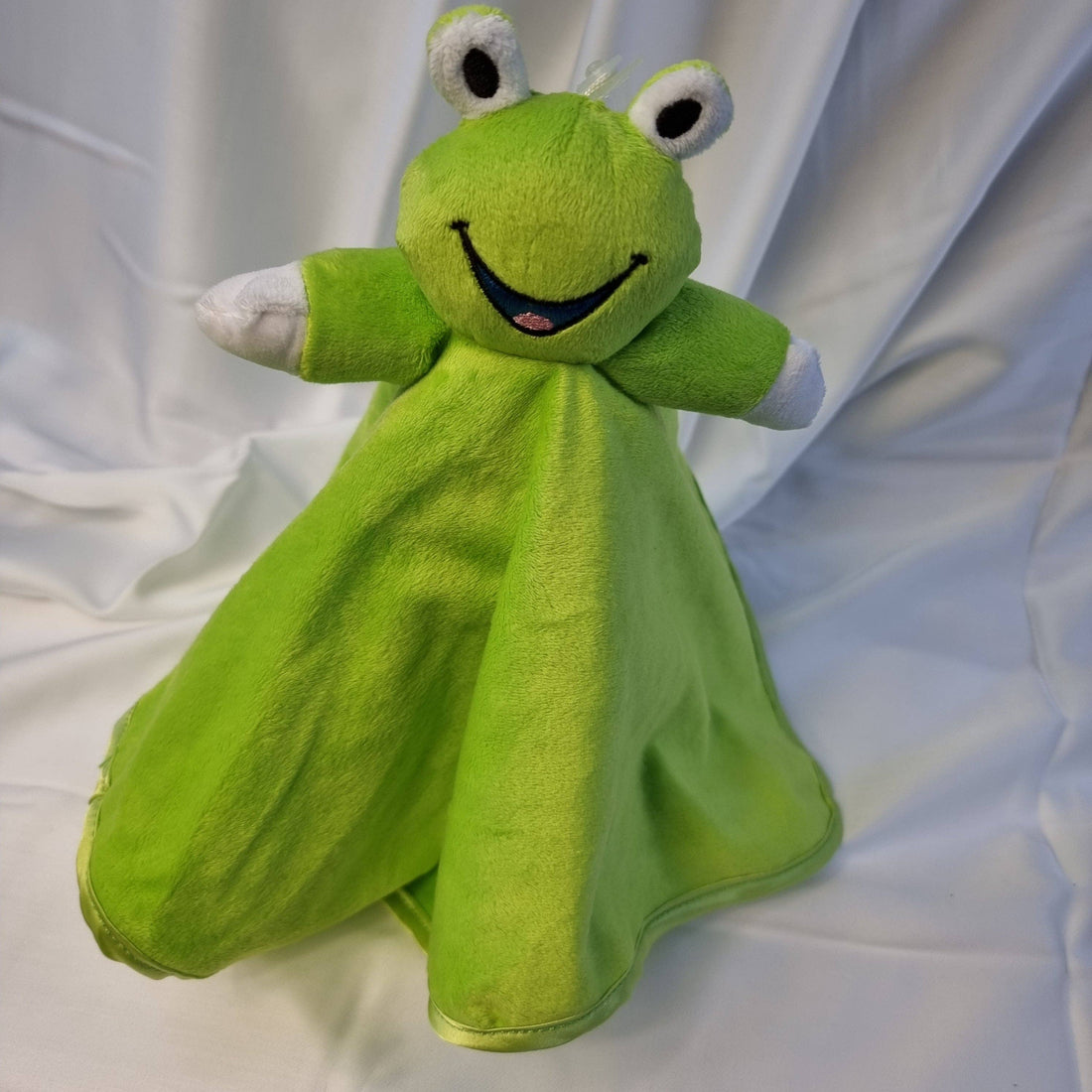 Introducing our Freddy Frog Blankies, the ultimate companion for your baby and toddler. Crafted with utmost care and attention to detail, these blankies are designed to provide comfort, softness, and endless hours of joy.

The front of the Freddy Frog Blankies features lush and incredibly soft cloth, offering a gentle touch against your little one's skin. The luxurious texture provides a soothing sensation, making it the perfect snuggle buddy. On the back, we've used silky satin fabric, ensuring a silky smooth feel that adds an extra element of comfort.

To enhance the sensory experience, we've incorporated a soft rattle in the head of the Freddy Frog Blankie. The gentle sound stimulates your baby's auditory senses, sparking curiosity and bringing an element of playfulness to their everyday adventures.

With dimensions of 38 x 38cm, our Freddy Frog Blankies are the perfect size for your baby or toddler to hold, cuddle, and explore. They are crafted with meticulous attention to detail, guaranteeing a durable and long-lasting companion for your little one's journey.

We understand that babies and toddlers can be messy, which is why we've made our Freddy Frog Blankies fully machine washable. Simply toss them in the washing machine, and they will come out fresh, clean, and ready for endless cuddles.

Choose our Freddy Frog Blankies to provide your baby or toddler with a cherished bestie that offers a blend of softness, comfort, and playfulness. Whether it's for naptime, playtime, or bedtime, these blankies are sure to become a beloved companion for your little one. Invest in their comfort and joy with our Freddy Frog Blankies today.