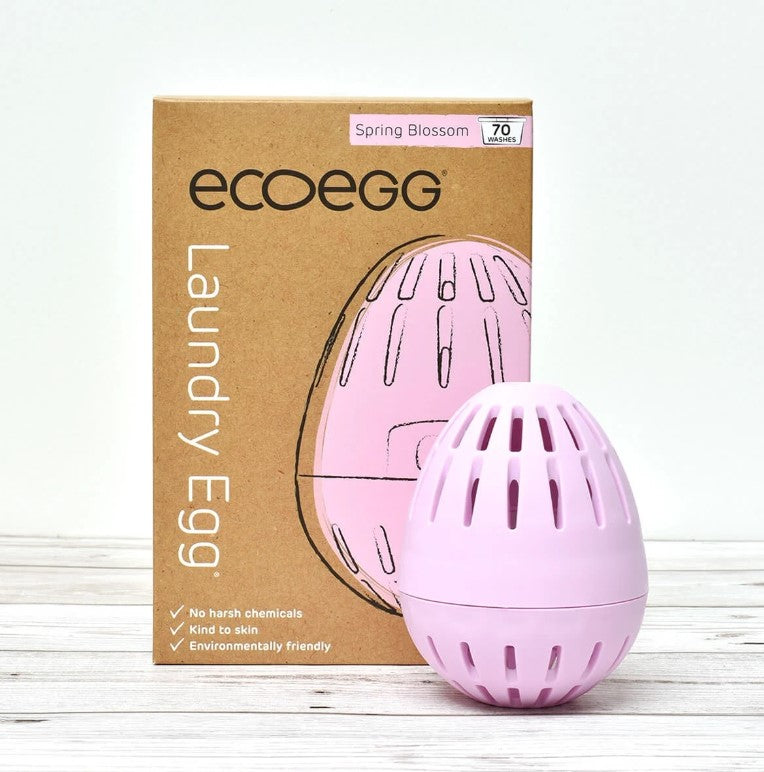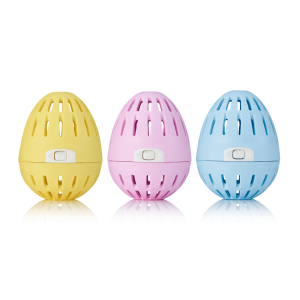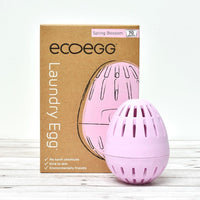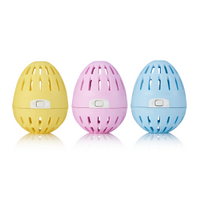 ecoegg Laundry Egg Washing System - Spring Blossom
Discover the invigorating spring blossom-scented eco-friendly laundry solution – the laundry egg by Ecoegg!
The laundry egg is a versatile alternative to traditional laundry detergent and fabric conditioner. What's more, it is designed to be reusable and refillable. With up to 70 washes, simply replace the pellets and refill your laundry egg effortlessly.
Rest assured, the laundry egg is hypoallergenic, containing no palm oil, SLS, SLES, phosphates, parabens, or microplastics. Embrace the worry-free laundry experience with Ecoegg's spring blossom-scented laundry egg.
To use the Laundry Egg, start by opening it and filling the larger half with the two types of mineral pellets. After that, close the egg firmly until it 'clicks', and place it on top of your laundry inside the washing machine.
Once in the water, the mineral pellets will work together to remove dirt from your clothes and soften them by altering the pH. This process leaves your laundry fresh and clean without the use of harsh, chemical-filled detergents. The Ecoegg laundry egg can also be used for hand washing. All you need to do is place the egg in the water for 5-10 minutes, then hand wash your clothes as usual.
The Laundry Egg is effective at temperatures ranging from 15 to 60 degrees Celsius, and it contains non-biological mineral pellets that are free of petrochemicals, enzymes, bleaches, phosphates, parabens, SLS/SLES, palm oil, and microplastics.
However, it is important to note that the Ecoegg laundry egg cannot be used in a combined washer/dryer.

You can find the complete instructions here.
BPA-free Recyclable Plastic
Gorgeous eco laundry aid
Love the egg. Can be used on its' own and saves money and space in my tiny kitchen. Would recommend to anyone who is trying to save the world by eco efforts.