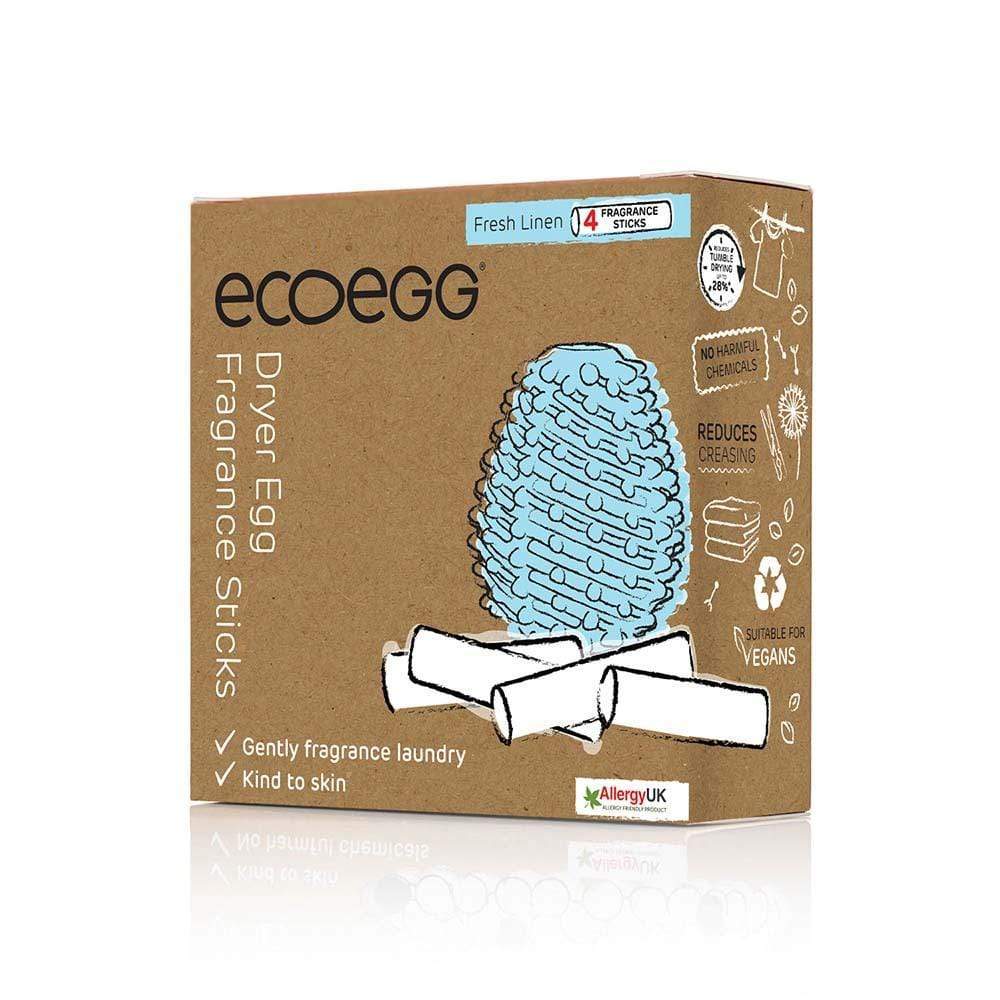 Ecoegg Dryer Eggs Refill - Fresh Linen
Introducing the Fresh Linen Refill Fragrance Sticks, the perfect companions for your ecoegg Dryer Eggs.

These remarkable ecoegg Dryer Eggs have been proven to reduce tumble drying time by up to 28%. Beyond saving you time and money, the Dryer Eggs infuse your laundry with the crisp and refreshing scent of fresh linen while effectively minimizing creasing. When approximately 40 dries have passed, consider renewing the fragrance by replacing the fragrance sticks. It's as simple as pushing the new sticks into the larger end of the Dryer Egg, ensuring your laundry continues to carry the delightful aroma of fresh linen. Elevate your laundry experience with ecoegg Dryer Eggs and Fresh Linen Refill Fragrance Sticks!