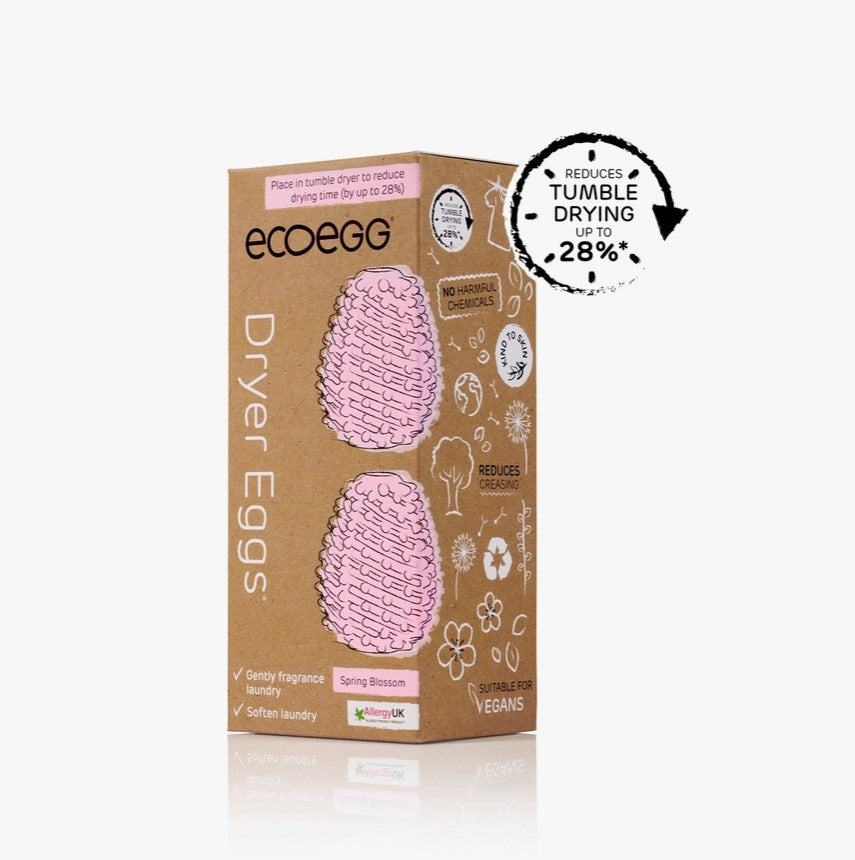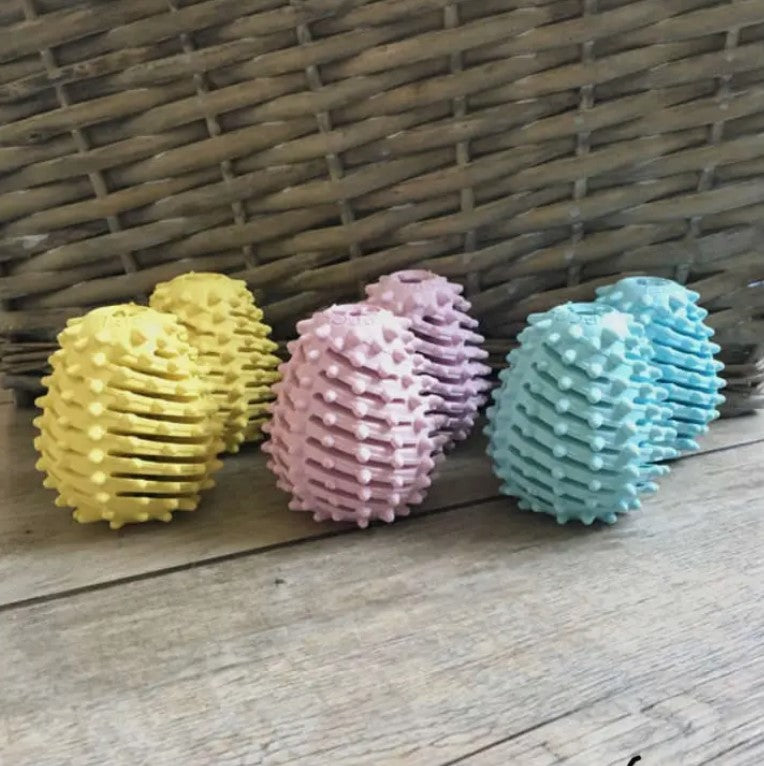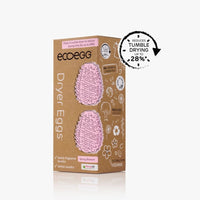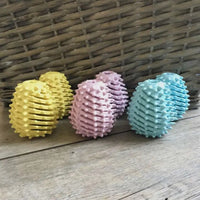 ECOEGG Dryer balls - Spring Blossom
Introducing the enchanting ecoegg Spring Blossom Dryer Eggs: An Effortless Way to Elevate Your Laundry Experience

Experience a delightful twist on conventional dryer balls with the ecoegg Spring Blossom Dryer Eggs. These charming, egg-shaped dryer balls are not only designed to soften your laundry and minimize wrinkles but also infuse your clothes with a captivating spring blossom scent*. Embrace a new level of laundry care with the ecoegg Spring Blossom Dryer Eggs, making your laundry routine easier and more delightful than ever.

With the ecoegg Spring Blossom Dryer Eggs, you can revel in up to 28%* reduction in tumble drying time. The ingenious design of these eggs aids in separating your laundry, allowing better air circulation, resulting in quicker and more efficient drying. Say farewell to long drying cycles and welcome faster, fresher results.

Unlike traditional dryer balls, the ecoegg Spring Blossom Dryer Eggs offer a subtle and alluring spring blossom fragrance, adding a touch of nature's beauty to your garments. Perfect for those with sensitivities or anyone seeking a delicate scent, these eggs ensure your clothes emerge fresh, fragrant, and ready to wear or store.

In addition to speeding up drying time and providing the mesmerizing spring blossom scent, the ecoegg Dryer Eggs eliminate the need for fabric softener. The innovative nodules on the eggs work their magic, naturally softening your clothes during the drying process. Now, you can revel in the comfort and coziness of your laundry without resorting to chemical-laden softeners.

Please be aware that the ecoegg Spring Blossom Dryer Eggs are not compatible with Hotpoint Aquarius tumble dryers. Before use, kindly verify compatibility with your appliance to ensure a seamless laundry experience.