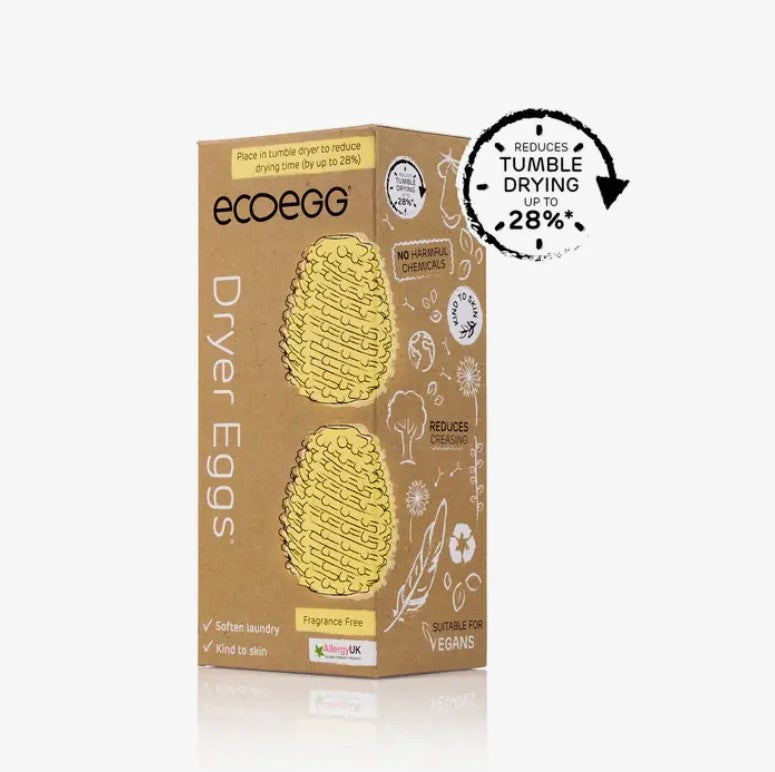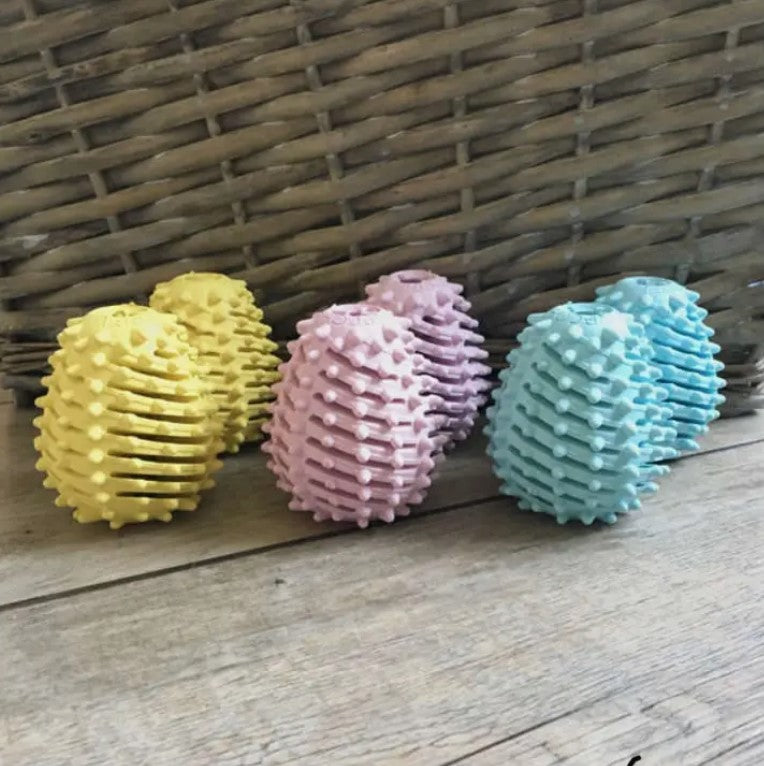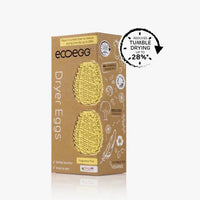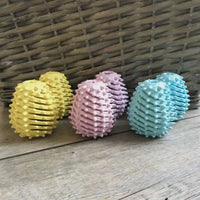 ECOEGG Dryer balls - Fragrance Free
Introducing the ecoegg Dryer Eggs: Effortless Laundry Care with a Fragrance-Free Twist

Discover a fresh take on traditional dryer balls with the ecoegg Dryer Eggs. These unique egg-shaped dryer balls not only soften your laundry and reduce creases but also offer a fragrance-free experience for your clothes*. With the ecoegg Dryer Eggs, laundry care has never been easier or more enjoyable.

By incorporating the ecoegg Dryer Eggs into your laundry routine, you can experience up to 28%* reduction in tumble drying time. The clever design of these eggs helps separate your laundry, allowing better air circulation, resulting in faster and more efficient drying. Say goodbye to long drying cycles and hello to quicker results.

Unlike traditional dryer balls, the ecoegg Dryer Eggs are completely fragrance-free, making them ideal for those with sensitivities or those who prefer their laundry without added scents. They provide all the benefits of dryer balls without any lingering fragrances, ensuring that your clothes come out fresh and clean, ready to be worn or stored.

Not only do the ecoegg Dryer Eggs speed up drying time and provide fragrance-free softness, but they also eliminate the need for fabric softener. The nodules on the eggs work their magic, naturally softening your clothes during the drying process. You can enjoy the comfort and cozy feel of your laundry without the use of chemical-laden softeners.

Please note that the ecoegg Dryer Eggs are not compatible with Hotpoint Aquarius tumble dryers. Before use, ensure compatibility with your appliance to enjoy the benefits of fragrance-free laundry with the ecoegg Dryer Eggs.