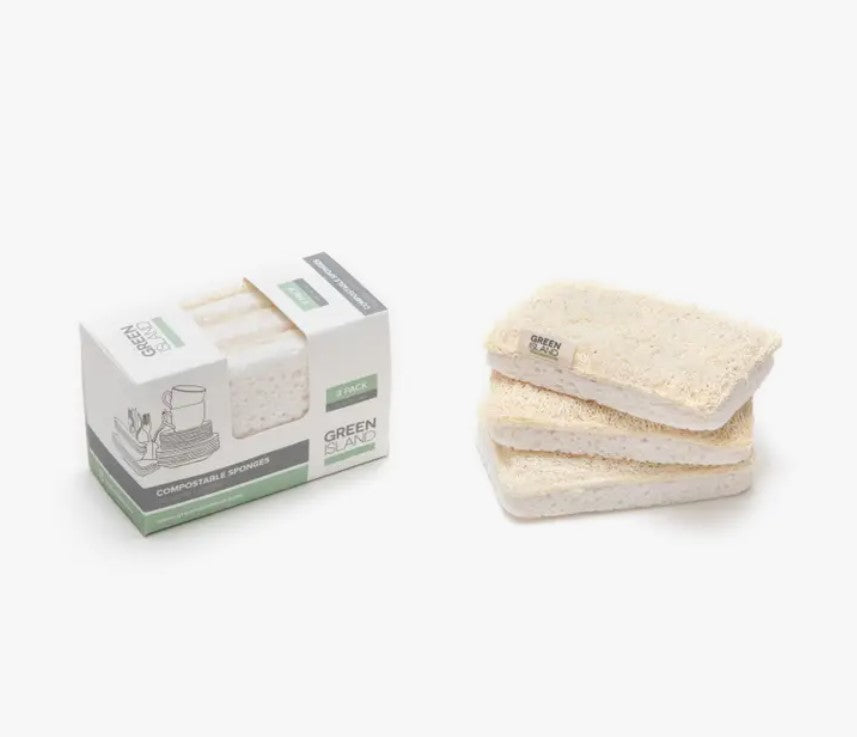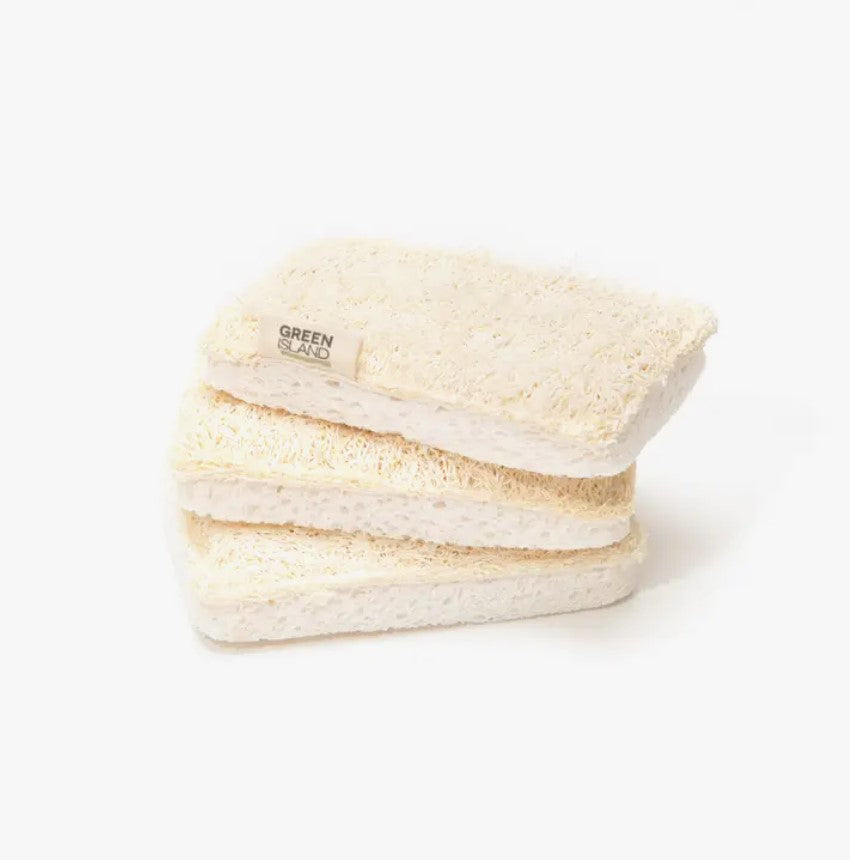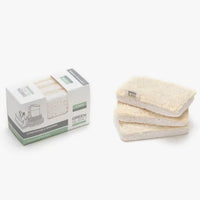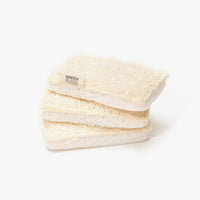 Compostable Sponges Pack of 3
Introducing our revolutionary Compostable Sponges, the eco-friendly alternative to traditional household sponges that contain plastic. Did you know that these everyday cleaning essentials contribute to plastic waste?
Our compostable sponges are thoughtfully crafted from super absorbent cellulose plant fiber, providing excellent cleaning power while being gentle on surfaces. The top layer features a natural loofah texture, perfect for tackling tough stains and grime in kitchens and bathrooms.
What sets our compostable sponges apart is their sustainable lifecycle. When it's time to dispose of them, simply toss them into your home compost. They will naturally break down, returning to the earth without leaving any harmful residue behind. By choosing our compostable sponges, you are actively reducing your ecological footprint and contributing to a healthier planet.
We care deeply about the environment, which is why we go the extra mile to ensure our products are packaged responsibly. Your order will arrive in one of our compostable mailers or recyclable packaging, minimizing waste and promoting a circular economy.
In addition, we are committed to reforestation efforts. For every order placed, we proudly plant a tree, making a positive impact on the environment and preserving our precious ecosystems.
Experience the joy of guilt-free cleaning with our Compostable Sponges. This pack of three sponges, measuring 11cm x 7cm each, is the perfect addition to your eco-friendly home. Embrace sustainability, choose plastic-free, vegan, and compostable products that align with your values. Together, we can make a difference, one sponge at a time.