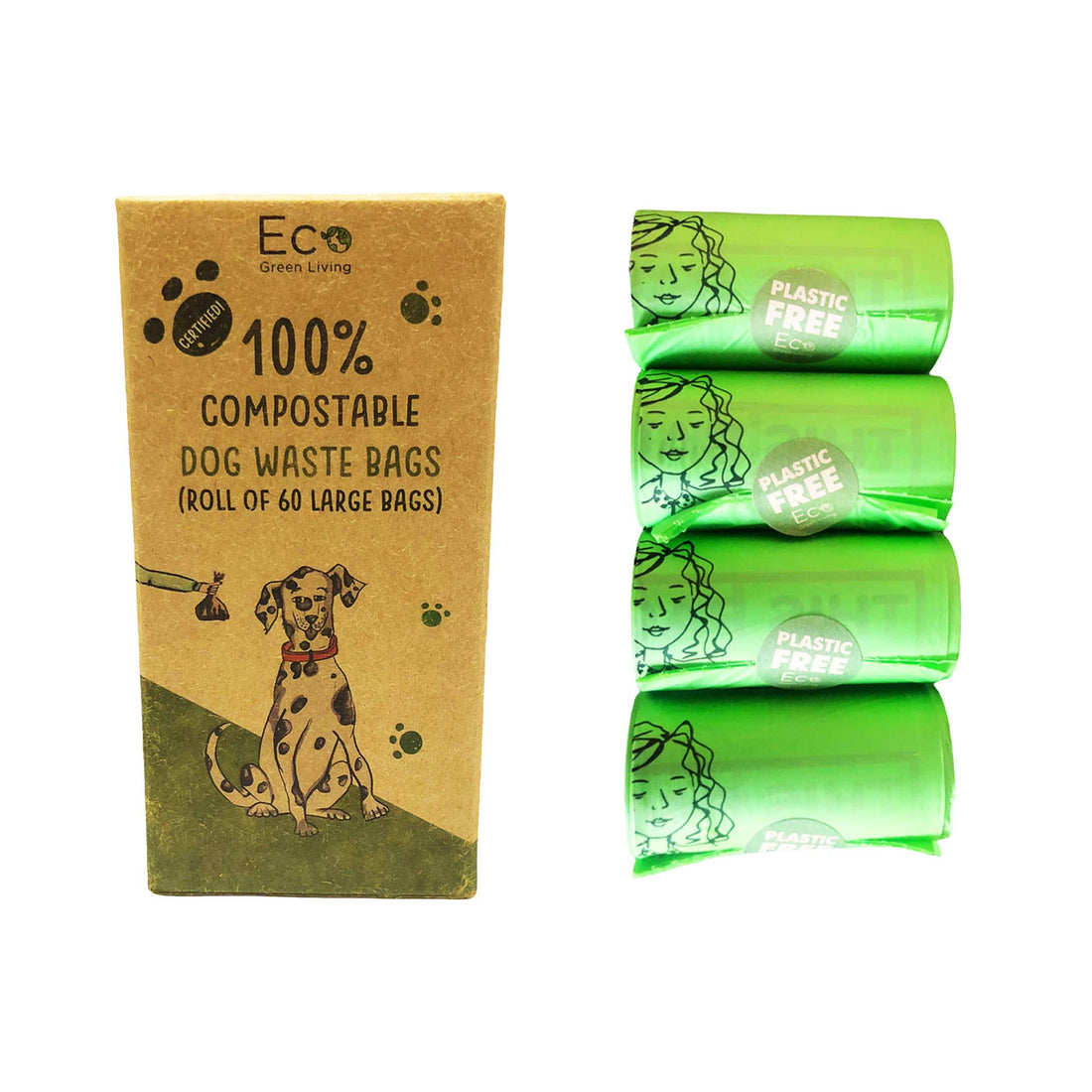 Compostable Dog Waste Bags - 60 Large Bags
Introducing Our Eco-Friendly Dog Waste Bags - A Responsible Choice for You and the Planet!

Experience convenience like never before with our dog waste bags, thoughtfully designed with easy-to-carry handles for hassle-free outings. Their exceptional strength, 20% stronger than competitor bags, guarantees reliable performance, while their water-resistant and leak-proof construction ensures mess-free disposal.

For pet owners with larger furry companions, our bags are generously sized to handle even the biggest waste, keeping your surroundings clean and hygienic. Embrace the eco-safe and environmentally-friendly choice, as our dog bags are crafted from 100% natural and renewable resources.

Certified to both the European Standard EN 13432 and the US Standard ASTM D6400, rest assured, these bags contain absolutely no plastic and are 100% compostable. As you prioritize sustainability, make a positive impact on the environment with each use.

Choose our Eco-Friendly Dog Waste Bags today and let your actions reflect your commitment to a cleaner, greener world. Together, we can make a difference - one bag at a time. Join the movement and make responsible pet care a part of your eco-conscious lifestyle.