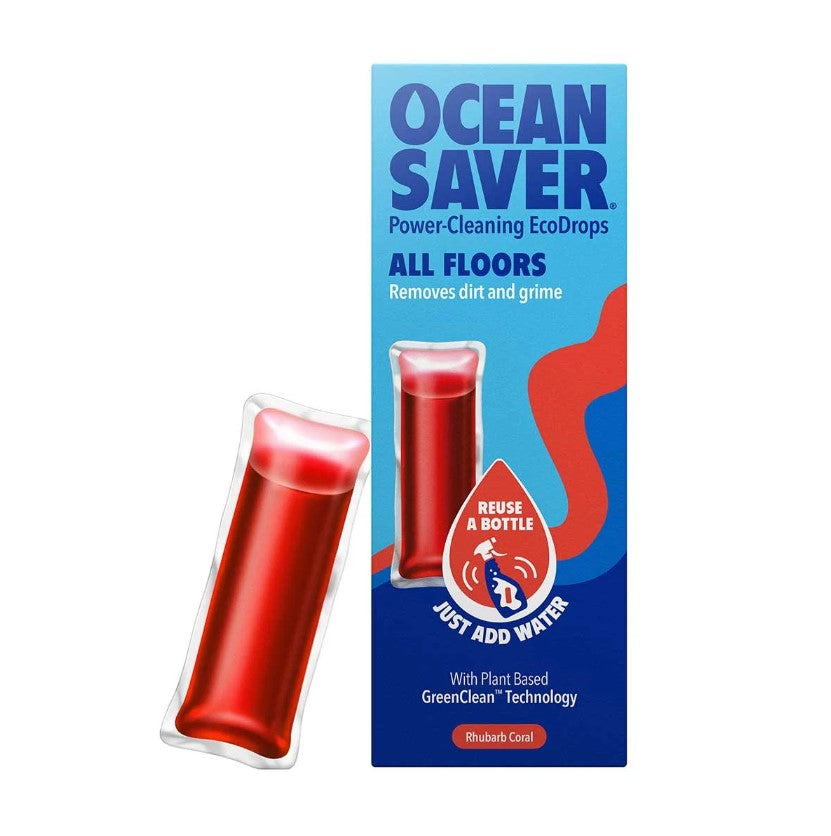 Cleaning Drop All Purpose Floor – Rhubarb Coral
1 Pod/drop per pack
Achieve spotless floors with the Rhubarb All-Purpose Floor EcoDrop™. This eco-friendly, pet-friendly, and plant-based cleaner removes spills and stains, leaving a fresh rhubarb scent. It's a perfect replacement for your current floor cleaner.
These zero-waste cleaner refills are vegan, palm oil-free, and plastic-free, making them biodegradable and lightweight. They contain 90% less water than supermarket alternatives, reducing carbon emissions. Simply add the refill pod to warm water (500ml-750ml), shake, and get a strong, eco-friendly cleaner that works well in both hard and soft water. The pods can be added to your existing spray bottles after proper cleaning. They biodegrade into carbon dioxide and water.
For a hassle-free, nature-friendly cleaning solution, try these water-soluble sachets. Drop one into an empty bottle, fill with water, shake, and enjoy an environmentally friendly spray.
Protect your home from bacteria and the ocean from plastic waste with this sustainable option.
Packaging: Recyclable cardboard box.