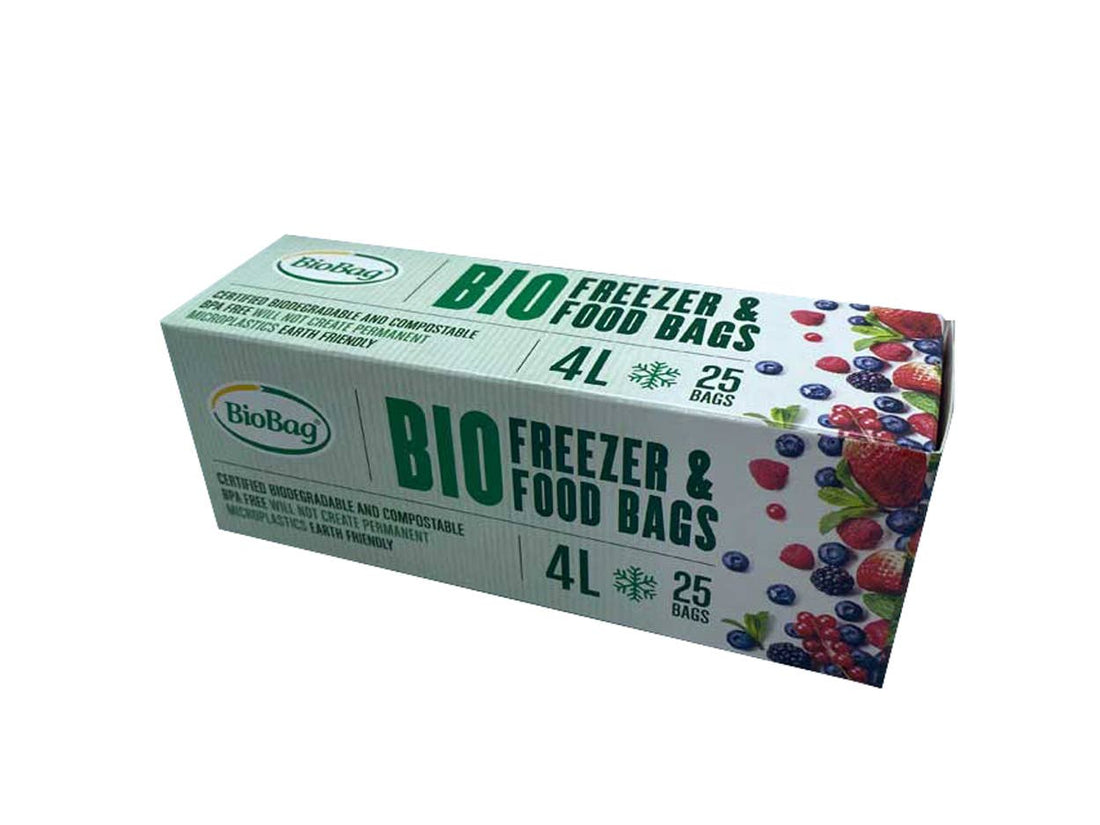 4L Biodegradable Food & Freezer Bags - 25 bags
Introducing our 4 Litre Food and Freezer Bags – The Ultimate Compostable Solution!

Elevate your eco-conscious lifestyle with our 100% compostable food and freezer bags. Each pack contains 25 bags, meticulously crafted to offer you an ideal size of 240mm x 400mm – perfect for various food storage needs.

Committed to sustainability, our bags are made from entirely natural plant-based and renewable resources. Rest assured, you're making a choice that reduces your environmental impact.

After use, simply compost these bags in your organic composting bin, where they will break down completely without leaving any harmful residue behind. Embrace the simplicity of composting with confidence.

Designed for your convenience, our compostable bags feature practical tie-handles, making sealing and handling a breeze. Say goodbye to single-use plastics and welcome a greener, more responsible option for your food storage needs.

Join the movement toward a cleaner, greener future with our 4 Litre Food and Freezer Bags. Make the change to compostable, and together, let's create a world where sustainability and practicality go hand in hand.