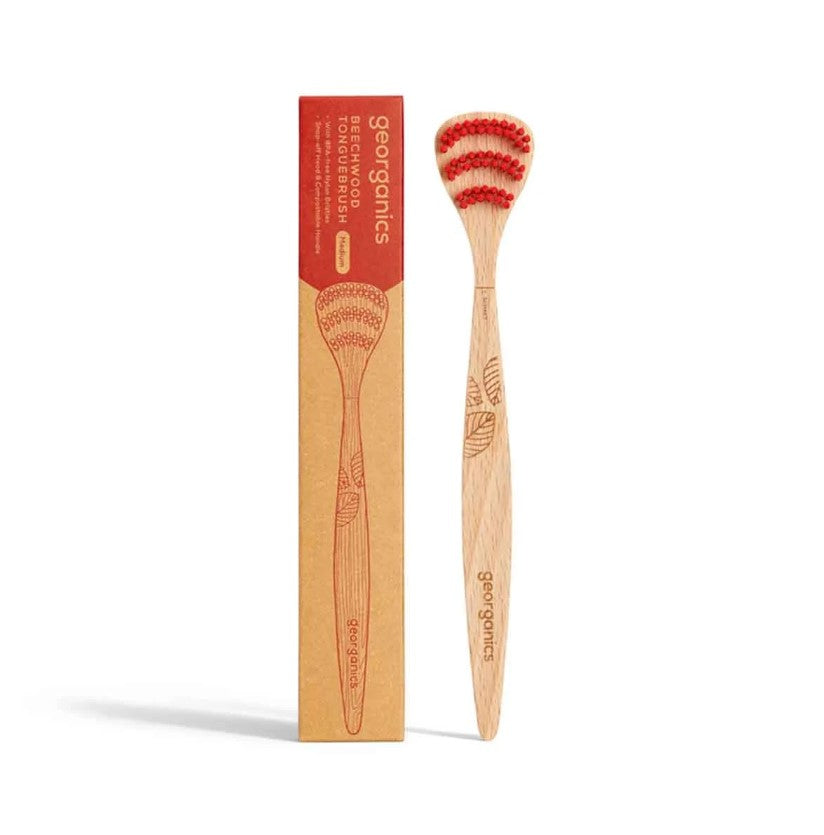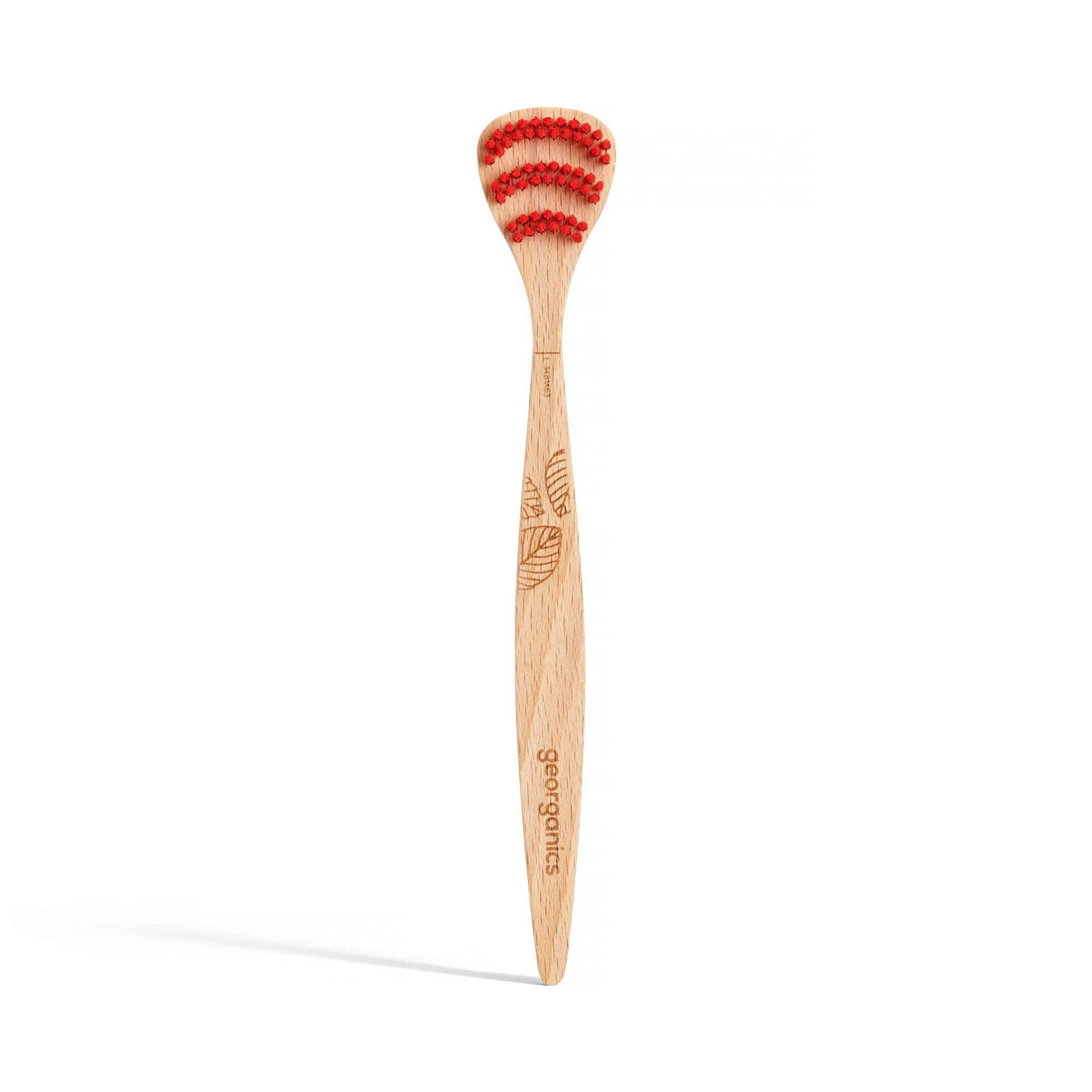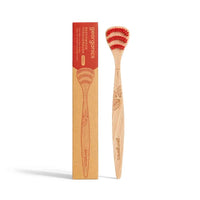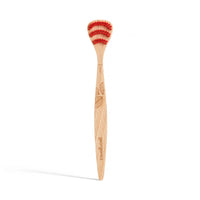 A BPA-free tongue brush designed to clean the surface of the tongue, reducing bacteria and preventing bad breath. Tongue brushing can help remove debris that builds up on the uneven surface of the tongue to improve overall oral health. Every tree cut down is re-planted and excess material is used to heat up the factory. These medium BPA-free bristles are recyclable through our Zero-to-Landfill scheme and the handle is compostable. Made in Switzerland.
• Helps removing bacteria from the tongue
• Designed to tackle bad breath
• Snap off head & compostable handle
• Entirely Sustainable Packaging
Brush from the back to the tip of your tongue, without applying much pressure downwards but instead scraping gently. Repeat this stroke until the tongue appears clean. Rinse the bristles well after each use. Replace around every 6 months.