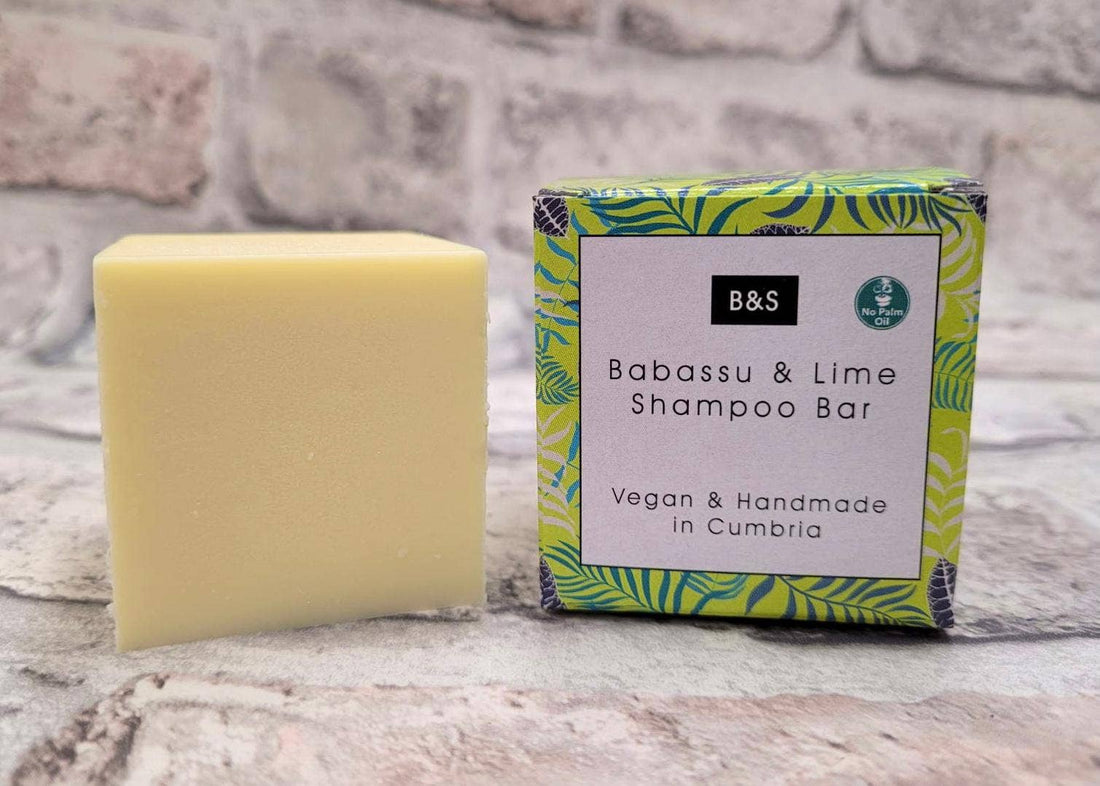 Babassu & lime shampoo bar - 130g
Experience the Beauty of Healthy Hair with Our Luxurious Babassu and Jojoba Shampoo Bar

Introducing a haircare revolution that transforms your routine into an indulgent experience – our remarkable Solid Shampoo Bar is your gateway to beautifully repaired and softened hair. Enriched with the power of Babassu oil and the luxury of Jojoba oil, this bar offers a touch of opulence that's perfect for promoting a vibrant, lustrous mane. Fragranced with the invigorating essence of Lime essential oil, it's a treat for all hair types.

Our Shampoo Bar is a testament to the art of natural beauty. Crafted using the cold process soap making technique, this solid marvel is a masterpiece of haircare. Free from preservatives and SLS, it's a celebration of purity and quality, harnessed from nature's bounty.

Babassu oil takes center stage, infusing your hair with the goodness of repair and softness. Jojoba oil adds a touch of indulgence, promoting healthy, shiny locks that radiate vitality. The refreshing aroma of Lime essential oil is the perfect finishing touch, transforming your shower into a rejuvenating experience for the senses.

Embrace a product that not only cares for your hair but respects your values too. Our Solid Shampoo Bar is suitable for vegans, and our commitment to a cruelty-free approach means it's never tested on animals. Say goodbye to the world of commercial shampoos and embrace the beauty of natural alternatives.

Elevate your haircare routine to new heights with our luxurious Babassu and Jojoba Shampoo Bar. Immerse yourself in the transformation as your hair becomes a canvas of health and radiance, and each wash becomes a moment of indulgence. Your path to stunning, revitalized hair begins here – are you ready to embrace the journey?