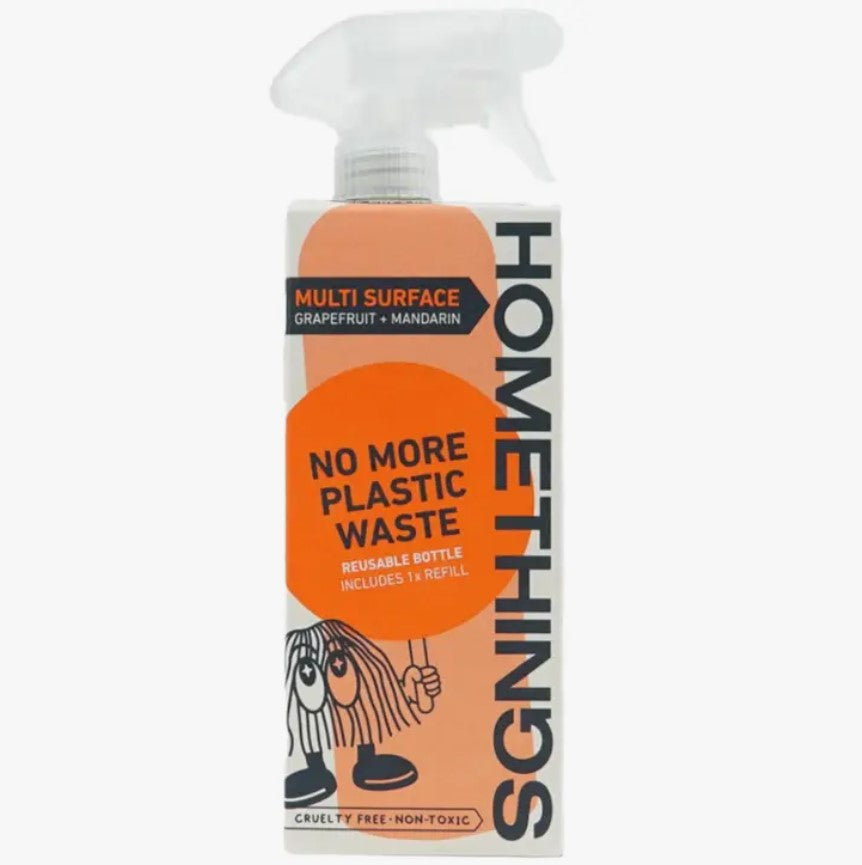 All Purpose Eco Cleaning Spray Starter Pack
Introducing our All Purpose Eco Cleaning Spray Starter Pack—an innovative solution to revolutionize your cleaning routine while reducing plastic waste. It's time to clean up cleaning with Allthings.
Did you know that most cleaning sprays are predominantly water packaged in single-use plastic? Even those labeled as "eco-friendly." At Allthings, we believe in finding a better method. That's why we've created powerful eco-cleaning tabs that you simply dissolve in tap water at home. No more shipping water or contributing to plastic pollution.
Our Allthings All Purpose Eco Cleaning Spray Starter Pack is designed to make your cleaning experience sustainable and effective. Say goodbye to single-use plastic, nasty ingredients, and hello to a cleaner home and planet.
Our all-purpose cleaning spray is suitable for use on a wide range of surfaces, including stainless steel, tiles, laminates, stone, marble, granite, sealed wood, and quartz. With its versatile nature, you can rely on Allthings to tackle various cleaning tasks throughout your home.
When you purchase our All Purpose Eco Cleaning Spray Starter Pack, you receive a refillable bottle made from 100% post-consumer-recycled plastic, ensuring that we are giving waste a second life. The pack also includes a 4.5g eco-cleaning spray refill tablet, giving you everything you need to get started on your eco-friendly cleaning journey.
To enhance your cleaning experience, our Allthings All Purpose Eco Cleaning Spray features a delightful Grapefruit & Mandarin scent. We're proud to be cruelty-free international certified and approved by the Vegan Society, reflecting our commitment to animal welfare and ethical practices.