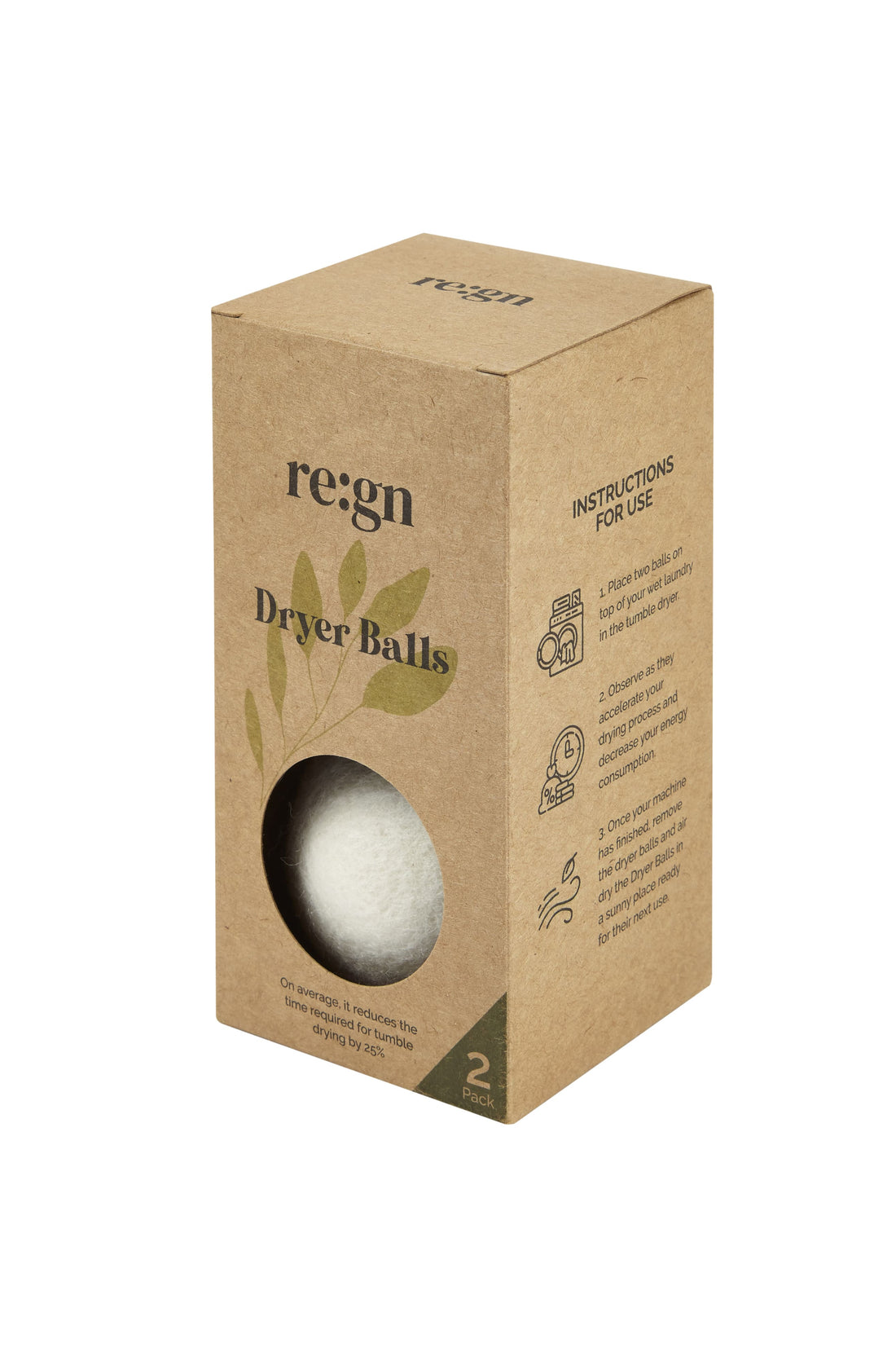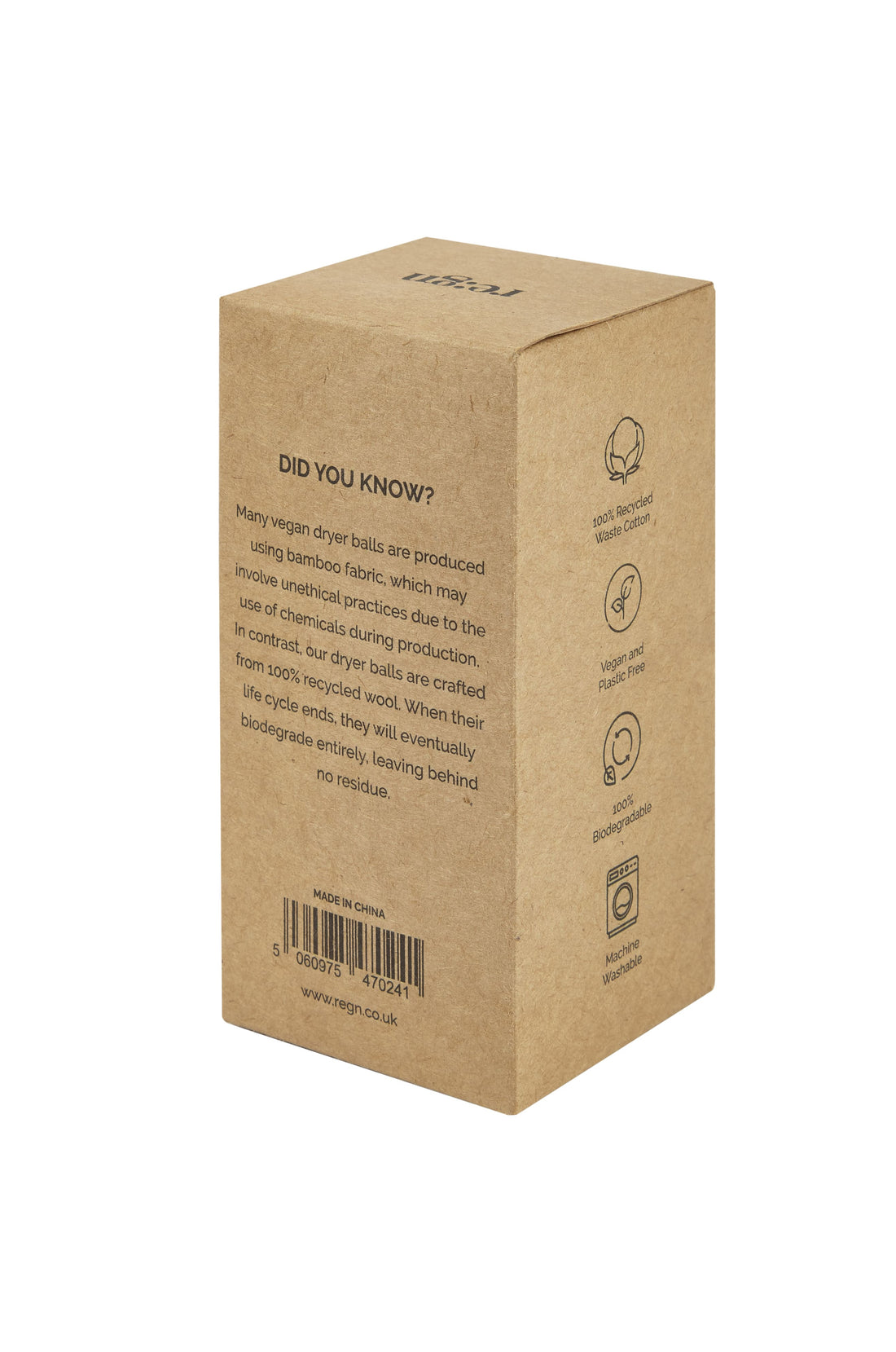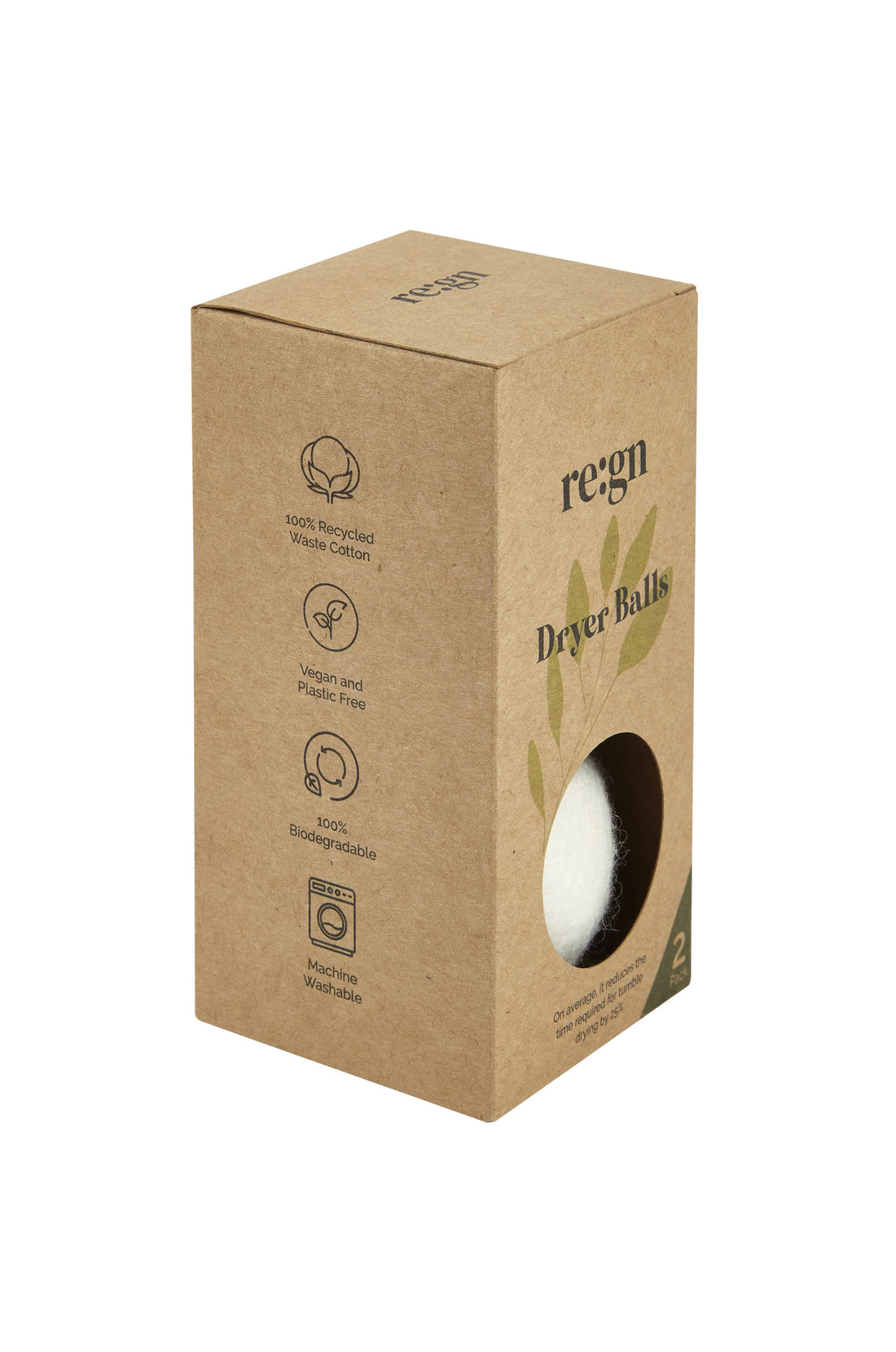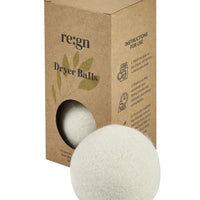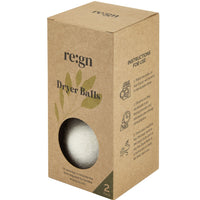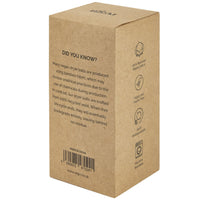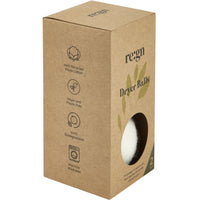 Organic Wool Dryer Balls - Pack of 2
Re:gn's 100% Plastic Free Dryer Balls are made from organic recycled Wool and filled with 100% Recycled Wool and will significantly reduce your drying times. They work by increasing the airflow inside your tumble dryer machine, as well as by absorbing excess moisture. This shortens the required drying time, saving you time and energy.
Re:gn Dryer Balls help to separate thicker items in the machine to reduce wrinkles and help the clothes to dry more evenly.
Re:gn Dryer Balls are all-natural with no added fillers, chemicals or synthetics.
They are perfect for babies and other family members with sensitive skin or allergies.
Place two Dryer Balls in your tumble dryer machine in with your wet laundry and use the machine as normal.
Once your machine has finished, remove the dryer balls and air dry the Dryer Balls in a sunny place ready for their next use.
The Dryer Balls are soft and so will not damage your machine and will not make loud noises when in use, unlike some plastic alternatives may do.
Your Re:gn Balls should last for years so the environmental and financial savings will quickly add up!
Amazing!
Love them and will defo order more now :-)