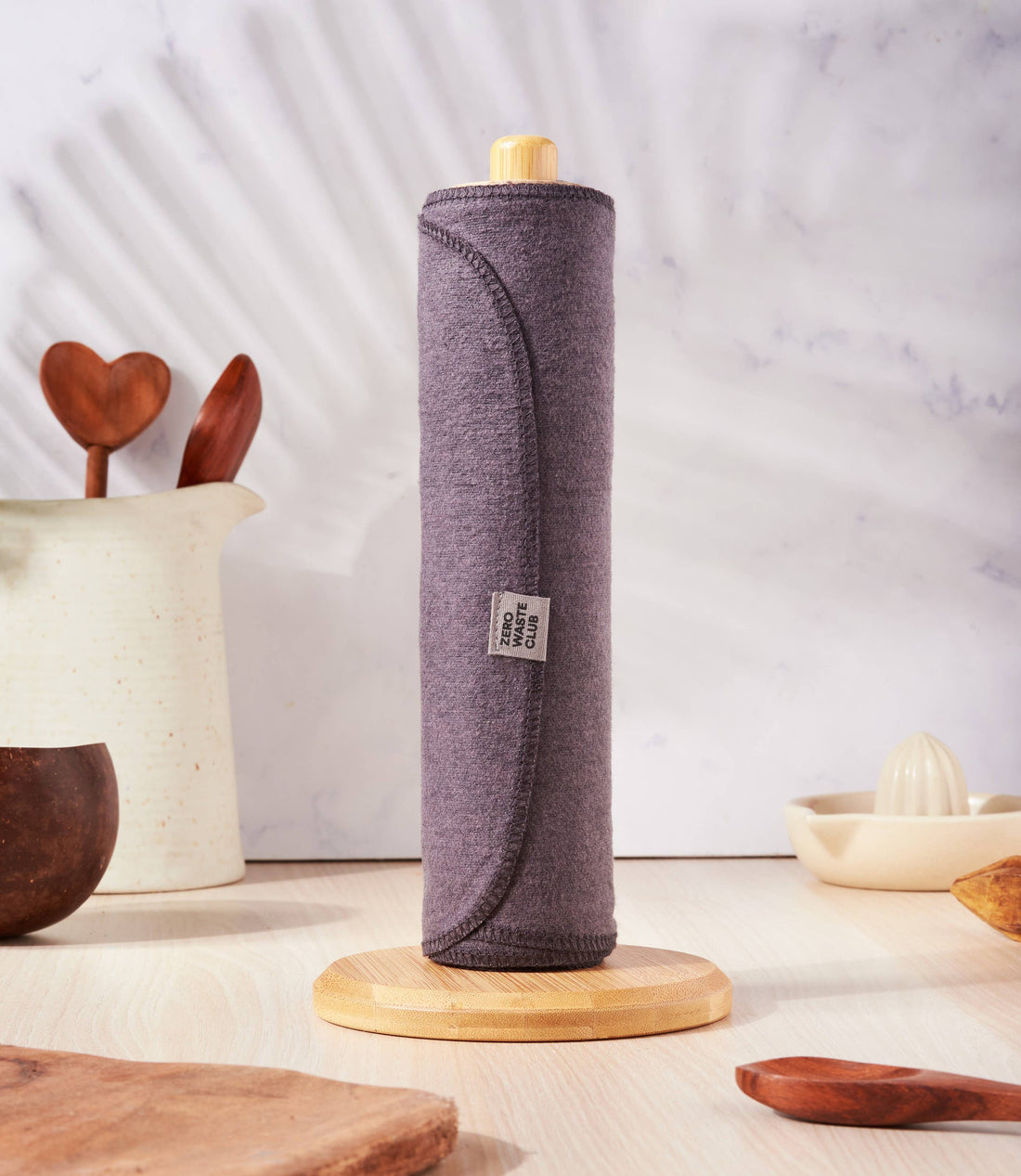 Reusable Kitchen Roll - Pack of 7 - Grey
Introducing Our 100% Organic Cotton Reusable Kitchen Roll: A Sustainable Marvel for Your Home
Discover the ultimate solution for embracing an eco-conscious lifestyle with our 100% Organic Cotton Reusable Kitchen Roll. Say goodbye to wasteful single-use paper towels and welcome a revolutionary alternative that combines functionality, durability, and environmental responsibility.
🌿 Pure Organic Goodness: Crafted from premium organic cotton, each sheet embodies our commitment to both your home and the planet. Experience the unparalleled softness and strength of organic fibers as you effortlessly tackle spills, wipe surfaces, and maintain a pristine living environment.
🌱 Vegan and Plastic-Free: Align your choices with your values. Our reusable kitchen roll is thoughtfully designed to be 100% vegan and completely free from plastic materials. It's a small change that speaks volumes for a cleaner Earth.
♻️ Gentle on Earth, Swift to Biodegrade: Choose sustainability without compromising performance. These sheets are not only reusable but also entirely biodegradable, ensuring that your responsible choices reverberate positively through nature.
🍃 Naturally Tinted: Infused with the richness of nature, our kitchen roll features an elegant olive green hue achieved using only natural dyes. It's a testament to our dedication to both aesthetics and the environment.
🧼 Easy Maintenance, Endless Use: After a quick use, a simple wash with soap and water revitalizes these sheets, readying them for their next mission. For a more thorough cleanse, pop them into your washing machine, and they emerge like new.
🌳 Planting the Future: With every pack you purchase, a tree finds its roots in the earth. Join us in this green initiative, contributing to reforestation efforts with every sustainable choice you make.
🧵 Crafted for Durability: The edges of each sheet are meticulously sewn, enhancing their longevity and preventing fraying. Built to withstand countless uses, they embody the essence of quality and endurance.
🚿 Prewashed for Your Convenience: To save you time and ensure a perfect fit, our sheets are prewashed to prevent any undesirable shrinkage. You can trust that each sheet will maintain its size and utility.
💧 Unparalleled Absorption: Experience the sheer power of absorption as our sheets effortlessly manage spills and messes. Their super absorbent nature ensures every task is met with ease.
Dimensions:
Each Towel: 26cm x 24cm (10.2" x 9.4")
Make a resounding statement for sustainability in your home. Elevate your daily routines with our 100% Organic Cotton Reusable Kitchen Roll and take the first step towards a greener, cleaner future. Wash, reuse, and be the change.