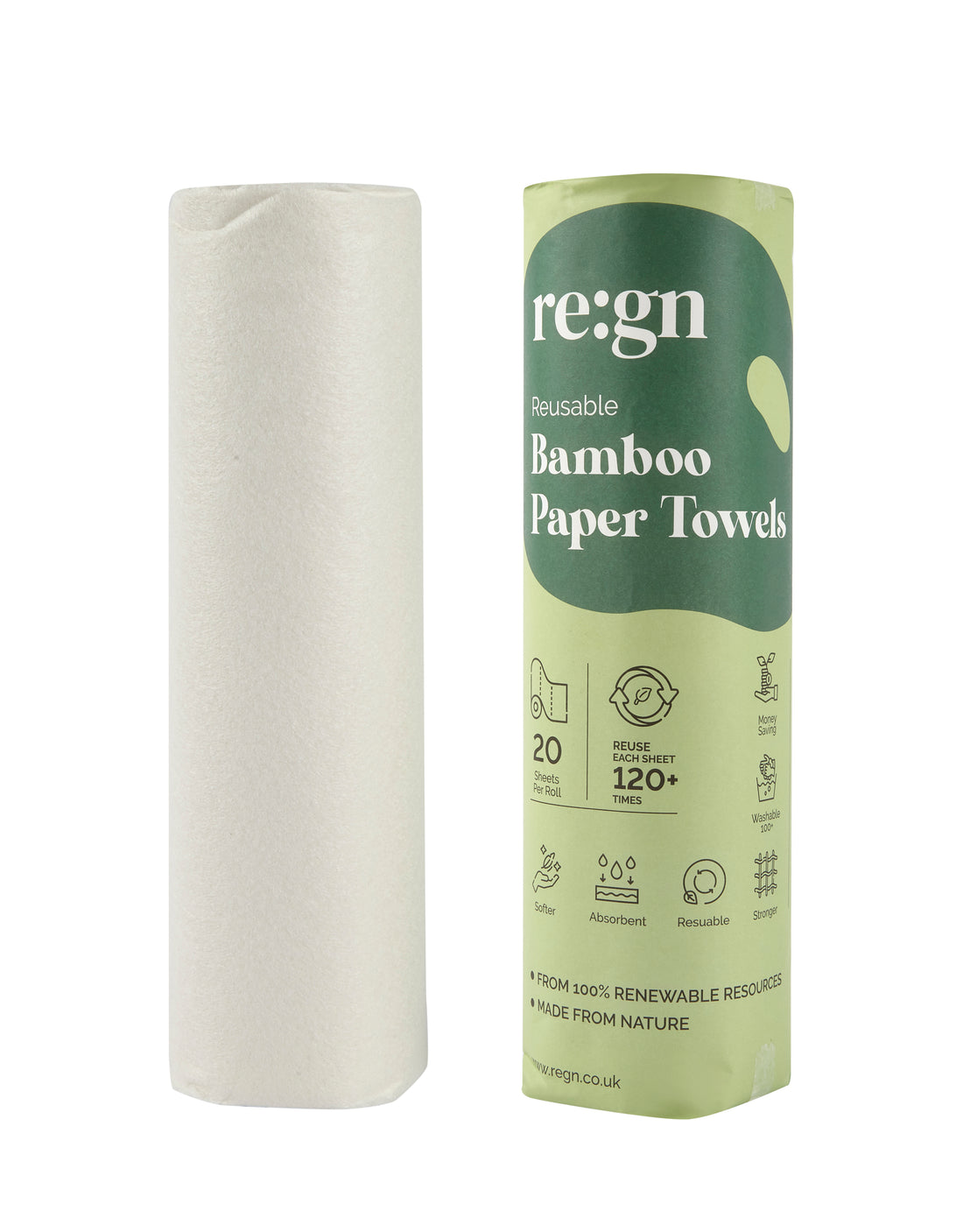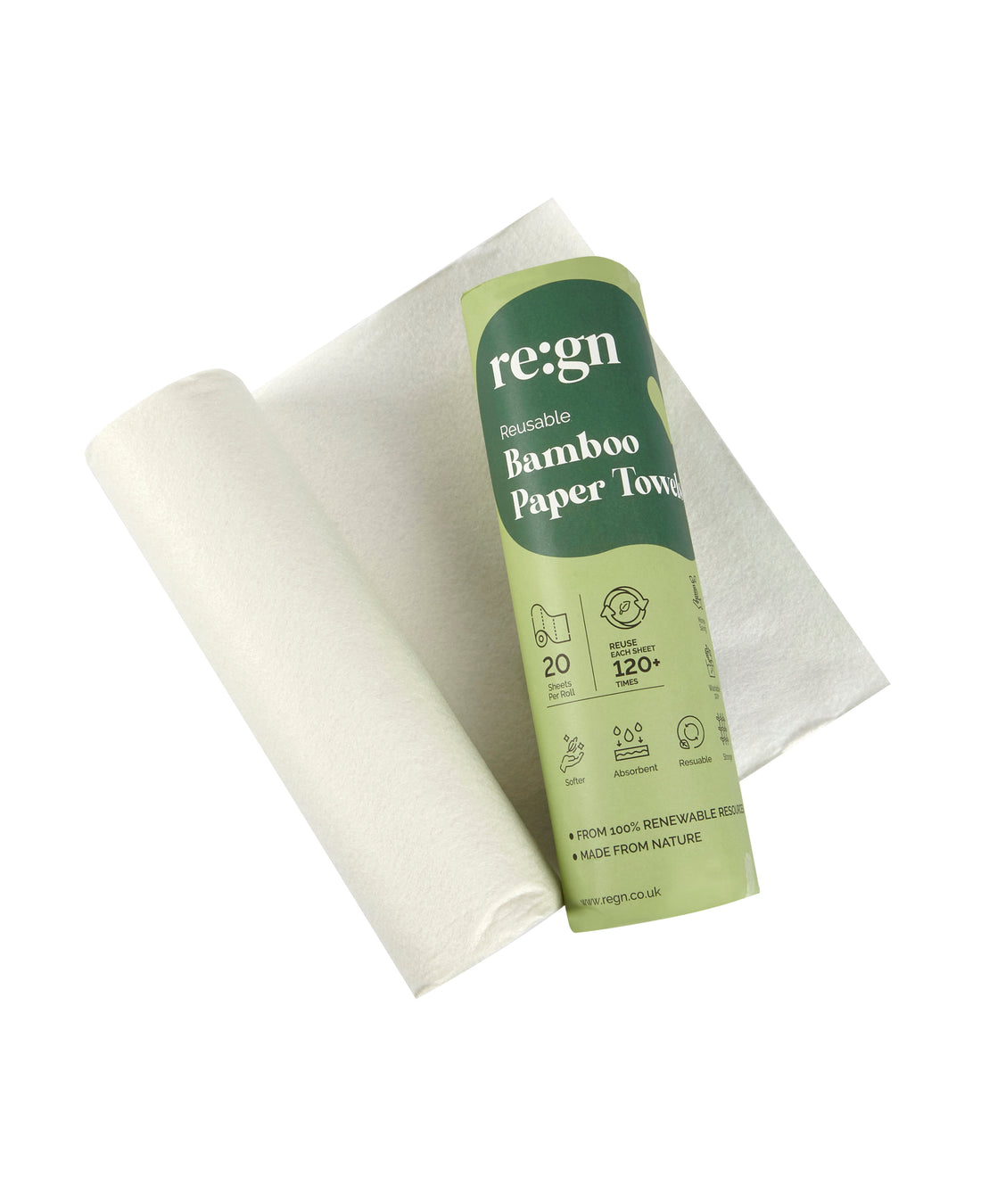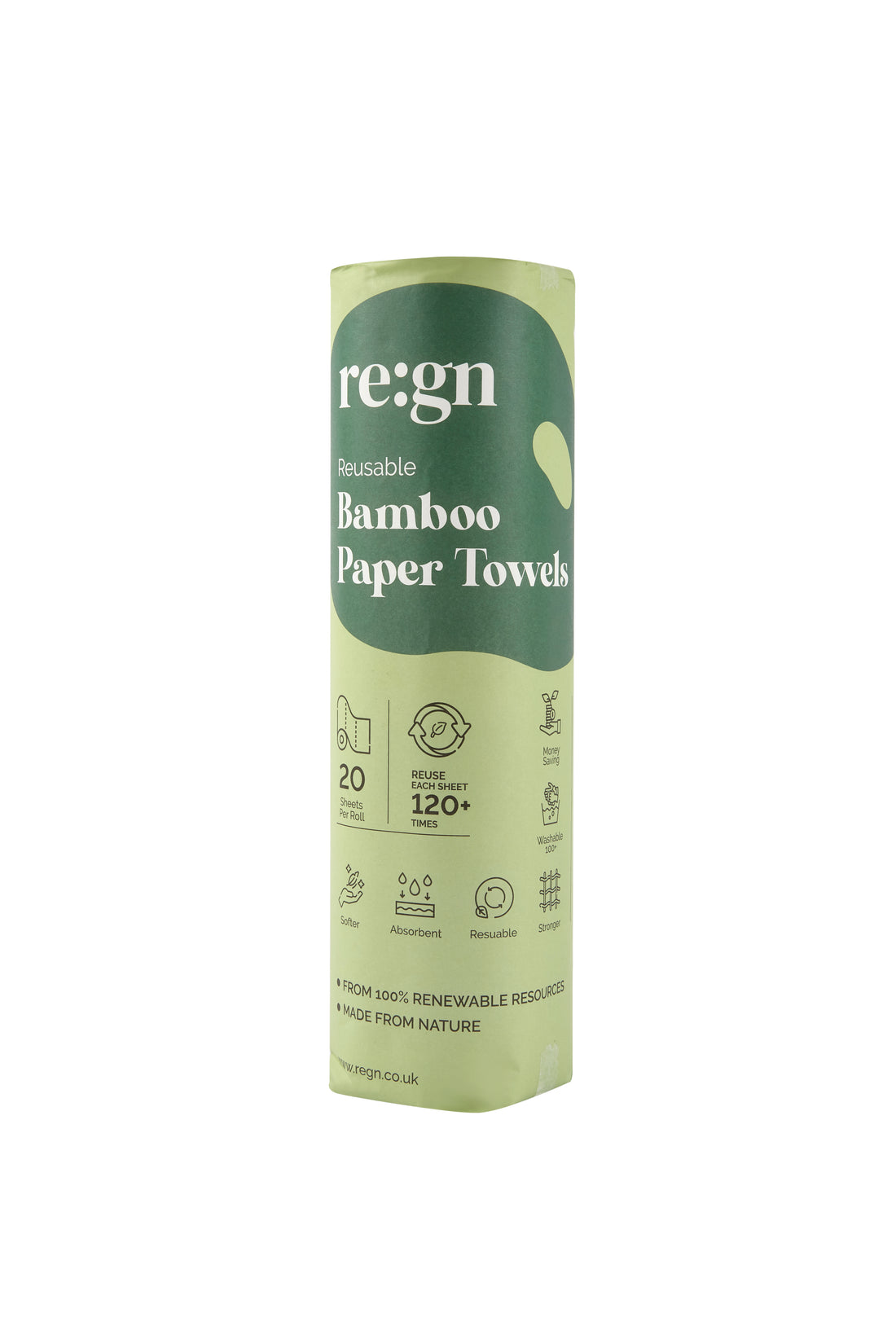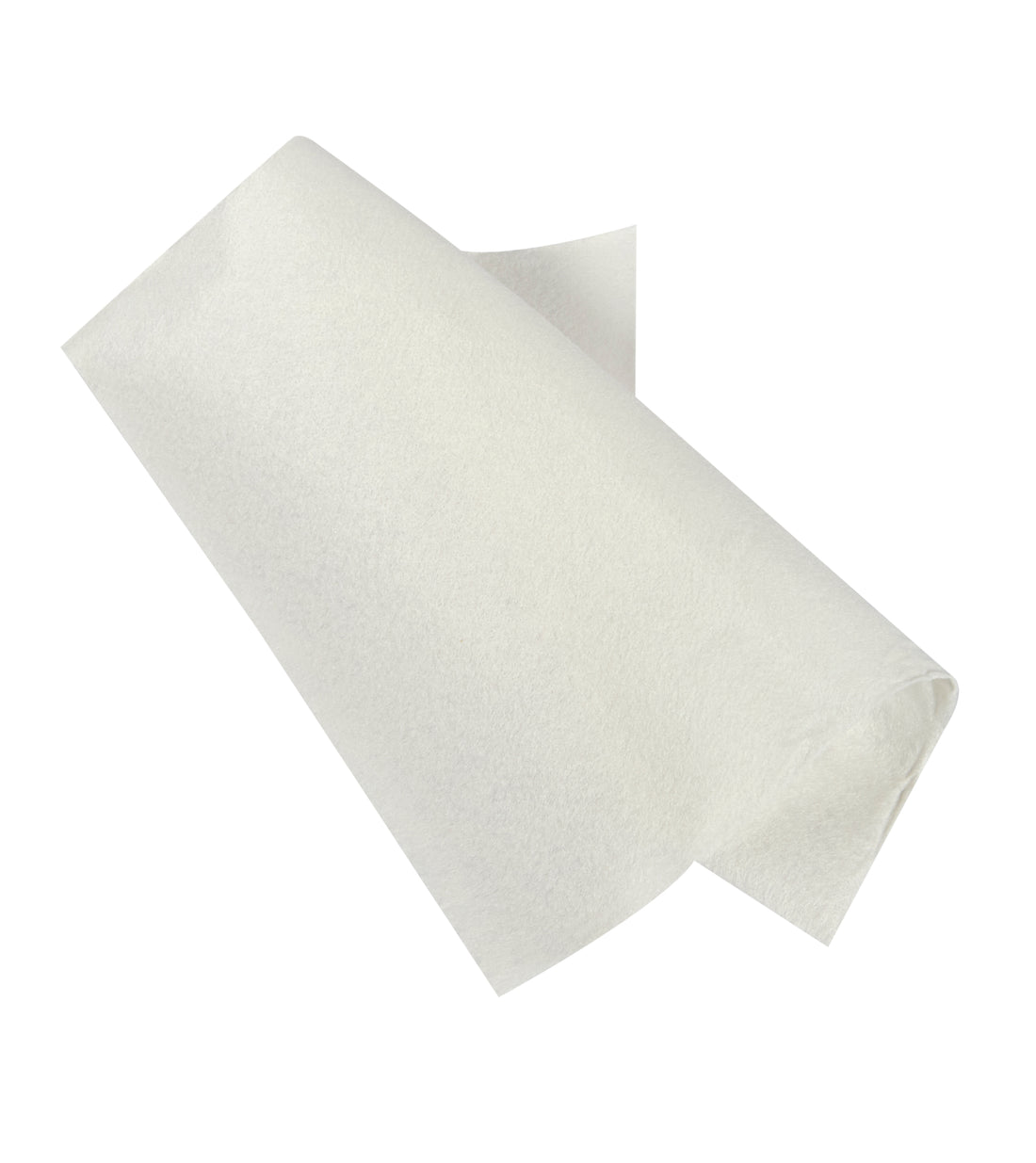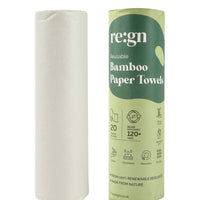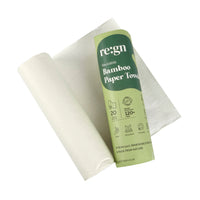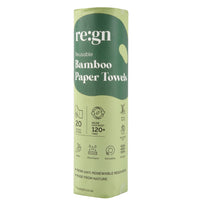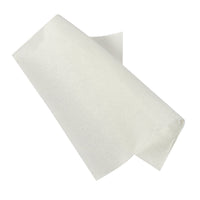 Reusable Bamboo Kitchen Roll
Introducing re:gn's Bamboo Towels - Your Sustainable Kitchen Companion!
Say goodbye to wasteful single-use products and embrace the eco-friendly alternative of re:gn's bamboo towels. Made from nature, these reusable towels are here to revolutionize your kitchen routine!
Unlike ordinary kitchen rolls that end up in the trash after a single use, our bamboo towels are designed to be washed and used again and again. Simply toss them in your washing machine, set the temperature to 40 degrees or below, and let them come out fresh and ready for more action. The best part? Each sheet can be washed up to 85 times, and with every wash, they become even softer, making them a joy to use every time.
Each roll of re:gn's bamboo towels contains 20 sheets, providing you with long-lasting value and convenience. And here's where the real magic happens - each sheet can be used over 120 times! That means you'll significantly reduce your household waste while enjoying the practicality of a reusable towel. In fact, using our bamboo towels is equivalent to using 65 disposable rolls, making a tangible impact on reducing deforestation and waste.
It's time to make the switch and experience the benefits of re:gn's bamboo towels for yourself. Say goodbye to single-use products and hello to a reusable, sustainable, and ethically-made kitchen essential that checks all the boxes. Join us in embracing a greener lifestyle today!
Bamboo kitchen roll
I use these everyday with my two small children at every meal so I was using so much kitchen roll. These reusable ones are so durable and much much easier to use. I throw them straight in the wash and they come out ready to use again. It's so easy, cheaper and much better for the environment!