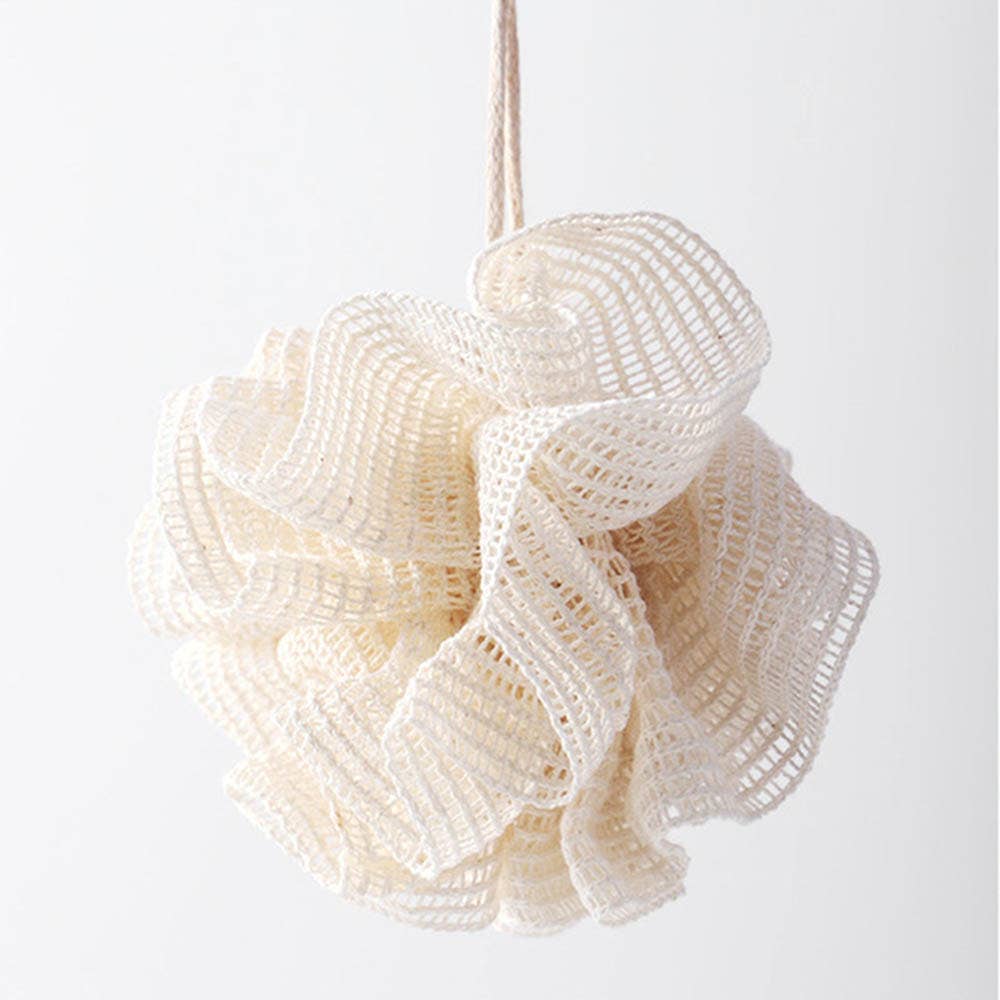 Introducing the Organic Cotton Mesh Soap Saver Shower Pouf!
Experience the ultimate innovation in shower poufs with our world's first soap saver shower pouf. Designed with organic mesh ruffles and a mini soap saver bag, this revolutionary pouf takes your bathing routine to the next level!
Crafted from premium organic cotton mesh, this pouf is proudly plastic-free, making it an ideal addition to your eco-friendly bathroom. Its versatile design allows for multiple uses, whether in the shower to extend the life of your bar soap or in the kitchen for dishwashing.
The soap saver bag features a convenient drawstring, keeping your soap securely in place while providing maximum lather and longevity. With 100% unbleached organic cotton mesh, this pouf is a game-changer loved by the PWTW HQ team.
Rest assured, this shower pouf is certified organic cotton, guaranteeing the highest quality and sustainability. Say goodbye to plastic waste and embrace a more conscious bathing experience.
But that's not all! We also offer a sisal shower puff, crafted entirely from natural fibers. It's the perfect addition to your plastic-free bathroom routine. Simply rub your favorite soap onto the shower puff and let its gentle scrubbing action remove dead skin, leaving you with a clean and refreshed feeling.
This sisal shower puff is not only effective but also stain and mold-resistant. Its absorbent nature allows for quick drying, maintaining its shape and quality. Plus, it can be washed again and again at high temperatures for long-lasting use.
Using our sisal shower puff is a breeze. Rinse it thoroughly before first use, and then in the shower or bath, use it on damp skin with soap or gel in a gentle circular motion. Watch as it cleanses, freshens, exfoliates, and invigorates your skin.
To keep your shower puff fresh between uses, simply rinse it and squeeze out any excess water, then hang it to dry using the convenient cotton string loop. If desired, you can occasionally wash it in the machine or by hand.
With dimensions of approximately 12cm x 7.6cm, this sisal shower puff offers the perfect size for comfortable and effective use.
Upgrade your bathing routine with our Organic Cotton Mesh Soap Saver Shower Pouf and the natural wonders of our sisal shower puff. Embrace sustainability, cleanliness, and a plastic-free lifestyle today!