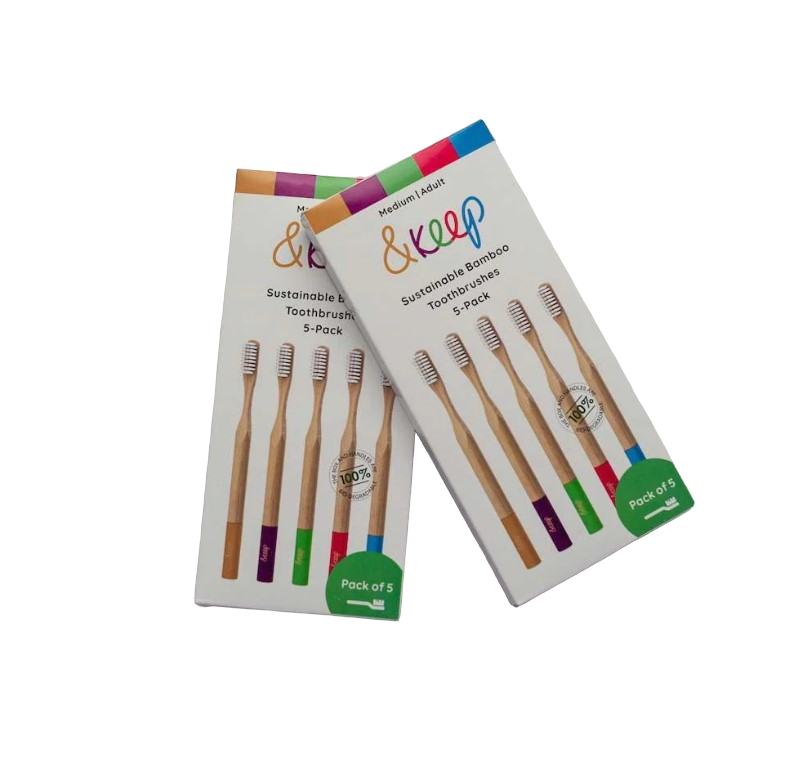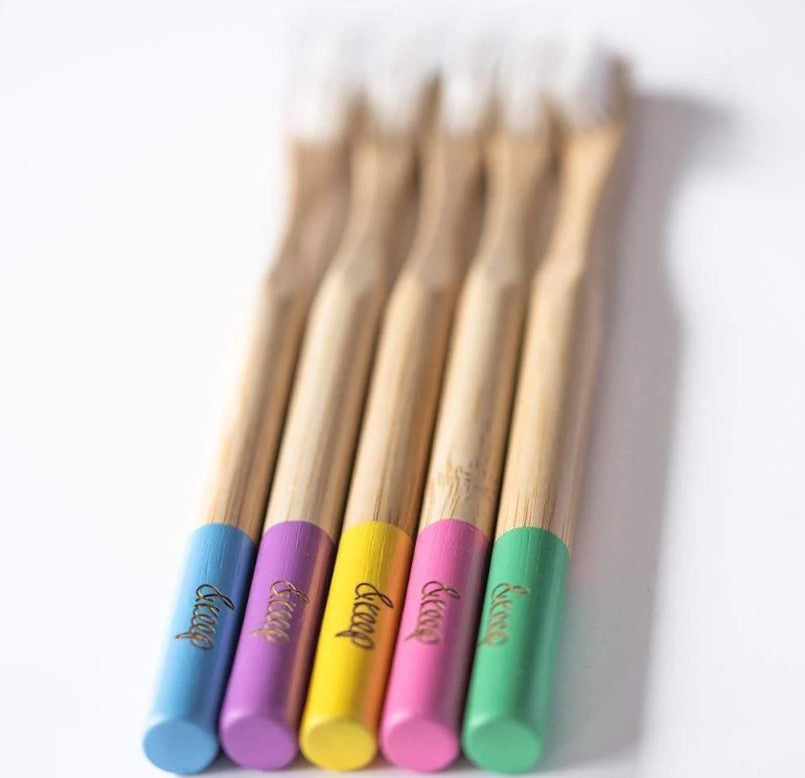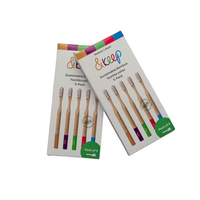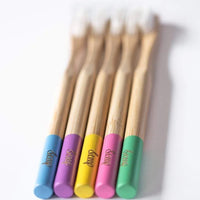 Pack of 5 Adult Bamboo Toothbrushes by &Keep
Add some color to your sustainable bathroom with our pack of 5 bamboo toothbrushes in rainbow shades! Made from fast-growing, organic bamboo and renewable castor oil bristles, these toothbrushes are eco-friendly and kind to your teeth.

The medium bristles are naturally antibacterial, and the handles are biodegradable. With a cardboard box made from recycled materials, this set is the perfect way to reduce your plastic footprint. Make a small change with a big impact and switch to our sustainable toothbrushes today!