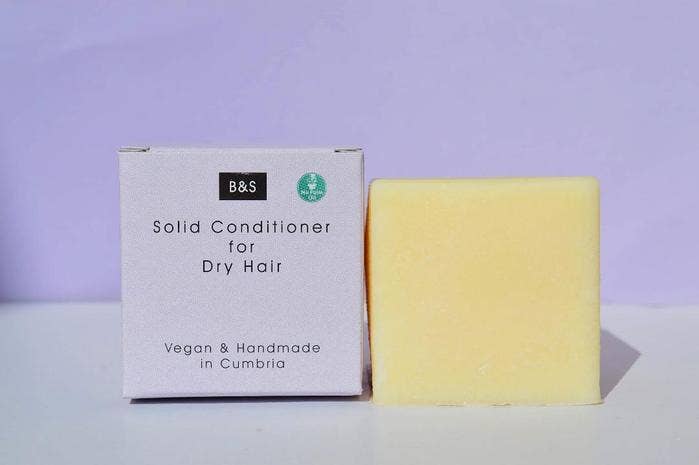 Conditioner bar for dry/damaged hair - 105g
Experience Hair Transformation with Our Lavender Infused Solid Conditioner Bar

Discover the secret to luscious, revitalized hair with our exceptional Solid Conditioner Bar, specially designed for dry and damaged locks. Enriched with the nurturing essence of Lavender oil, this bar is your ticket to a haircare journey that's as luxurious as it is effective.

Lavender oil, a natural wonder renowned for its healing properties, takes center stage in our formula. Immerse yourself in its soothing embrace as it works to promote hair growth, prevent loss, and invigorate scalp circulation. Bid farewell to dryness and itching, as Lavender oil brings balance to your hair's natural oils, leaving you with a scalp that feels harmonized and nourished.

Our Solid Conditioner Bar is a testament to economic brilliance. A small investment goes a long way, as this bar boasts longevity that's unmatched. Embrace an economical choice that doesn't compromise on quality – your hair deserves nothing but the best.

Say goodbye to dry and damaged hair and embrace the transformative power of Lavender oil. Indulge in the luxury of a conditioner bar that goes beyond the ordinary, ensuring your hair flourishes with every use. Your journey to hair perfection begins here – are you ready to experience the magic?