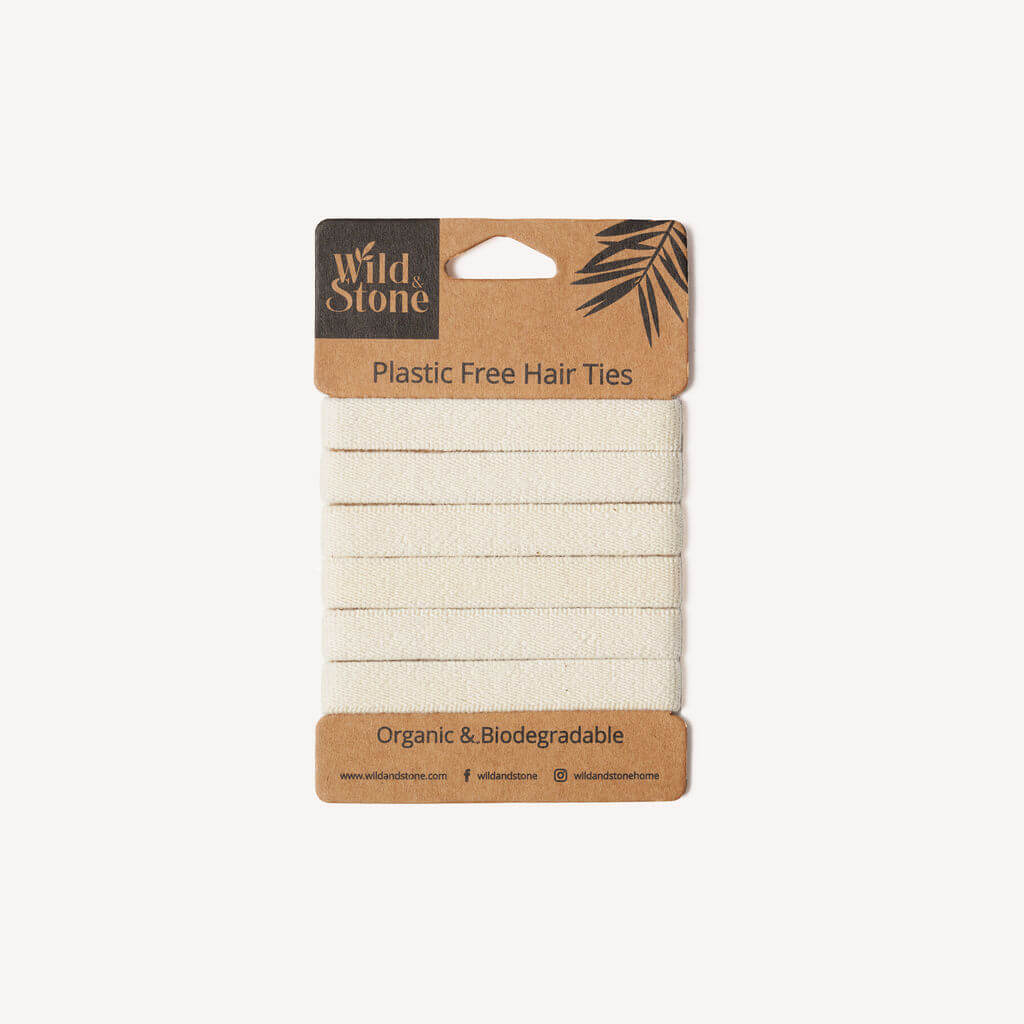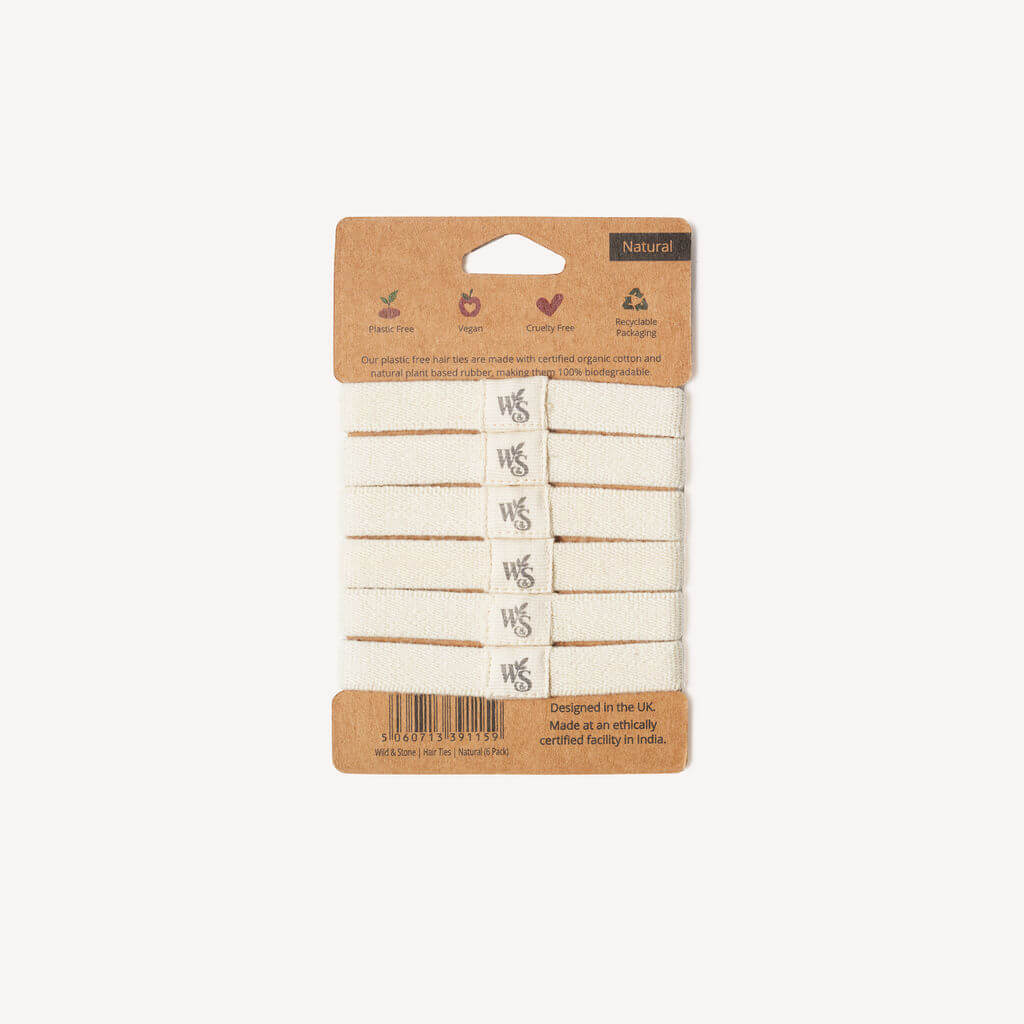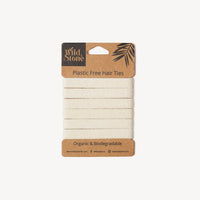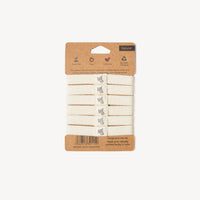 6 Pack Plastic Free Hair Ties – Blonde
Elevate your hair game with Wild & Stone's eco-friendly hair ties, a brilliant 6-pack of hair accessories that's as good for your locks as it is for the planet. Crafted from 100% organic cotton and natural rubber, these sustainable hair ties are the perfect blend of style, functionality, and environmental responsibility.
Our commitment to sustainability shines through in every aspect of our hair ties. Made with organic cotton, they offer a luxuriously soft and gentle touch to your hair, preventing snags and breakage. Natural rubber ensures a firm yet comfortable hold, keeping your hair neatly in place throughout the day.
But what truly sets our hair ties apart is their eco-conscious design. They're completely plastic-free, putting an end to harmful plastic waste that litters our environment. When you choose Wild & Stone's biodegradable hair ties, you're making a conscious decision to reduce your carbon footprint and contribute to a cleaner, greener world.
In addition to their eco-friendly qualities, our hair ties are proudly vegan and cruelty-free. We believe in ethical practices that promote a better future for all living beings. So you can enjoy beautiful hair without compromising your values.
Say hello to vibrant, guilt-free hair styling with Wild & Stone's organic cotton and natural rubber hair ties. Whether you're tying up a casual ponytail, crafting an elegant updo, or simply keeping your hair in check, these hair ties are your eco-conscious accessory of choice. Make the switch to a more sustainable lifestyle and experience the difference today!
- 6 x 100% Organic and Biodegradable Hair Ties per set
- 100% Organic Cotton
- Natural Plant-Based RubberNo Plastic, NO Metal
- 100% Biodegradable
- Recyclable Kraft Packaging
Great for every hair type
The organic cotton is strong enough for thick hair but soft enough not to cause headaches. They are perfect for every hair type, whether you have straight or curly hair, long or short hair, thick or thin hair, these ties are ideal for everyone, they are the only hair elastics you'll ever need!
Protect your locks
The stretchy elastic holds tight for daily use as well as for heavy sports use, the soft cotton leaves no dents or deformations on the hair, designed with no metal to reduce pull on the hair, decreasing breakage and split ends.