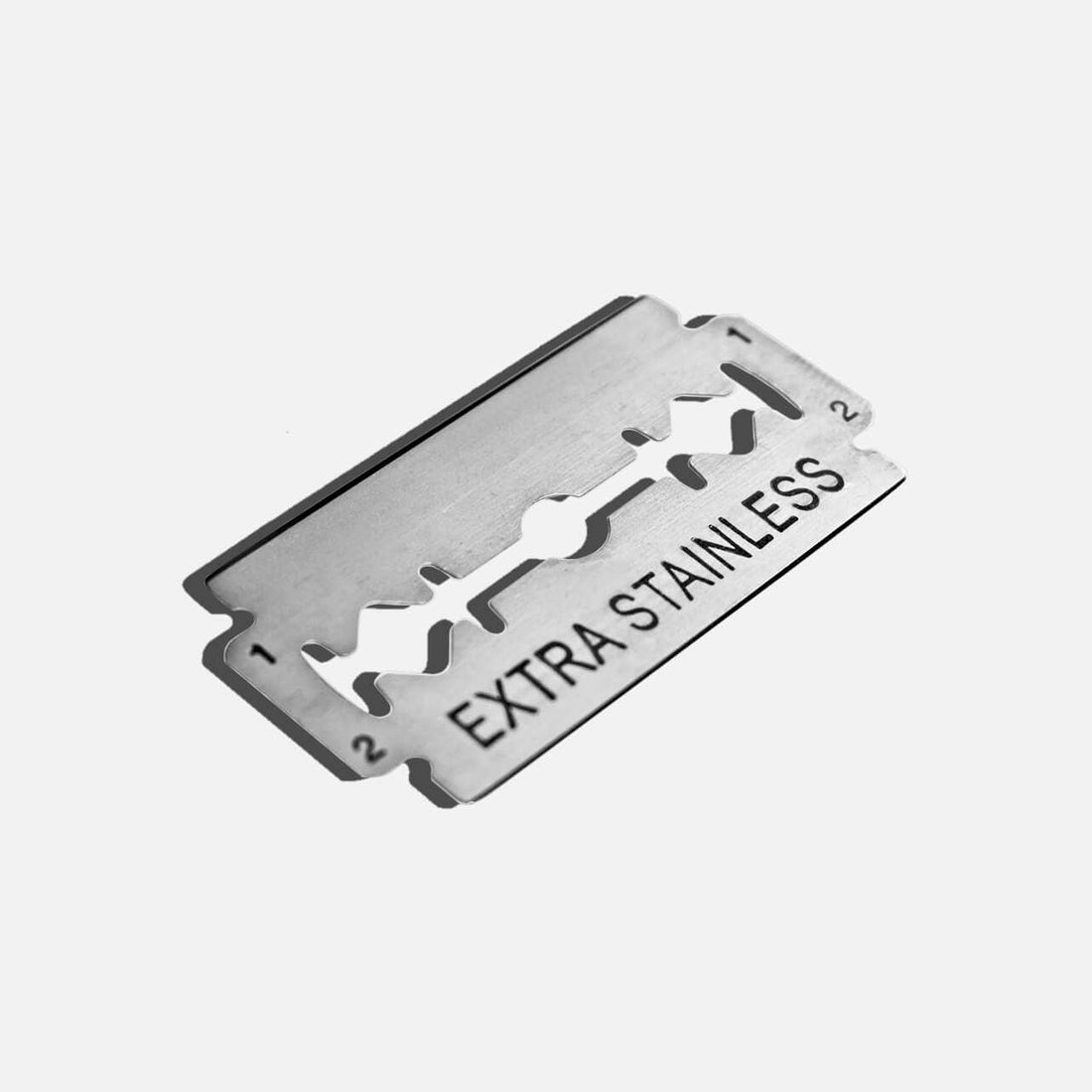 Double Edge Safety Razor Blades - Pack of 100
Introducing our Zero Waste Club Stainless Steel Safety Razor Blades - a perfect blend of quality, sustainability, and convenience for the discerning shaver.

Embrace a greener shaving routine with this pack of 100 safety razor blades, thoughtfully packaged in 10 small packs of 10 blades each. The individual retail barcodes on each pack allow for easy resale, making them a versatile choice for businesses and eco-conscious retailers.

Crafted from premium stainless steel, these razor blades are built to deliver a superior shaving experience every time. Compatible with all standard double edge razors, they guarantee a smooth and precise shave without compromising on safety.

Our dedication to sustainability is etched right onto these blades. Both sides feature the engraved text "ZERO WASTE CLUB" and "STAINLESS STEEL," symbolizing our commitment to reducing waste and embracing durable materials.

Measuring at 42mm x 22mm, these blades are perfectly sized for a seamless fit into your razor, ensuring a hassle-free shaving session.

In line with our eco-friendly ethos, these razor blades come completely devoid of any plastic packaging. Instead, they arrive in a stylish and sustainable recycled Kraft Paper Box, embodying our values of environmental responsibility.

Please note that this product is exclusively available to customers aged 18 and above, emphasizing our commitment to responsible selling.

Join the growing community of conscious shavers who prioritize sustainability without compromising on quality. Take the plunge into an eco-friendly grooming experience and discover the benefits of our Zero Waste Club Stainless Steel Safety Razor Blades.

Make the switch today and relish the pleasure of a smooth, guilt-free shave with every stroke. Elevate your grooming routine with our thoughtfully crafted razor blades and be part of the movement towards a cleaner, greener planet.