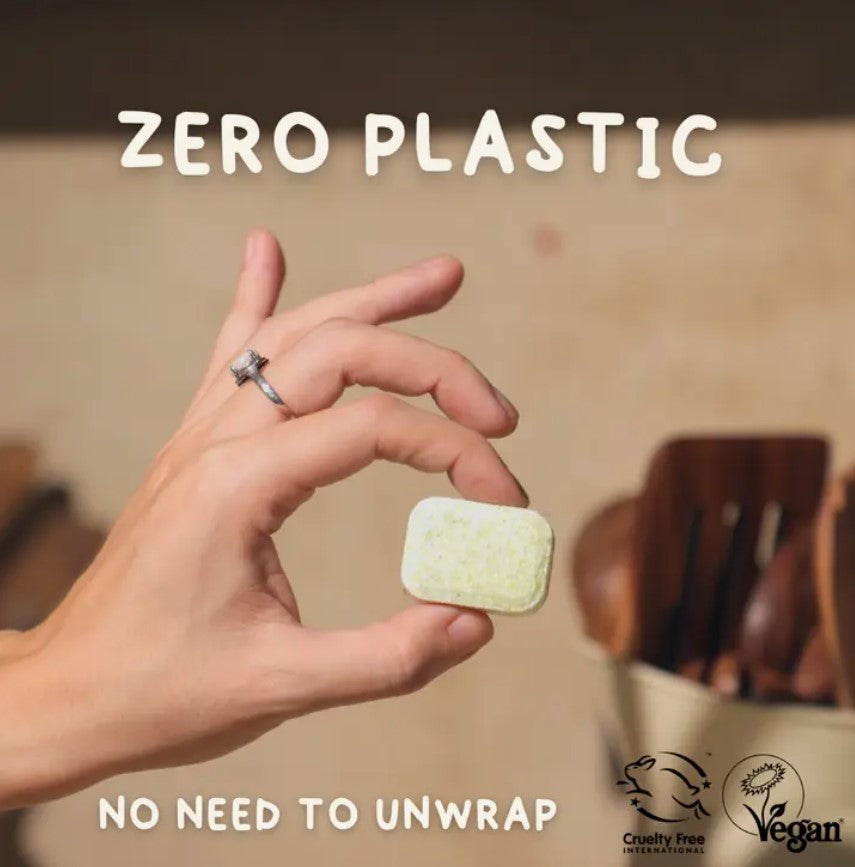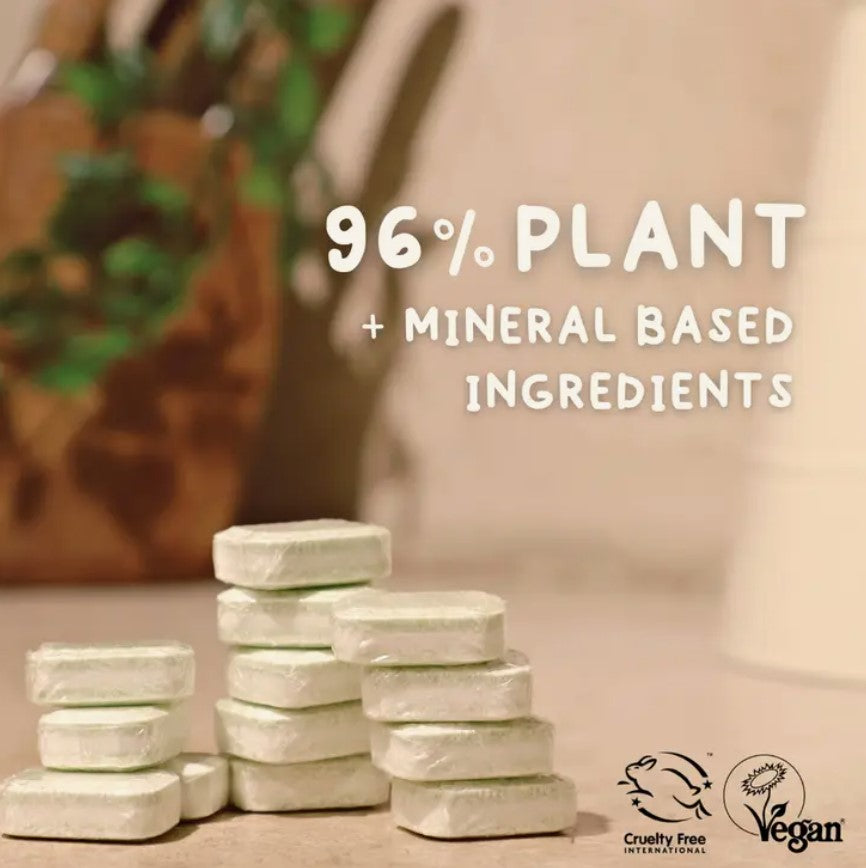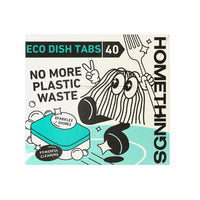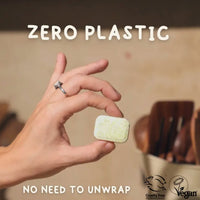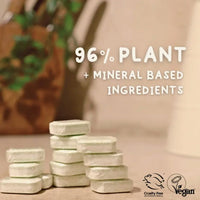 40 Eco Dishwasher Tablets Plastic Free
Introducing Homethings' eco-friendly dishwasher tablets—the ultimate solution for a cleaner, greener dishwashing experience for you, your family, and the planet.
Our pack contains 40x dishwasher tablets, providing you with an ample supply to tackle all your dishwashing needs. These all-in-one tablets are specially formulated to include rinse aid and dishwasher salt, eliminating the need for separate products and simplifying your dishwashing routine.
With Homethings' dishwasher tablets, achieving spotlessly clean dishes is easier and more affordable than ever. At just 21p per wash on our convenient auto-delivery service, you can enjoy exceptional cleaning power without breaking the bank.
Tough stains are no match for our eco-friendly formula. These tablets effectively remove even the most stubborn food residues and grime, all while operating at low temperatures as low as 30 degrees. Say goodbye to energy waste and hello to sparkling clean dishes with less impact on the environment.