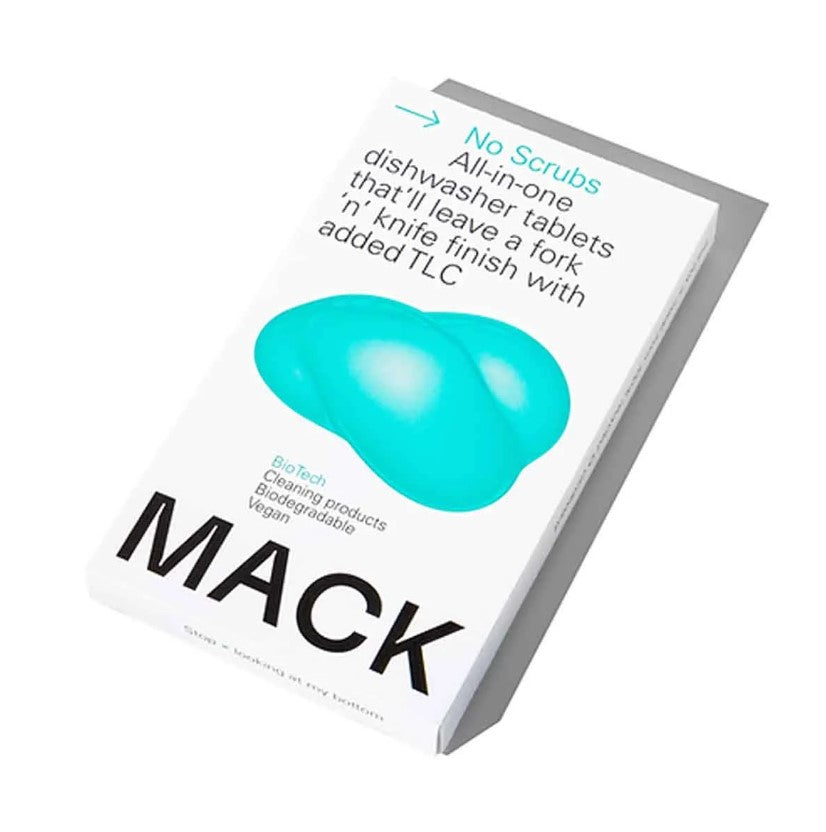 No Scrubs – Dishwasher Tablets – 28 Tablets
28 tablets 
All in one dishwasher tablets with salt, rinse aid, performance booster and glass protector. Can be used on eco programmes.
Only handle the tablet with dry hands and don't unwrap it as the wrapper completely dissolves.
Crystal, very thin or decorated glassware, antique or hand-painted porcelain, aluminium and wooden objects and knives with glued halves should not be cleaned in the dishwasher. These capsules are not suitable for silver.
Store in a cool dry place. After use make sure to close the box.
This product meets the requirements of the EU Ecolabel and is approved by Asthma Allergy Nordic. Contains no perfumes or dyes.
MACK has developed a unique range of biotech cleaning products aimed specifically at the domestic market. They are not only eco-friendly they are also extremely effective. The products were originally designed for commercial settings, where high performance and good value is essential.
Packaging - Box sealed both ends with a biodegradable Natureflex clear sticker.