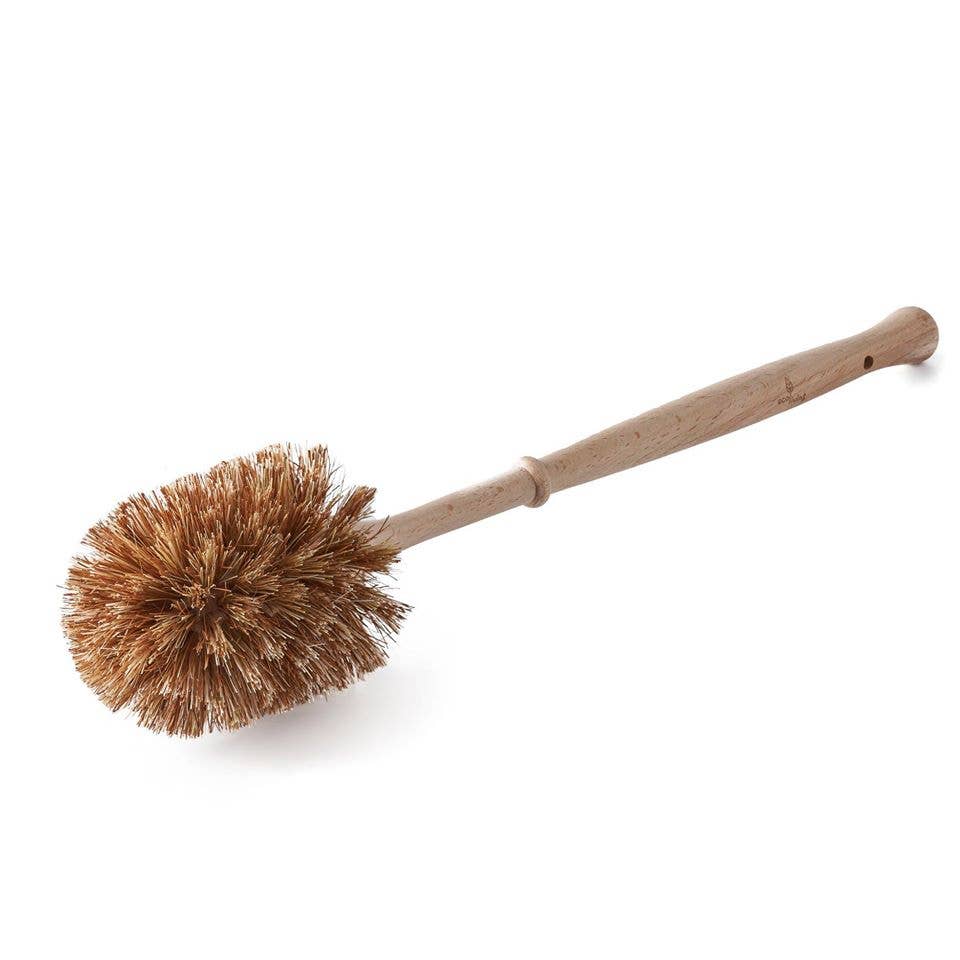 Plastic Free Toilet Brush
Introducing the ultimate eco-conscious solution for your bathroom - the natural bristle toilet brush made from tampico bristles and beech wood.
This robust, plastic-free toilet brush by Eco Living is perfect for those aiming to create a zero waste and plastic-free home environment.
Crafted with a combination of natural wood and bristles, this brush is both vegan and cruelty-free, aligning with your ethical values. At the end of its life, it is fully biodegradable and compostable, ensuring it leaves no lasting impact on the environment. By choosing this waste-free and plastic-free toilet brush, you contribute to reducing the number of plastic brushes ending up in landfills.
Featuring stiff Union Fibre bristles, this natural toilet brush combines Tampico fibers derived from the agave cactus with Palmyra fibers obtained from the base of India palm tree leaf stalks. The result is a durable and effective cleaning tool. The handle, made from locally grown beech wood, adds a touch of sustainability to the brush, thanks to its Sustainable certification.
To maximize its longevity, it is important to allow the brush to fully dry between uses, ensuring it remains in optimal condition.
As for packaging, this toilet brush comes with zero packaging, emphasizing its commitment to minimal waste.
Choose the natural bristle toilet brush, and embrace a sustainable and waste-free approach to bathroom cleaning.
Love the natural look
Looks lovely in my bathroom, goes with the wooden theme and its plastic free and sustainable