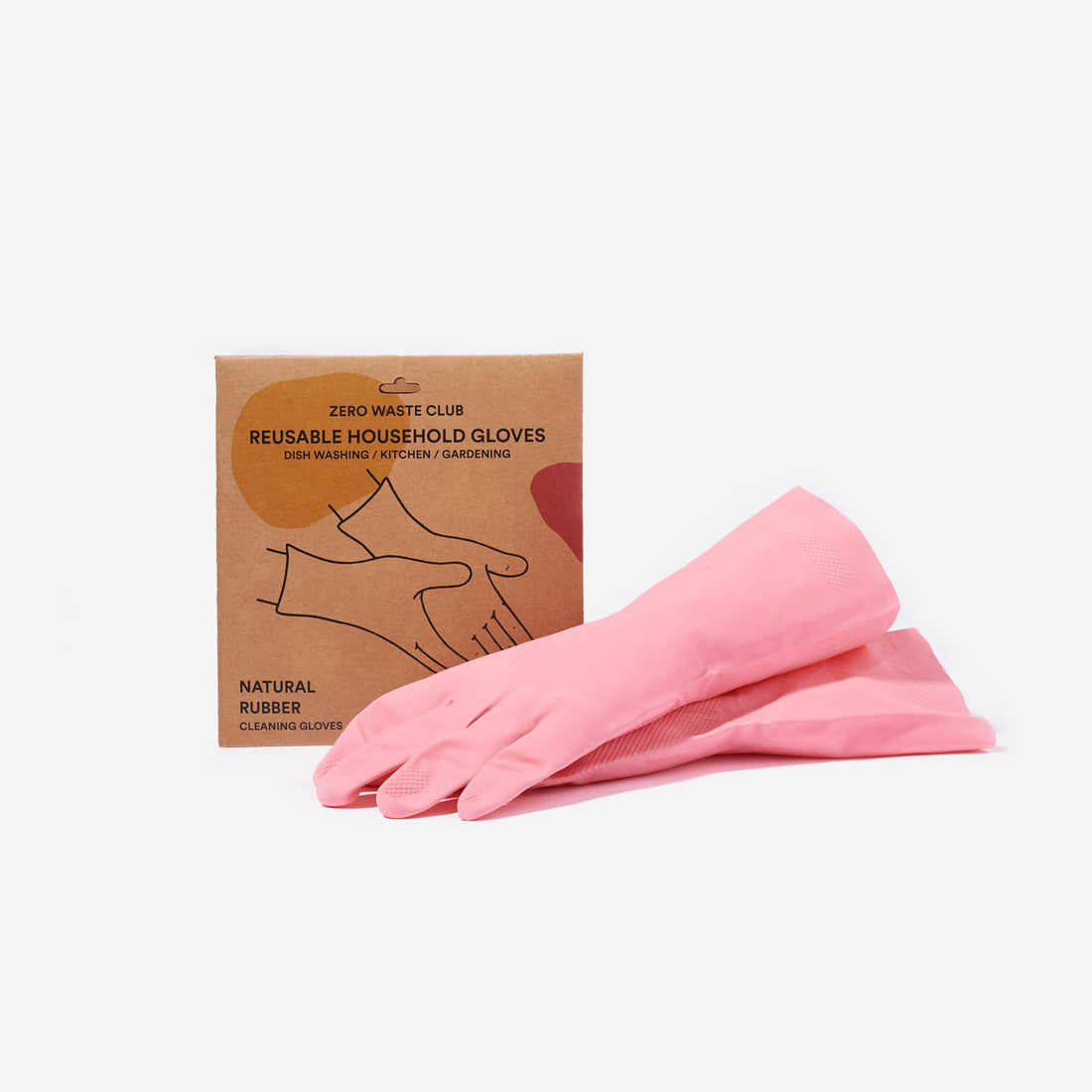 Natural Rubber Cleaning Gloves
Embrace Eco-Friendly Cleaning with Our Natural Rubber Gloves

Introducing our Natural Rubber Gloves, thoughtfully crafted to harmonize the demands of household cleaning with your commitment to sustainability. Born from responsibly managed rubber tree plantations, these gloves are your steadfast companions in maintaining a pristine home while treading lightly on the planet.

🌿 **Responsibly Sourced**: Our gloves originate from rubber tree plantations that prioritize environmental stewardship. With each use, you're contributing to the cycle of responsible consumption and regeneration.

👐 **Reusable Latex Brilliance**: A pair of gloves that keep on giving. Crafted from natural latex, they offer the durability you need for repeated tasks like dishwashing, household cleaning, and more. A reusable marvel that minimizes waste.

🧼 **Household Defender**: Shield your hands with confidence. These gloves are your trusted barrier against household cleaning agents, ensuring your skin stays protected and healthy.

🌀 **Enhanced Grip**: The texture pattern adorning the finger tips and palms translates to unparalleled grip. Tackle tasks with precision, confident in your hold, and leave no corner untouched.

🌾 **Cotton Comfort**: An interior graced with a light dusting of natural cotton velour lining transforms functionality into luxury. Comfortable to wear, these gloves offer a touch of indulgence even in the midst of household chores.

🌱 **Sustainably Complete Cycle**: With a design that's both biodegradable and compostable, these gloves champion the cause of ecological harmony. Once they've served their purpose, they return to the Earth without a trace, nurturing the cycle of life.

🌍 **Renewable Vegan Marvel**: Crafted entirely from plants, these gloves stand tall as a symbol of a vegan lifestyle and a renewable future. Every action is an affirmation of your values.

🌱 **Plastic-Free Path**: In a world yearning for plastic alternatives, our gloves emerge as a beacon of change. Free from plastic materials, they embody a cleaner, greener path forward.

🔁 **Use, Rinse, Repeat**: The embodiment of reusability. Rinse these gloves with clear water after each use, and they're ready for the next challenge. A small step towards a larger environmental impact.

🌊 **Slip-Resistant Assurance**: Navigate through tasks with grace. The textured surface ensures that slippery situations are a thing of the past. Confidence and security in every movement.

Available in Sizes:
- M (Medium)
- L (Large)

Transition into a world of conscientious cleaning, where efficiency meets environmental sensibility. Elevate your household routine with our Natural Rubber Gloves—a testament to your commitment to both a cleaner home and a healthier planet. Rinse, reuse, and restore the balance.
Absolutely brilliant
Brilliant service brilliant products I ordered the eco friendly rubber gloves for my work along with the Swedish dishcloths and they are both fantastic. Will definitely reorder