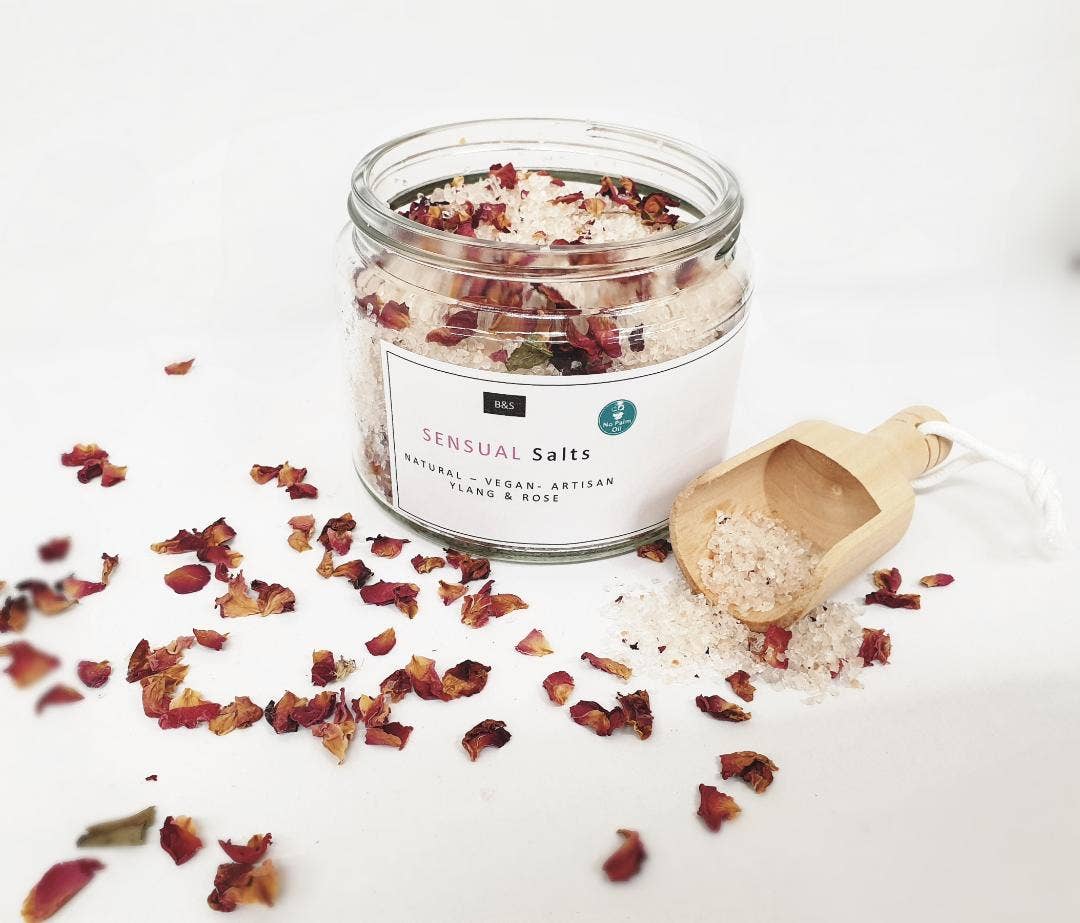 HIMALAYAN BATH SALTS 500G - ENERGISE lemon & Ginger orange
Experience Pure Bliss with Our Himalayan Pink Salt and Avocado Oil Aromatherapy Bath Elixir

Discover the timeless secrets of luxurious self-care with our exceptional Himalayan Pink Salt and Avocado Oil Aromatherapy Bath Elixir. Inspired by the wisdom of ancient Greek traditions, this exquisite elixir redefines the art of bathing, merging centuries of wellness with contemporary indulgence.

Immerse yourself in the unrivaled purity of Himalayan salt, a treasure trove of 84 essential minerals that have been revered for their remarkable healing properties for generations. As you soak in the soothing embrace of salt water, feel your skin being nourished and revitalized, with damaged cells rejuvenated and the promise of renewed radiance.

Envelop your senses in the gentle caress of avocado oil and the delicate beauty of marigold flowers. These meticulously chosen base oils join hands to lavish your skin with tender care, infusing it with moisture and a newfound softness that feels like a luxurious embrace.

Unveil a symphony of wellness as the Himalayan Pink Salt infuses your bath water with vitamins and minerals, transforming your bathing experience into a nourishing ritual that transcends time. Breathe in the fragrant whispers of plant essential oils, guiding you on an aroma-therapeutic journey to a spa-like haven, all without the need for synthetic fragrances.

At [Your Brand Name], authenticity is our hallmark. Embrace the purity of truly natural ingredients that have never been tested on animals and carry the proud badge of being vegan and cruelty-free. Our commitment to sustainability echoes through every drop of this elixir, crafted from ingredients lovingly grown and nurtured in harmony with the Earth.

Step into a world of opulence and serenity, where the art of bathing becomes an exquisite ritual of self-love. But our dedication to your well-being doesn't stop there – we've woven pure essential oils and delicate flowers into this elixir, creating an aromatherapy experience that promises to elevate your senses to new heights.

Elevate your self-care routine and embrace the allure of ancient healing wisdom with our Himalayan Pink Salt and Avocado Oil Aromatherapy Bath Elixir. Unveil the beauty of your skin, rejuvenate your soul, and immerse yourself in a journey of indulgence that is both timeless and breathtaking. Your body deserves the best – and this elixir delivers nothing less.