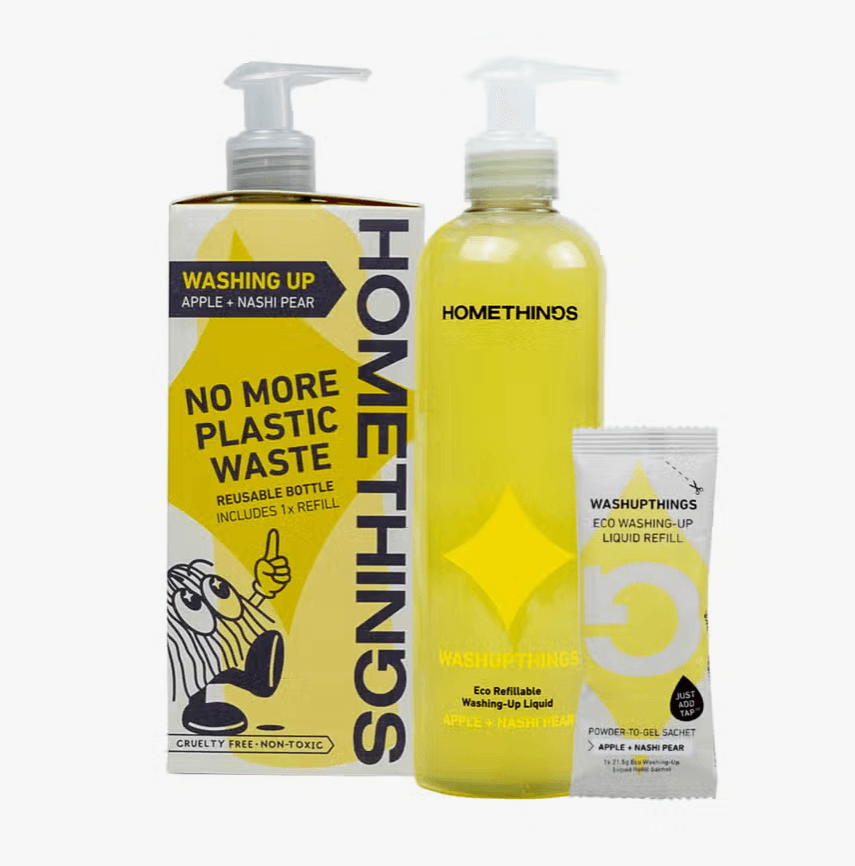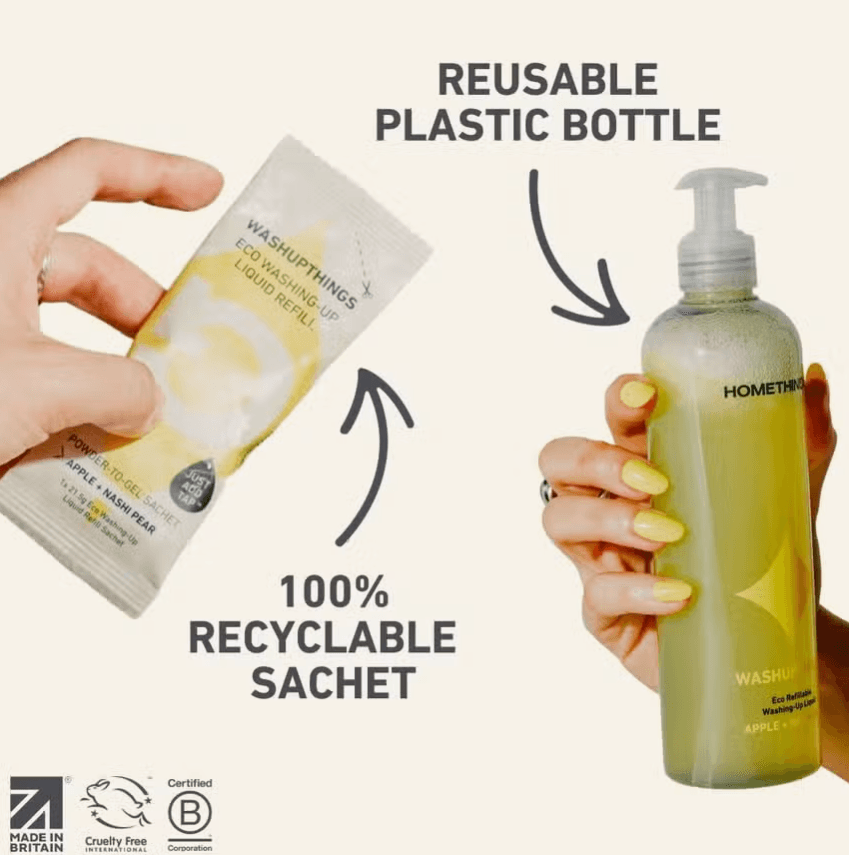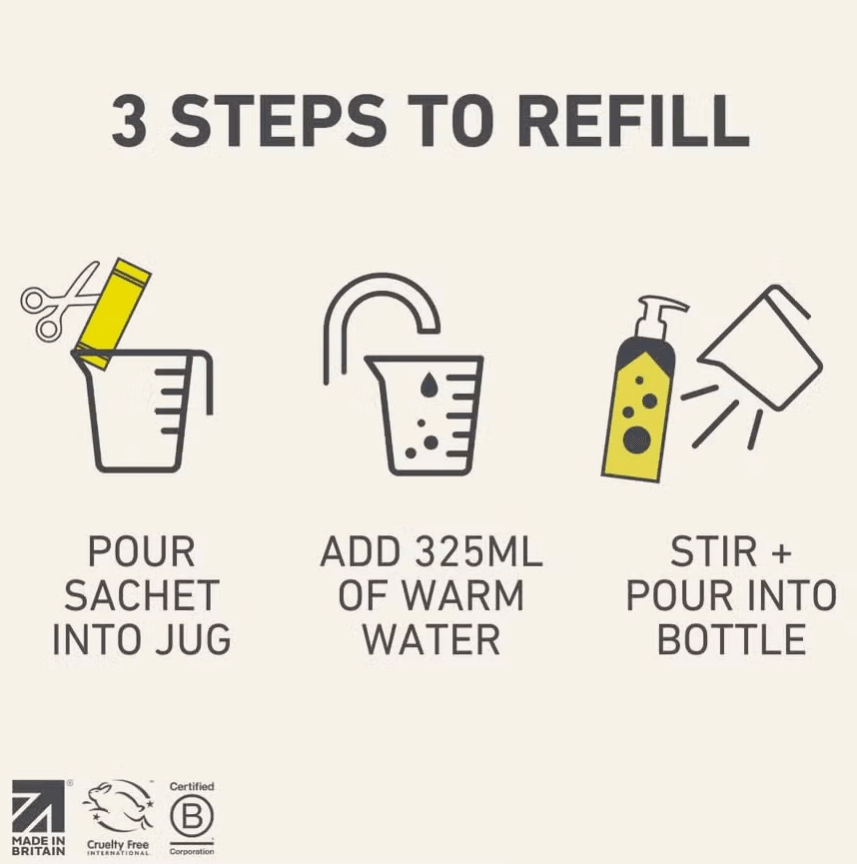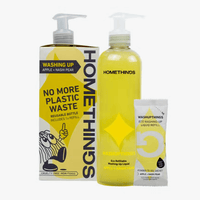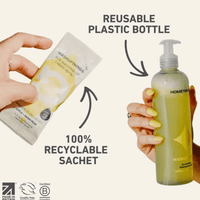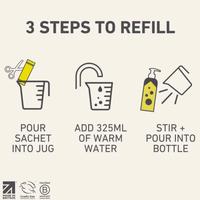 Eco Washing Up Liquid Starter Pack (bottle + 1 sachet)
**Discover Eco-Friendly Cleaning with Homethings' Eco Washing Up Liquid**

Embark on your eco-conscious journey with Homethings' Eco Washing Up Liquid – the future of sustainable cleaning. Our innovative powder-to-gel sachet transforms 350ml of plain tap water into a potent eco washing up liquid, effortlessly eliminating grime and grease.

**What You Get:**
Inside each pack, you'll find a thoughtfully crafted combination: a 100% post-consumer recycled plastic refillable bottle and a powerful powder-to-gel sachet. It's the perfect partnership for guilt-free cleaning, designed to leave your dishes sparkling without harming the planet.

**Why Choose Homethings:**
🌱 **Eco-Friendly Formula:** Crafted from non-toxic ingredients, our washing up liquid is gentle on your skin and the environment, ensuring a powerful clean without compromise.

🍏 **Irresistible Scent:** Immerse yourself in the delightful aroma of Fresh Apple & Nashi Pear as you wash. Homethings' washing up liquid combines functionality with a fragrant experience.

🌍 **Locally Made, Globally Loved:** Proudly made in Britain, our product supports local craftsmanship and reduces the carbon footprint associated with long-distance shipping.

🐾 **Cruelty-Free & Vegan:** We believe in cleaning compassionately. Our washing up liquid is certified cruelty-free and vegan, ensuring no harm to animals in the production process.

**Easy Refills, Less Waste:**
Homethings offers a sustainable solution. Our product is not just a one-time purchase – it's an ongoing commitment to reducing plastic waste. Choose our refill option and keep the good vibes flowing.

**How to Use:**
1. **Prepare:** Pour 325ml of water into a jug.
2. **Mix:** Add the powder-to-gel sachet and stir gently.
3. **Pour:** Transfer the mixture into the refillable bottle.
4. **Wait:** Your eco washing up liquid will achieve its gel-like consistency within 10-12 hours.
5. **Clean:** Dispense 1-2 pumps onto a sponge or directly onto dishes for immaculate results.

Join us in making a difference, one dish at a time. Homethings' Eco Washing Up Liquid – where sustainability meets cleanliness.