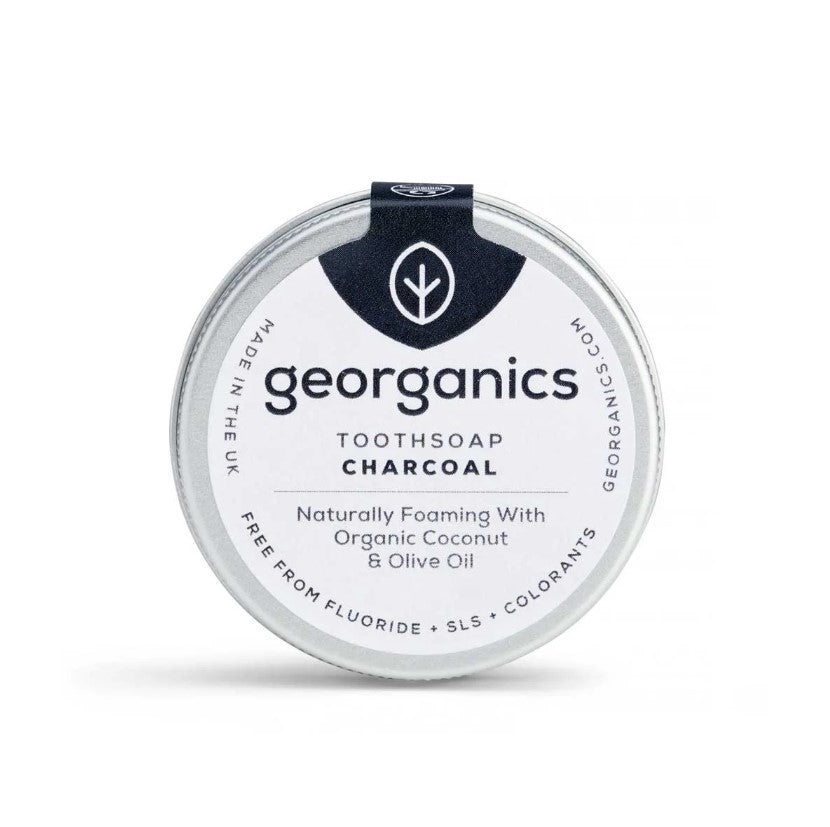 Activated Charcoal Natural Toothsoap – 60ml
A completely, zero waste and 100% natural toothsoap.
A different experience to using toothpaste, this is still a foaming formula. Flavoured with organic English peppermint essential oil and activated charcoal powder, this recipe allows teeth to absorb nutrients without coating them, promoting natural remineralising and tooth nourishment.
Foaming formula
RSPO certified sustainably sourced & organic palm oil
Made in the UK by Georganics