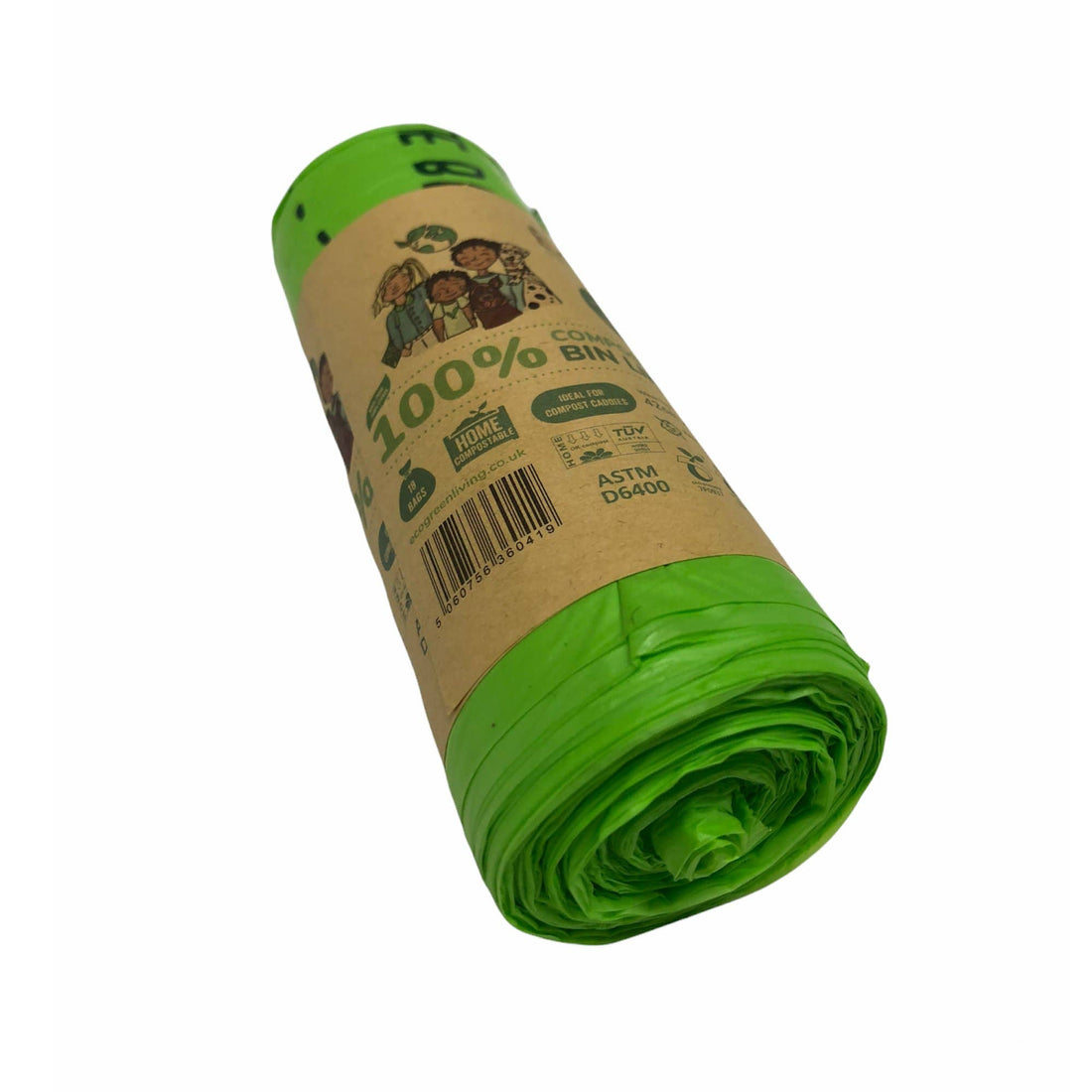 10L Compostable Waste Bags - 18 Bags
Introducing Our Truly Compostable 10-Litre Waste Bags - Earth-Friendly and Innovative!

Make a positive impact on the environment with our certified 100% compostable waste bags. With 1 roll containing 18 bags, each bag is thoughtfully designed with a shape reminiscent of an elegant S wave, complemented by a star seal bottom for added convenience. These versatile bags fit 3L, 5L, 6L, 7L, and 10L containers, ensuring a perfect fit for various waste disposal needs.

Crafted from natural and renewable resources, our compostable waste bags are the epitome of sustainability and responsibility. They decompose within 8 to 12 weeks, leaving no harmful microplastics or plastic residues behind. Rest assured, you are making an earth-friendly and environmentally conscious choice.

By utilizing non-edible organic materials, we ensure that nothing is wasted in the production of these bags, embracing a zero-waste philosophy. With easy-to-tie handles and an ergonomic design, these bags offer utmost convenience and ease of carrying.

Engineered using innovative technology, our compostable waste bags are not only environmentally friendly but also the strongest and only truly biodegradable ones available in the market. You can trust in their durability and performance.

To further demonstrate our commitment to sustainability, all our waste bags are packaged in a recycled and recyclable box for shipment. We take pride in providing tried and tested products, ensuring our customers receive nothing but the best.

Choose our Truly Compostable 10-Litre Waste Bags today and be a part of the eco-conscious movement. With every use, you contribute to a cleaner, greener world, fostering a brighter future for generations to come. Make the change and embrace the power of responsible waste disposal.