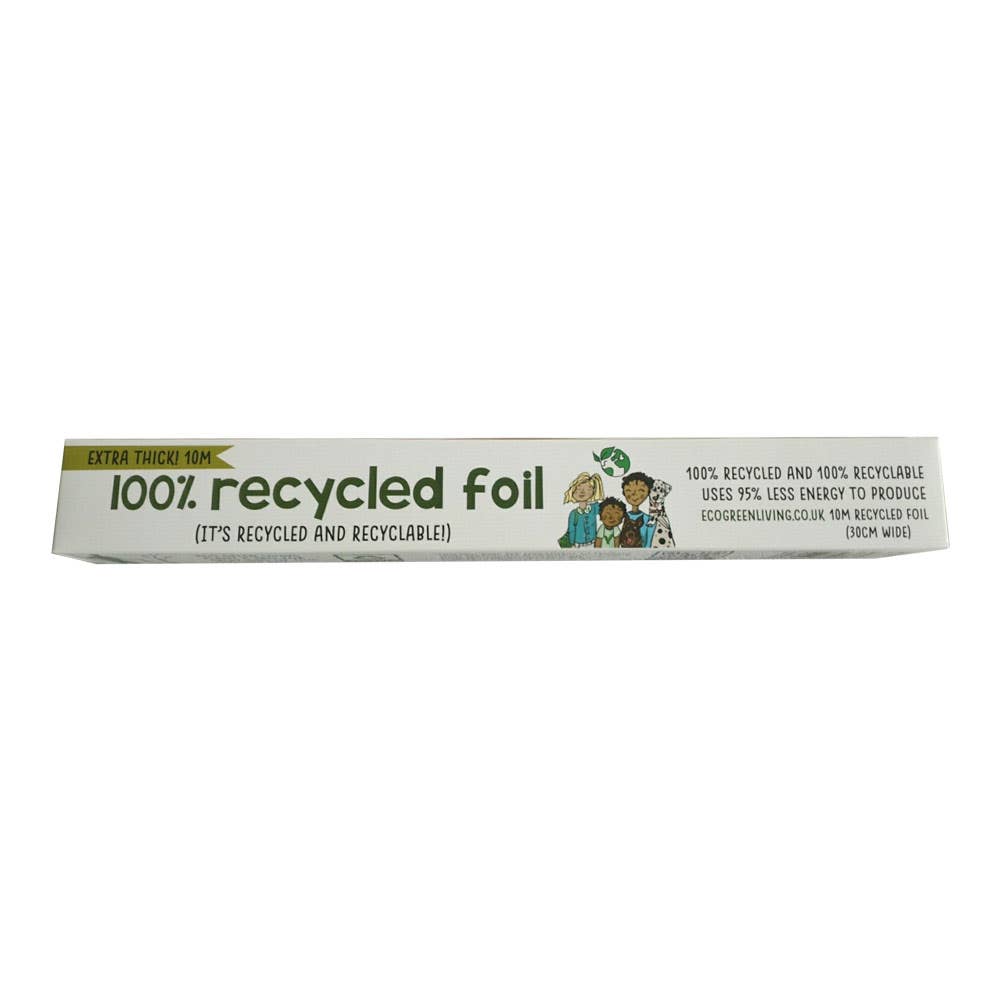 Introducing Eco Green Living Recycled Aluminum Foil – Your Eco-Friendly Kitchen Essential!

Make a sustainable choice for your kitchen with our recycled aluminum foil, crafted from 100% recycled aluminum and completely recyclable itself. This environmentally conscious alternative is designed to reduce your carbon footprint, as it uses a staggering 95% less energy to produce compared to traditional aluminum foil.

Not only does this recycled tin foil contribute to a greener planet, but it also boasts exceptional strength and thickness, ensuring it stands up to all your cooking and food preservation needs. Each roll measures a generous 30cm x 10 meters, providing you with an ample supply for your kitchen adventures.

With every purchase of our recycled foil, you become a part of our tree-planting initiative. We're committed to giving back to nature, and for every roll you buy, a tree is planted – helping to support reforestation efforts and combat deforestation.

Experience the benefits of Eco Green Living Recycled Foil as it keeps your food fresh, tasty, and perfectly preserved. It effectively locks in flavors and contains moisture, ensuring your dishes stay delicious for longer.

But our recycled aluminum foil doesn't stop at the kitchen! Get creative with craft projects, utilizing this versatile material to bring your artistic visions to life.

Choose Eco Green Living Recycled Aluminum Foil today and embark on a sustainable journey for a better, greener world. Let your kitchen habits reflect your commitment to the environment and enjoy the peace of mind that comes from making a positive impact – one roll of foil at a time.