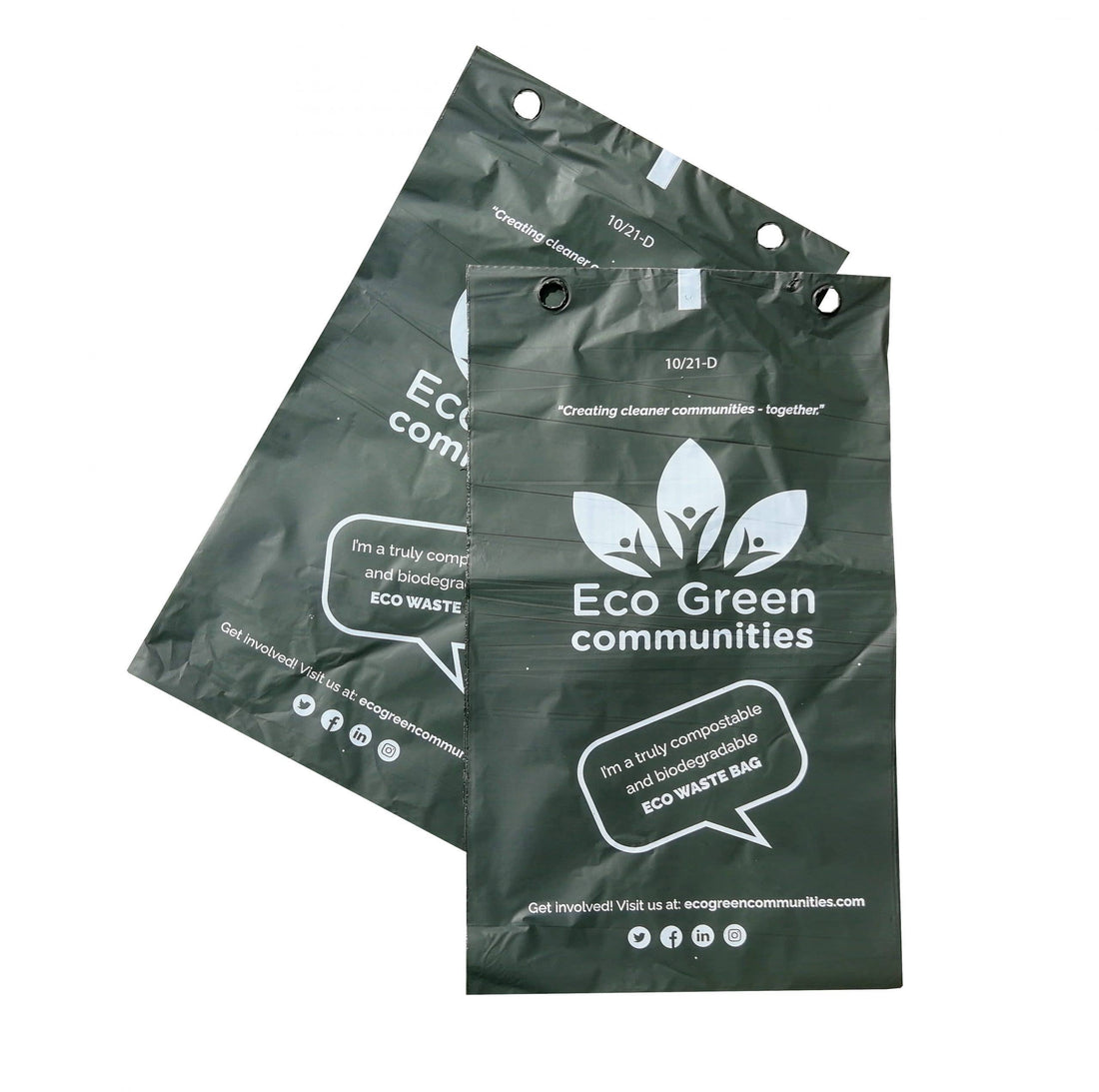 100 Compostable Dog Waste Bags
Introducing a game-changing solution for responsible pet owners - the 100% Certified Compostable Dog Waste Bags! We are committed to providing you with a convenient and eco-friendly way to handle your furry friend's waste, all while making a positive impact on the environment.
Say goodbye to harmful plastic waste and embrace a greener choice. Our compostable dog bags are crafted from 100% natural and renewable resources, ensuring that every bag you use is a step towards a healthier planet. Certified to both European standard EN 13432 and US standard ASTM D6400, these bags are designed to decompose efficiently, leaving no harmful residues behind.
With the environment in mind, we've made these bags 20% stronger than competitor products, ensuring they can handle even the biggest pet waste with ease. The water-resistant and leak-proof properties guarantee a mess-free and hygienic experience.
Your convenience is paramount to us, which is why we've equipped each bag with easy-to-carry handles. Whether you're on a leisurely walk or an adventurous hike, taking care of your pet's waste has never been this effortless.
Join the movement and protect our parks, green spaces, and wildlife. Store a compostable bag in your car for ultimate convenience, and be a responsible pet owner wherever you go.
To further show our commitment to sustainability, all our orders are packaged in a convenient recycled and recyclable box, minimizing waste and carbon footprint.
Make the switch today and experience the satisfaction of choosing an eco-safe and environmentally-friendly option. Order now for free and fast delivery, and let's create a cleaner, greener world together!