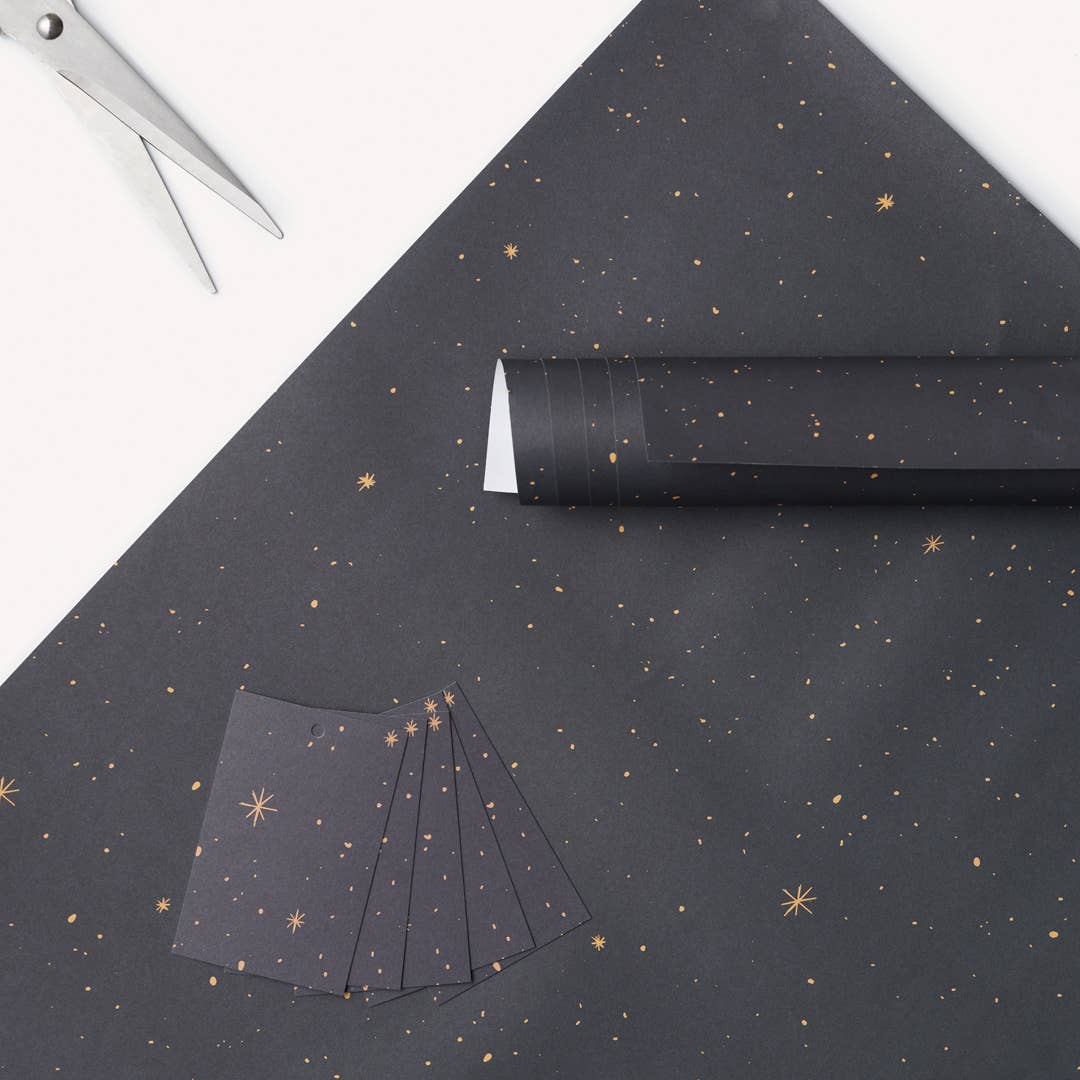 Eco Christmas Wrapping Paper & Matching Tags - Xmas Stars
"Go Green this Christmas with our Eco-Friendly Xmas Stars Wrapping Paper and Matching Tags!

Christmas is a time of giving, and beautifully wrapped presents under the tree add to the magic. However, traditional gift wrap often comes with a hidden cost to the environment. While paper is generally recyclable, most gift wraps are made with non-recyclable materials like bright foil and glitter, which ultimately end up in landfills. During the festive season, a staggering 300,000 tonnes of card packaging is used. To put this in perspective, it takes 20 mature trees to produce just one tonne of virgin paper, which means a whopping 6 million trees are sacrificed for the sake of our holiday gift wrapping.

But there's a better way! Say goodbye to wasteful wrapping paper and embrace our eco-conscious alternative. Our Xmas Stars Wrapping Paper is not only festive but also environmentally responsible, as it's crafted from recyclable materials.

Product Highlights:
- Each pack includes 5 sheets of wrapping paper and 5 matching swing tags.
- Wrapping paper dimensions: 50cm x 70cm
- Tag dimensions: 5.5cm x 8.5cm

Choose our Eco Christmas Wrapping Paper & Matching Tags - Xmas Stars and make your holiday season more sustainable without sacrificing the joy of beautifully wrapped presents."